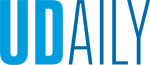 Lab learning
Article by Peter Bothum Photo courtesy of Valentina Maza April 16, 2021
UD offers free entrepreneurship courses at Delaware high schools
The University of Delaware's Horn Entrepreneurship helps students grow the seed of an idea into a reality.
Valentina Maza already had that mindset when she was a frightened 15-year-old girl living in Venezuela. The political and economic climate there wasn't safe, so she decided to leave, on her own, in search of new opportunities in Delaware.
While a student at William Penn High School, Maza said she was able to further bring her new life into focus with the help of Horn's new EntreX Lab program, which has been offering students at 10 Delaware high schools the opportunity to take credit-bearing entrepreneurship coursework through UD.
"The entrepreneurship courses helped shift my perspective as a teenager who emigrated from Venezuela," said Maza, now 19 and a sophomore majoring in international studies at the College of the Holy Cross in Worcester, Mass. "I received a full scholarship to college, which would not have been possible without this program."
The launch grants offered to high schools cover the costs associated with educator professional development, curriculum licensing and full tuition scholarships for up to 20 students in the first year of the program, a value of more than $13,000. To learn more about EntreX Labs, visit the website.
EntreX Lab provides students like Maza with guidance and direct experience in identifying real world problems and utilizing evidence-based methods to solve them. Participants in the EntreX Lab program are taught by their high school teachers using Horn Entrepreneurship's proprietary curriculum, earn college credits from UD and signal their preparedness for the rigors of higher education or employment. Teachers receive both initial training and on-going support to ensure high fidelity implementation.
Maza, who graduated from William Penn in 2019 and still lives in New Castle, said she encountered many challenges as an English learner and an immigrant. The entrepreneurship course offered by Horn was a key opportunity that has helped set the course of her future.
"I was part of a college prep program when the class was offered and it certainly was an eye opener. When I took the class I learned so many things about myself, I discovered abilities I had no idea I had and I also developed others," she said. "I learned that I could create powerful things by using my experience as the main source. I also learned that it is easier to make things possible when they are done as a team."
For the past two years, Horn Entrepreneurship and Delaware high schools have piloted EntreX Lab. Caesar Rodney High School, Glasgow High School, Newark Charter School, Odyssey Charter School, Ursuline Academy, William Penn High School, and Wilmington Charter School participated in the dual enrollment program.
"It was just amazing to witness our students' educational growth, maturity and confidence," said EntreX instructor Ed Smith, academy teacher and director at Glasgow High School.
This year's EntreX Lab culminated in an event showcasing student projects. To view the 2021 EntreX Lab Delaware Ventures Showcase, visit this page. These students earned more than $4,500 in follow-on funding to support their projects.
EntreX Lab is the latest addition to Horn's expanding youth programs including its internationally recognized, top ranked high school competition, the Diamond Challenge; classroom mini-grant program, the Innovative Delaware Educator Awards; and a summer program, the Entrepreneurial Ventures Summer Accelerator.
Maza is proof of the potential of these programs to change lives. After graduating from high school, Maza worked with her best friend to create a social innovation project named Education in Times of Immigration with the mission of empowering young Hispanic immigrants through education, access and opportunity. The idea of ETI was born in the classroom of the Horn program and with that a new horizon to our future. During her senior year, she was part of the Gov. John Carney's Advisory Council on English Learners (EL) and was invited to speak during a press announcement of a $60 million proposal for low-income and EL students.
"The class, the Diamond Challenge and the Horn program as a whole gave me skills and experiences that I carry with me even after a few years," Maza said. "The mindset I developed during the competition is still alive. I'm more creative and strategic because of what I learned with Horn. While my current major, international studies, might not be directly connected with entrepreneurship, I hope to be able to bring some of it in the future."
About Horn Entrepreneurship
Horn Entrepreneurship serves as the creative engine for entrepreneurship education and advancement at the University of Delaware. Ranked among the best entrepreneurship programs in the United States, Horn Entrepreneurship was built and is actively supported by successful entrepreneurs, empowering aspiring innovators as they pursue new ideas for a better world.
At its founding in 2012, Horn Entrepreneurship launched a youth initiative to address major gaps in secondary entrepreneurship education. At the time, most existing youth programs focused on small business management. In contrast, Horn Youth has been built to focus on unleashing creativity, encouraging a mindset of abundance and self-determination, and promoting purposeful entrepreneurial action. Today, Horn Youth is internationally recognized and has a robust local and global ecosystem and network consisting of more than 10,000 alumni, 1800 educators and 60 organizations that catalyze entrepreneurship education and impact.