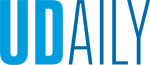 Friends of a needy planet
Article by Beth Miller Photo courtesy of NASA April 19, 2021
UD researchers and students working to 'Restore our Earth'
Chances are, you are seeing Planet Earth in a much different light this year.
As Earth Day 2021 arrives on Thursday, April 22, we see what seems to be a shrunken world — nothing like the bustling venue of travel, shopping, dining, school, business, sports, entertainment and never-ending gatherings of family and friends we knew before the coronavirus (COVID-19) swept through most of the habitable world.
The deadly pandemic, with its lockdowns, restrictions and physical distance protocols, prompted us to zoom in on our streets and neighborhoods with a sustained focus and scrutiny we may never have given them before.
We see things in a different way. If we have paid attention, we may recognize that we really are all in this together.
That fresh local focus and sense of common destiny could have enormous impact as we strive to "Restore Our Earth" — the theme of this year's global Earth Day commemoration — by addressing the existential, long-term perils that threaten our planet, including climate change and the environmental exploitation and abuse that fuel it.
Many University of Delaware researchers and students are working on aspects of that challenge. UDaily offers a few samples this week, including:
How a UD startup is about to make sustainable hydrogen a reality in the quest for new, clean energy technologies

How UD researchers are developing valuable new uses for single-use plastics

How a UD environmentalist is defending native species and the birds and insects that depend on them

How studying permafrost can help us understand how to stabilize carbon and prevent its release into the atmosphere

How professors and students are contributing to community environmental projects
Also this week, join our celebration of agriculture and natural resources as UD's popular Ag Day rolls out — virtually — for a whole week, with the theme "One World, One Health." Learn about current research projects, hear from gardening experts, get up to speed on birds, insects and many other living things. Bring the kids, too — there are activities for them.
Then make plans of your own by browsing the catalog of UD's Botanic Gardens, which offers its popular spring plant sale online, first for its members and patrons and later for the general public.