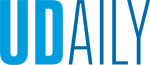 Invasive species removal in White Clay Creek State Park
Article by Eric Moore, Spencer Moller and Fatemeh Izaditame, Robert Ddamulira April 16, 2021
Greenest Blue Hen 2021 — Earth Day Challenge
Invasive species are a major threat to forests in Delaware. As part of the Greenest BlueHen 2021 (#GBH2021) – Earth Day Challenge, University of Delaware Environmental Institute Fellows and alumni are teaming up with DNREC to remove invasive species from a section of White Clay Creek State Park (WCCSP). We invite you all to come and participate in the first invasive species removal activity by DENIN Fellows in WCCSP.
Date: Saturday, April 17, 2021
Time: 2-5pm
Meeting location: https://goo.gl/maps/8Zg1GmwcJC9jJwyu7 (Free parking is available along Creek Rd).
Register: https://forms.gle/CUdzSiU9VxKUocbi7
COVID-19 provisions: Wear masks at all times and stay six feet apart during the event.
Eric Moore, a DENIN Fellow whose dcotoral research at UD is on invasive species management, will be leading us on this activity.
To increase your chances of winning the #GBH2021 Challenge – earn points by using the iNaturalist app and identify as many species as possible before Earth Day, Apr 22, 2021 (plants, birds, insects, mushrooms, etc.). Download the app and join the project here: https://www.inaturalist.org/projects/gbh2021. Take pictures of the living natural world around you and the app will suggest what you are seeing. Unsure? Don't worry. The community can verify and offer suggestions as well. This provides information on where invasive species have spread, or where native species can be found.
Remember to post on Instagram and Twitter with any of the following hashtags.
#GBH2021 or #DENINUD or #UDelSustainable.
DENIN and the UD Sustainability Council have supported this program.
For further information, please visit: https://www.denin.udel.edu/2461-2/