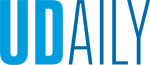 Connecting worldwide
Article by Tobias Lemke Photos by Evan Krape, iStock and courtesy of Pengyu Wang and Khalifa Alblooshi September 15, 2020
UD's English Language Institute staff and students stay connected, learn and teach
Meige Jin has just finished her second semester in the University of Delaware English Language Institute's Academic Transitions program. The coronavirus (COVID-19) pandemic has made life challenging for millions of people, with a few extra twists for international students like her.
Besides the normal challenges of studying abroad, international students had to weigh the uncertainty of travel restrictions imposed by governments because of the pandemic.
Meige started her summer coursework in May, while still living in her apartment in Newark, Delaware. Meige then decided to finish the summer term in her hometown of Harbin in China's Heilongjiang Province. As part of her trip, Meige spent two weeks of mandatory quarantine in the city of Qingdao, her initial port of arrival, located more than 1,200 miles south of her family's home. In a Zoom interview, Meige said the quarantine experience felt very isolating at first, especially when she found out that her parents were not allowed to visit her.
"The first couple of nights were particularly hard," she said. "The hotel staff would deliver food to my room three times a day, while a camera outside the door monitored my movements to make sure I did not leave."
The ELI and its diverse program initiatives are well-positioned to assist in UD's efforts to attract international students and to make Newark their home away from home. About 150 international students are regularly enrolled in UD's Academic Transitions pathway program. The three-semester program is designed to prepare second-language learners for University instruction and it supplies about half of the international students matriculating at the University each year. Additional program initiatives, including the International Foundation Semester (IFS), seek to increase that number in coming years. IFS, a collaboration between UD's Office of Admissions and the ELI, is designed to help new international students build a strong academic, linguistic, and cultural foundation during their first semester at UD. It also offers specialized support to incoming international students, ensuring a smooth transition to college life and preparing students for success.
However, UD's commitment to global education has not been without its challenges in recent years. U.S. universities are seeing a steady drop in the number of  international students choosing to enroll in U.S colleges because of tension between national governments.
Like other leaders at UD, Scott Stevens, director of the English Language Institute, had to adapt quickly to the need for remote education, though it was further complicated by as much as a 12-hour time difference between Newark and where students were located. Stevens said he hoped to maintain the institute's twin foundational tenets of developing students' linguistic, academic, and professional skills and enriching the University by fostering cross-cultural interaction.
One of the key figures in that effort has been Nigel Caplan, assistant professor and language instructor with the ELI's Intensive English Program. Recently promoted to ELI's Online Program Manager, Caplan's experience teaching online classes meant that he was well-positioned to guide the transition to remote teaching and help colleagues move their classes from the physical into the digital classroom quickly and efficiently.
Caplan recognized that a significant portion of the ELI teaching staff had little training or experience in teaching remotely. ELI administrators organized a series of workshops to familiarize instructors with the basics of online teaching. Almost a dozen ELI instructors completed a specialized online course offered through UD's Academic Technology Services and the Faculty Commons to acquaint themselves with the latest tools in delivering effective learning experiences online.
"What we see is that colleagues across UD are interested in being involved, because they have heard about the excellent teaching, faculty development and support, and program culture we have built together," said Karen Asenavage, the ELI's director of academic programs.
Asenavage stresses understanding the context of the undergraduate international student population. This is demonstrated by the commitment to providing a synchronous learning experience for students to help keep them, wherever they are, connected and engaged in learning and with their peers, faculty, and support staff. Instead of expecting students to watch pre-recorded lectures and complete assignments on their own time, the ELI provides students with a live experience that includes at least 60% of their designated class time in face-to-face Zoom meetings and as much as 90% of the content delivered in real time. Additionally, student support  academic advising, tutoring,  peer mentoring, and career workshops — have all moved into an online synchronous mode. The UD campus may be partially closed, but that will not stop students, faculty and staff from meeting virtually to complete their work remotely.
At the same time, Stevens noted, the ELI's student life and support teams continue to create virtual opportunities for meaningful cross-cultural exploration. Students, in turn, have exceeded expectations in adapting to and, often, thriving within their new online learning and living environment.
"Our superb faculty rose to the occasion, quickly learning to exploit the capabilities and minimize the limitations of the available instructional technology to deliver the kind of innovative, engaging, and transformative learning for which our program is known," Stevens said.
Hands-on Learning and Diversity
A striking example of the ELI's  ongoing dedication to providing an interactive learning experience is the Academic Transitions' course called Art of Botany, which usually involves a laboratory component. To make this element of the curriculum work during virtual class sessions, instructor Renate Wuersig guided her students in creating their own personal at-home laboratory. For that purpose, students first took a safety quiz that focused on questions relevant to home safety and first aid. Then students were tasked with putting together their at-home safety kit, which should include bandages, disinfectant ointment or spray, and other available first aid supplies. They were then required to take a picture of the kit, the nearest exit and water source (e.g. a kitchen sink) and any other safety equipment in their residence, such as a fire extinguisher, fire alarm, and carbon monoxide sensors.
To prepare for specific labs, students living in Newark were asked to pick up equipment and pre-measured materials (all non-hazardous) from a central and secure location on campus. Students overseas were asked to gather equipment to the best of their ability, making modifications as necessary. Among other assignments, students have used their in-home facilities to make bioplastic from corn starch, vinegar, and glycerin and undertook floral and whole plant dissections to compare monocot and dicot flowering plant anatomy.
Beyond its commitment to foster synchronous and interpersonal learning, Academic Transitions also features a diverse teaching staff drawn from across the University, ranging from behavioral health and leadership to political science, art history and anthropology. Jalena Jampolsky epitomizes this diverse and dedicated teaching staff. As the instructional assistant for the Academic Transitions class called Myth, Religion and Art, Jampolsky meets her students four times per week from her parents' home in Carmel Valley, California. In the past, Jampolsky has worked as a cultural ambassador in San Francisco's tourism industry.
Jampolsky said she was drawn to work for Academic Transitions because of the multicultural nature of the program.
"During these challenging times and amidst increasing tensions between societies, these are the important bridges that need to be built and crossed," said Jampolsky, who is a doctoral candidate in art history. Teaching an online class on myth and religion to students living in China is particularly rewarding, as she can experience first-hand how students from diverse cultural backgrounds process new knowledge and adjust their prior beliefs as a result of the learning experience. More than anything else, she is in awe of the dedication her Academic Transitions students bring to their education day in and day out.
New opportunities, a hopeful future
The result of these efforts is a unique and growing learning environment for international learners, even as many countries are turning inward and shutting their borders to weather the global health crisis. Pengyu Wang is another such beneficiary of this expanding field of opportunities. A recent Chinese high school graduate, Pengyu started his tenure at UD from his childhood bedroom in Beijing. He eventually plans to travel to the United States to complete his education. For now, he hopes that starting his coursework online through Academic Transitions will help him save time and practice his English language skills before becoming a full-time student on campus in Newark. So far, he has enjoyed his courses and finds the experience of taking night classes a useful experience that has helped him grow as a learner.
The sentiment is echoed by Khalifa Alblooshi, who graduated from the program in August and is now a UD undergraduate taking classes from his home in Abu Dhabi in the United Arab Emirates. The eight-hour time difference between Newark and Abu Dhabi is less of an issue for Khalifa than the challenges faced by many Chinese students who deal with a 12-hour time difference. Overall, Khalifa is excited about the opportunities offered by online learning and appreciates the convenience of taking classes from home.
Living at home, rather than Newark, means that he has more time and energy to focus on his school work. He also enjoys the delivery format of the online courses. "The synchronous components give me the experience of being in class and interacting face-to-face with my instructor and peers," he said. He especially likes the breakout room function because "it makes it easier to work in small groups." In turn, the ability to rewatch recorded lectures on his own time gives him more ownership over his study schedule but also helps him to refresh his memory and prepare for class.
Challenges and possibilities ahead
As much as many of us have come to rely on the internet, a good connection cannot be assumed for all students.
Meige said that a spotty internet connection made it difficult to log into Zoom at times and she often had to stay up late into the night to attend her classes.
Yet Meige also appreciates the opportunities afforded by UD's transition to remote instruction. Using Zoom means she still gets to interact with her instructors and classmates in a live setting in which students can ask questions and work collaboratively on group projects. Indeed, the new reality may present an unprecedented opportunity for the University more generally: a chance to build a learning community that is not only global in scale but committed to the maintenance and growth of intellectual and cultural exchange the world over.
For Meige, the most important takeaway is that she did not have to put her education on hold. Meige is taking a full course load and enjoys the distractions class time offers during the day (and night). On a personal level, Meige also said the experience has helped her grow by becoming stronger and more resilient in the face of adversity. She is less afraid of traveling now and worries less about being alone. There is another upside of being back home, Meige said with a smile that she enjoys eating her mother's cooking.
At the same time, Newark has become a home away from home for Meige and other international students. Meige said she misses her ragdoll cat named Nine who stayed behind in Newark when she left. "My boyfriend is taking care of him for now," Meige said. "But that's okay. I'll see them both when I get home."