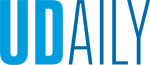 Akilah Alleyne's UD student journey
Article by Adam S. Kamras Photo by Teaunah Molden September 30, 2020
Baltimore native embraces First State's networking opportunities and says, 'Get involved'
When Akilah Alleyne enrolled at the University of Delaware in 2011, she was confident it would be a great place for her to pursue her undergraduate education but was not planning on spending more than four years in Newark, let alone a decade. Though the Baltimore native felt great about her decision to cross the state line, which was strengthened by the overall appeal of the campus and an impactful visit to UD's Center for Black Culture during her tour, she envisioned herself spending her mid-20s as a young professional enjoying the vibrant life of a large city.
Thanks to numerous on- and off-campus supporters, as well as the initiative taken by Alleyne to immerse herself in the community, her time and degrees at UD were just beginning when she earned her bachelor of arts in human services in 2015.
"I stayed at UD because of the people I met here," said Alleyne. "I have had some really great mentors who have been key to my success."
In the spring semester of her first year, Alleyne was greatly inspired by taking Introduction to Sociology with Victor Perez, associate professor of sociology. She recalls Perez describing sociology as the study of society and dimensions of it, including race, gender and class, and looking at how they intersect and affect how we behave as human beings.
"His explanation of sociology was very intriguing to me and I thought, 'Wow, I really want to explore this more,' '' said Alleyne, who minored in sociology. "I had always enjoyed focusing on the individual mind, but when I heard about sociology, which is more of a broader sense of studying human beings, I said, 'That's for me; that's exactly what I want to do.' ''
Alleyne's budding interest in sociology then merged with criminology during the fall of her sophomore year when she took Introduction to Criminal Justice with Chrysanthi Leon, associate professor of sociology and criminal justice. By addressing how the law or institutions like the criminal justice system deal with or respond to human behaviors, the class helped her understand the intersecting relationship that people have with systems and institutions.
Impressed with Alleyne's work ethic and dedication in her class, Leon encouraged her to apply for the McNair Scholars Program, a 10-week summer research internship that awards a $3,500 stipend to its participants and offers preparation for doctoral study to low-income, first-generation college students and students from groups underrepresented in graduate education at 152 colleges and universities in the United States. Before Alleyne had even told her she was definitely interested in the program, Leon had already sent a letter of recommendation on her behalf, which included the following:
"Akilah is one of a select group of students who consistently participated in class discussions in my very large lecture course. She sat in the front row, brought her notes and own questions to class, and was thoughtful and helpful in commenting on course materials. She was truly a delight to have in the class; I could always count on her to have prepared thoroughly."
Career preparation
Alleyne was accepted into the McNair Scholars Program, and the additional groundwork was laid for her postgraduate education. Following the completion of her bachelor's degree, she continued her study of sociology at UD by earning a master of arts in 2017 and pursuing a doctorate, which she intends to wrap up in May. Currently assessing her career options, she is interested in both teaching and research — especially education policy — and has positioned herself for both avenues.
Just as her instructors have done for her, Alleyne would like to be a role model for students. Along with serving as a UD teaching assistant, she has been an adjunct instructor in the University's Associate in Arts Program and taught an academic summer enrichment program for Delaware Technical Community College.
A research assistant for five years, Alleyne has spent the most time with the Wilmington Street PAR (participatory action research) Project, a coalition of community partners conducting an ethnographic community needs assessment of Wilmington's oldest and most violent neighborhoods. She loves the participatory part of research and the chance to immerse herself within the populations she is studying and disseminating knowledge on by working alongside the community members.
Representing UD in the community
Through her research work and volunteer service, Alleyne has been involved with several other local organizations, including the Metropolitan Wilmington Urban League, which recently invited her to serve as one of the moderators for a debate it hosted for many of this year's candidates for Delaware offices. She was humbled to be identified as an active and emerging leader serving the state and relished the opportunity to interact with the candidates and their campaign managers.
"As a graduate research scholar, I believe that nothing is more valuable than building a rapport with both the members and leaders of the communities that we read about, write about and speak on behalf of in our position as experts," said Alleyne. "I've learned that in my work as a graduate student, the most important and most fulfilling experiences are those that allow us to be able to align research with both engagement and practice. By participating in the debate, I was able to do each of those things while also encouraging the communities that I so passionately serve to participate in the democratic process — I couldn't be more proud."
Among other groups, Alleyne is also passionate about her association with the Education Funding Organizer program. Designed for advocates to converge, build their knowledge of education funding, and advocate for excellent and equitable opportunities for all Delaware students, she and the other organizers are tasked with working collaboratively with the Education Equity Delaware coalition to engage and educate their communities. This involvement has enabled her to get to know Paul Herdman, president and CEO of Rodel, a nonprofit organization partnering with Delawareans and educational innovators from around the world to transform public education in the state.
"I see Paul around and he has been awesome to me," said Alleyne. "He has been a mentor by helping me shape how I see education funding, particularly as it relates to Delaware."
On- and off-campus networking
As Alleyne has demonstrated, she has two words of advice for all UD students, "get involved." She encourages her classmates to network — both on and off campus — and not be afraid of tapping into social circles that may be out of their comfort zone. Alleyne has made many contacts by attending lectures and other events and said her membership in UD's Mu Pi chapter of the nationally recognized, historically Black Delta Sigma Theta Sorority, Inc. has been the foundation for her success and led to numerous networking connections.
While Alleyne still may end up in a big city at some point, she has positioned herself for her future by embracing the abundance of opportunities and benefits offered by UD and the rest of the First State.
"Delaware is so small that you can literally rub elbows with the governor at a networking event, which I have done," said Alleyne. "Living here has allowed me to grow and flourish in a way that has given me the confidence to move forward after I finish my education. I am super excited to say I came out of the University of Delaware and encourage others to pursue their dreams like I am doing."