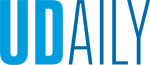 Fall 2020 update for Sept. 30
Article by UDaily staff September 30, 2020
News about the General Faculty/town hall meeting on Oct. 1, an undergraduate student survey and more
Keep informed about recent decisions and plans. Current information is always available at www.udel.edu/return. Have a specific question? Check the FAQs. which are updated regularly as questions come in to coronavirus@udel.edu.
Town hall on budget-related challenges: President Dennis Assanis will present information and take questions about the University's current pandemic-related budget challenges at 3 p.m., Thursday, Oct. 1. The online meeting is open to all members of the UD community. Following the presentation, Provost Robin Morgan will moderate a question-and-answer session with the president. Members of the UD community may submit questions by 3 p.m., Wednesday, Sept. 30, using this form. Similar questions may be consolidated, and best efforts will be made to address as many questions as possible in the time available. To be able to submit questions during the meeting, members of the UD community may register for the town hall here. Questions submitted during the meeting might not be addressed due to time constraints. The meeting will also be available on UDLive.
Survey sent to new undergraduate students: On Sept. 29, the University of Delaware launched the Blue Hen Check-In to all new undergraduate students admitted to the Newark Campus. This brief survey asks students five questions that, based on responses, allows UD to connect students to resources through Student Life and Student Financial Services, as well as to academic support via the college assistant deans. The survey will close Oct. 9. Faculty who have first-year students in their courses (e.g., First Year Seminars, ENGL 110) are asked to encourage their students to complete the survey. The Qualtrics survey was sent from advisingcentral@udel.edu and any questions can be sent to the Advising Central general email. Especially in this virtual environment, we want to ensure we're doing everything possible to assist new students as they adjust to life as Blue Hens!
Research Town Halls: Led by Charlie Riordan, vice president for research, scholarship and innovation, the research town halls will continue through fall semester. The town halls will be held every other Monday, at a new starting time: 2-­3 p.m. The next town hall will be held Monday, Oct. 12. Register online. The town halls are recorded and archived on this webpage. For more information, contact UDResearch@udel.edu.
Academic Affairs Town Halls for faculty and staff: The Academic Affairs Town Halls will return later this fall as we move further into planning for Winter Session and spring semester. In the meantime, suggestions for topics to include in future town halls can be submitted to UD-Provost@udel.edu. Recordings of past presentations are available on the Provost website.
On-campus COVID-19 testing for students: Asymptomatic students can make an appointment for a free COVID-19 test on Mondays or Wednesdays at either Harrington Turf or the Laird Campus. Make an appointment here. Students with COVID-19 symptoms can call Student Health for testing at 302-831-2226.
Local, off-campus COVID-19 testing: The Delaware Division of Public Health offers free testing at the Hudson State Service Center, 501 Ogletown Rd., Newark, from 8 a.m.-4:30 p.m., weekdays. For an appointment, call 302-283-7587, option 2. For more on free COVID-19 testing in Delaware, visit https://delaware.curativeinc.com/welcome.
Counseling and support are available: Students in need of counseling and support may call UD's Center for Counseling and Student Development at 302-831-2141 or the UD Helpline, which is available at any time, day or night, for students feeling anxious, overwhelmed, depressed or otherwise in need of counseling. Students can call 302-831-1001 to get live counseling assistance 24/7. Additional information may be found at the center's website. All UD employees, their spouses, dependents, parents and in-laws may access the Employee Assistance Program (EAP) by calling 800-343-2186 or visiting the program's website. If using the website, UD employees should enter "State of Delaware" as the password.
Questions about Fall 2020? Send an email to coronavirus@udel.edu.