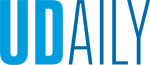 Town hall addresses budget concerns
Article by Diane Stoprya October 15, 2020
President Dennis Assanis presents on the University's financial outlook
Editor's note: Watch a video recording of the General Faculty meeting and town hall here, or see President Assanis' PowerPoint presentation here.
Transparency was the theme of a virtual town hall at the University of Delaware on Thursday, Oct. 1. In a two-hour meeting held via Zoom and UDLive, President Dennis Assanis presented information and answered questions related to the University's financial outlook and spring plans in the midst of the coronavirus pandemic.
"I'm so optimistic about the future, but there is a very challenging present to deal with now," Assanis said. "I want to work with you and everyone in the UD community to move our University through this challenging time and into the future."
Assanis emphasized that health and safety have been the highest priorities in all decision making. Since the onset of the pandemic, the University has "methodically and steadily" rolled out safety measures that include state-of-the-art testing on campus, daily health screenings and a robust contact tracing system involving the COVID Alert DE smartphone app and collaboration with the Delaware Division of Public Health. The University has also established the Protect the Flock campaign, which uses social media and signage to encourage healthy behaviors and, Assanis said, "build a culture of community and care … which is really characteristic of us as Blue Hens."
Additionally, UD has designated some residence halls for quarantine and isolation purposes, and these spaces are currently operating far below their capacity.
"That's a great indicator," Assanis said. "That gives me a lot of confidence in bringing more people to campus as soon as we feel we are ready."
About 1,290 students are living in on-campus residence halls, which is 20% of their normal occupancy. Approximately nine out of ten course sections are online this semester. But the goal, Assanis said, is to bring more students back to campus for the spring semester, for more face-to-face instruction and the traditional residential experience. First-year students and seniors may be given priority for on-campus housing, to provide those beginning and ending their UD careers with the immersive campus experience.
"As Dr. Fauci has said many times, the virus controls the timelines, but we are doing everything to fight the virus and densify the campus," Assanis said, referring to Anthony Fauci, who is the director of the National Institute of Allergy and Infectious Diseases. "We are aiming for at least 50% capacity in the residence halls, ideally more."
The University is also taking a "very thoughtful approach" to resuming competition for UD's intercollegiate athletic teams, Assanis said. Tentatively, fall sports will shift to spring beginning Jan. 23, while winter sports will begin Nov. 23. Spring sports are currently planned during their customary season. However, all regular competition schedules are likely to be shortened and modified to conform with no air travel and overnight stays.
While de-densifying the campus for the fall semester and freezing the tuition rate for the 2020-21 academic year were the right actions to take, Assanis said, they contributed to a significant budget deficit. Other factors include a decline in first-year enrollment, an increased need for financial aid for students, a significant investment in online class conversion and support, a decline in revenue from events and conferences, including athletics. The result is a deficit range for fiscal year 2020-21 between $228 million and $288 million, as Assanis explained in his Sept. 24 message to the UD community.
Assanis pointed to $86 million worth of mitigation efforts already undertaken by the University, including a hiring freeze, year-long salary cuts for senior administrators, a reduction in UD's part-time workforce and the reduction or limiting of spending in almost every category — supplies, contracts, equipment, travel. An additional $82 million has been covered by the University's endowment portfolio. But the remaining shortfall of $60 million to $120 million, depending on the trajectory of the virus this spring, has led to what Assanis called the "extremely painful" need for personnel action.
"Let me say, unequivocally, we are not trying to mitigate the deficit by reducing our workforce as much we can," he said. "To the contrary, we are trying to preserve our workforce to the maximum extent possible. Please hear this from me."
Measures will include a voluntary retirement program for eligible staff, voluntary schedule reductions, non-voluntary reductions in workforce and non-voluntary reductions in time. UD is also exploring university-wide unpaid leave, reductions to retirement contributions and organizational restructuring. Over the long-term, given the multi-year economic impact of the pandemic, the University will review and consider making adjustments to benefit packages.
From the virtual audience, Assanis answered questions submitted in advance and in real-time, including whether capital spending has contributed to the budget shortfall (no), whether graduate students will see a reduction in their stipends (also no), and when employees will hear about time and workforce reductions (as soon as possible).
In response to a question about why more money is not being taken from the endowment to cover the deficit, Assanis said it wouldn't be right to jeopardize the success of future generations of Blue Hens, who will depend on this money for scholarships.
Despite this challenging moment, Assanis said he is optimistic about UD's future. He cited 21st century learning facilities and cutting-edge research centers built in recent years, as well as 340 new faculty members, hired since 2016, who have been developing new programs and attracting new students. He also pointed to the University's significant investment in online education, which has helped position UD for growth and success — long after COVID-19 is no longer a threat.
"If we are united, if we are resilient, we're going to overcome this unprecedented challenge," Assanis said. "And we will re-emerge with new potential as a vibrant, engaged and thriving University."
NOTE: Employees may contact hrhelp@udel.edu for information about their specific employment situation.