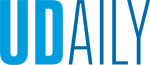 UD nursing students learn on campus, with coronavirus safety precautions: youtube.com/watch?v=gFy6T8w-8j4
On-campus learning
Article by Kelly Bothum Photos by Ashley Barnas | Video by Ashley Barnas October 28, 2020
Some health sciences skills must be learned in-person, but coronavirus safety measures are in place
Five University of Delaware nursing students watched from their chairs in the Visualization Lab on the fourth floor of The Tower at STAR while instructor April Prior demonstrated how to apply a transdermal patch to a patient.
Six more students watched via Zoom as Prior hovered over a mannequin in a hospital bed, their view provided by a laptop fixed on a cart next to the bed.
"How should a patient's skin look?" Prior asked the class, pointing to her laptop for the answer. "What do you all think?"
"Free of hair and clean," one student responded from her home.
"Good, who else?" Prior said, looking at the students seated in front of her.
"Dry and intact," answered another from inside the room.
The class, called Clinical Learning Lab (NURS 333), is among less than 10% of undergraduate classes meeting in-person on campus this semester because of the coronavirus (COVID-19) pandemic.
Most undergraduate and graduate classes at UD are virtual to limit exposure to the novel coronavirus. But junior year is when nursing students solidify their hands-on skills before working with patients during their clinicals, said Heiddy DiGregorio, director of simulation for the School of Nursing.
By taking myriad safety precautions into account — including testing, masks and daily temperature checks — this clinical simulation lab was opened for in-person participation to give nursing students the chance to practice what they've learned. Half the students take the class in person while the other half log in via Zoom. Then the two groups switch for the next class.
"The sim lab with a faculty member really gives them an opportunity to practice in a safe way," DiGregorio said. "The oversight by a professional is going to allow them to be safer when they're out in the real world."
Making it work
During the fall semester, 891 students from the College of Health Sciences are taking classes in person. Most of those are on UD's Science, Technology and Advanced Research (STAR) Campus. The college is home to departments with programs that rely on hands-on training, including nursing, applied molecular biology and biotechnology, medical diagnostics, athletic training and physical therapy.
While the pandemic has upended the traditional fall semester, faculty have been swift to leverage the unprecedented times to provide a real-time learning opportunity for students, said Kathleen S. Matt, dean of Health Sciences.
"These are future leaders of healthcare. And so, we really want to be sure that we give them a strong foundation, build them to be critical thinkers, have them really accept their professional role as a real leader," Matt said. "The breadth that we have, as a College of Health Sciences, has really been extended so much by what we've really been able to learn and what we've been able to pivot and do."
In many cases, faculty are reconfiguring their lectures and assignments to make sure students can maximize their time during in-person classes.
Students in the Doctor of Physical Therapy program usually take clinical gross anatomy in the summer as part of their highly scheduled coursework. But this year, the class is meeting in the fall so students have the opportunity to meet in person and work on dissecting a cadaver.
Thanks to the switch, each student gets about four to five hours in the lab every week, said David Ebaugh, PT professor and director of the Human Anatomy Lab. During a recent class, students in groups of four rotated through the five cadavers in the lab, keeping their distance from others as they studied the back muscles, the spinal cord, discs and ligaments.
"The majority of the course time was designed to allow them to come into the lab. It's tripled teaching time for us because we do the same thing three times each lab session," said Ebaugh, who redesigned the course to put lectures and other materials online. "But the students are really appreciative of it and there's just no substitute for learning this stuff in person, to see and handle the material and learn from that." 
Making adjustments
Thomas Kaminski, a professor in the Department of Kinesiology and Applied Physiology, spent about two months revamping his classroom in the Fred Rust Ice Arena to accommodate the required social distancing protocols, which dropped class sizes to about 15 students.
There are 40 students in the 3+2 athletic training education program, which includes undergraduate seniors, first- and second-year master's students. For the classes that meet in-person, students are assigned the same seats and lab partners. They wear a surgical mask as well as a cloth mask, plus goggles and gloves. Faculty revamped their classes to shift lectures online and maximize their time in the lab.
"We've been able to really work with the small group sizes, and I think that's ideal," Kaminski said. "As healthcare professionals, our students learn to adapt. So this is just one more bump in the road, and we just have to be flexible about it."
The social distancing protocols and other precautions put in place this semester have helped students feel safe as they learn, said Jacob Oullette, an athletic training student who is taking five classes in person this semester. "When it comes to having the opportunity to be in person, I am willing to do whatever the school requires," Oullette said.
Emily Crutchfield said the flexibility she's seen in the classroom has only reinforced her goal of becoming an athletic trainer.
"It is encouraging to be in a field and environment that is so adaptable," said Crutchfield, who has two in-person classes this semester. "With respect to COVID, athletic trainers have taken on new roles that we could have never anticipated, such as temperature checks and contact tracing. This pandemic has provided yet another example of how athletic trainers are important in multiple settings from high schools to colleges to even the professional level."
Getting back into the rhythm
For senior Samaje Pritchett, the return to Willard Hall, where he takes classes as a senior applied molecular biology and biotechnology major, felt like coming home as he readied for his last year of undergraduate classes.
"I was like, yes, I get to touch my pipettes again," laughed Pritchett, who is doing a year-long internship to fulfill a graduation requirement for his major. He and his classmates spent a few days at the start of the semester in Willard getting reacclimated in the lab after leaving in the spring.
Students in the major are used to wearing masks, goggles and other personal protective equipment as part of their work in the lab, so that hasn't been as much of an adjustment, said Esther Biswas-Fiss, chair of the Department of Medical and Molecular Sciences. The only difference is the addition of a face shield and disposable lab coats.
"We were already kind of used to the gear," Pritchett said. "You do get the fog on the shield, but I like the safety precautions."
Seeing the dedication of her professors and her fellow students adhering to the safety protocols has made Alice Jelley even more excited about starting her nursing career next year after she graduates.
"It's just something that motivates me more to want to be a nurse and help people, especially now more than ever," she said.