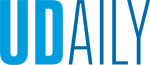 Mapping Delaware's bays
Article by Adam Thomas Photos courtesy of Katherine Warner October 28, 2020
UD undergraduate works on GIS mapping project with the Delaware Center for the Inland Bays
When she was in high school, University of Delaware undergraduate student Katherine Warner travelled to the New Jersey shore with her AP environmental science class to rescue stranded horseshoe crabs. It was on those trips, heading to the beach at the crack of dawn to help horseshoe crabs that were washed up on the shore and stuck in the rocks, that Warner first realized the importance of environmental science.
"Seeing how rescuing a few horseshoe crabs could make such a big difference in the grand scheme of the environment was really cool for me," said Warner. "When you think about the world's environmental problems, they seem so huge and hard to fix, but just focusing in on that small thing, like rescuing a horseshoe crab, really spoke to me that I could actually make a difference."
Now a senior environmental science major with a concentration in marine science in UD's College of Earth, Ocean and Environment, Warner spent her summer and is currently working as a Geographic Information System (GIS) Analyst for the Delaware Center for the Inland Bays.
Warner helped map the salt marshes, the total acreage and the conditions within the Delaware Inland Bays, which comprise Rehoboth Bay, Indian River Bay and Little Assawoman Bay.
Mapping the Inland Bays has been an ongoing project and was also completed in 2007. The ultimate goal of the project is to calculate the acreage of the salt marshes now as compared to 2007 to see if they are shrinking or if certain measures that have been taken to help protect the wetlands are working.
Warner used aerial imagery of those bays from 2017. This allowed her to determine where the shoreline has changed for the salt marsh and where it has opened up, becoming open water where it was once a regular marsh.
"The goal of the project is basically to determine how humans are impacting the bays," said Warner. "Waters are rising. Because of the development around the bays and around the beaches, there are a lot of places where the marsh would naturally have continued to migrate inland with sea level rise, but it is being stopped because there's roads and houses, developments, all types of things that are in the way."
Andrew McGowan, an environmental scientist for the Delaware Center for the Inland Bays, said that Warner has been doing a great job with the project.
"This project requires someone who is able to work independently, and also requires a great deal of organization. Kat has definitely met both of those criteria," said McGowan. "Her work provides a critical update on the health of a major habitat in the Inland Bays, and her findings are an important component of our upcoming State of the Delaware Inland Bays Report, which is a major outreach tool that reaches thousands of members of the public along with industry members and government officials."
Because the wetlands and the surrounding marshes are valuable habitats for fish and wildlife, it's important to know if the wetlands are changing, how quickly they are changing and if there are certain areas of the wetlands that need to be focused on for conservation.
Getting to combine using GIS and also learn about the world of conservation outside of academia has been incredibly beneficial to Warner, who pointed out that GIS software is becoming widely used among many companies inside and outside of the environmental science sector.
"Johns Hopkins has a map of (the new) coronavirus and how it's spreading and where the hotspots are, and that was made with GIS," said Warner. "Getting to learn that software and having actual job experience with that will benefit me in the future, but it's also been beneficial to see how people are actively working to restore the environment instead of just learning in a classroom about why things go downhill environmentally."
Warner said that the work she did this summer reminded her of the work she did with the horseshoe crabs in high school, how doing something small each day can lead to a big difference.
"It's the little things. Just marking off these six-meter by six-meter spots of water on my computer and seeing how that can have such a greater effect on the conservation and restoration efforts, and seeing how all these little pieces add in together to basically save the bays and make sure that they're doing ok is pretty cool," said Warner. "When I would be sitting at my desk all day highlighting squares and seeing what's changed, it could feel like mindless work, but it's great to know that it's actually a very important study and will have an impact in the future."