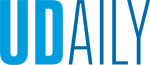 Fall 2020 update for Oct. 21
Article by UDaily staff October 21, 2020
News about plans for Winter Session and spring, testing sites indoors, guidelines for student meetings, updated research guidance and more
Stay informed about recent decisions and plans by visiting www.udel.edu/return. Have a specific question? Check the FAQs, which are updated regularly as questions come in to coronavirus@udel.edu.
Latest plans for Winter Session, spring: In a letter to the University community, President Dennis Assanis discussed moving toward a more robust campus experience in 2021, including more face-to-face classes, residence hall accommodations and campus activities. Read the complete message here.
COVID-19 testing sites to move indoors: Effective Oct, 26, the University will transition its COVID-19 testing to two new indoor locations: Clayton Hall on the Laird Campus and the Rodney Room in the Perkins Student Center. Faculty, staff and students who already have appointments for Oct. 26 or Oct. 28 should appear for testing at the new indoor locations. The previous outdoor locations will no longer be used. For more information, click here. This testing is for asymptomatic individuals. Students with COVID-19 symptoms can call Student Health for testing at 302-831-2226
New guidelines for student meetings: University Student Centers is running a four-week pilot program from Oct. 26-Nov. 20 to allow registered student organizations (RSOs) and recognized fraternities and sororities to hold meetings for up to 12 attendees in Student Centers facilities. Only meetings that include members of the student organization will be permitted during this phase. For the complete guidelines and to submit a meeting request, click here.
Updated research guidance; Oct. 26 town hall: The Research Office has issued additional guidance about reductions in staff time for sponsored research. The information is available in this section of the Frequently Asked Questions on the Return to Research webpage. FAQs also have been recently added regarding research travel requests and the application process for bringing visitors to research labs and facilities.
The next research town hall, led by Charlie Riordan, vice president for research, scholarship and innovation, will be held from 2-3 p.m. on Monday, Oct. 26. Joining Riordan will be Dr. Tim Dowling, director of Student Health Services, who will speak about what his team is seeing with respect to COVID-19 transmissions at UD. Register online. The town halls are recorded and archived on this webpage. For more information, contact UDResearch@udel.edu.
Homecoming is virtual this year: Even with most Blue Hens remote from the campus, it's still Homecoming 2020 week. Celebrate through Saturday, Oct. 24, no matter where you are with Delaware football and other sports rewind games, fun virtual activities such as a Blue and Gold Puzzle, Zoom backgrounds and more. Visit https://www.udel.edu/homecoming.
Counseling and support are available: Students in need of counseling and support may call UD's Center for Counseling and Student Development at 302-831-2141 or the UD Helpline, which is available at any time, day or night, for students feeling anxious, overwhelmed, depressed or otherwise in need of counseling. Students can call 302-831-1001 to get live counseling assistance 24/7. Additional information may be found at the center's website. All UD employees, their spouses, dependents, parents and in-laws may access the Employee Assistance Program (EAP) by calling 800-343-2186 or visiting the program's website. If using the website, UD employees should enter "State of Delaware" as the password.
Questions about Fall 2020? Send an email to coronavirus@udel.edu.