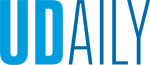 COVID-19 testing sites to move indoors
Article by Emergency Management staff October 21, 2020
New sites begin operation on Monday, Oct. 26
On Monday, Oct. 26, the University of Delaware will transition its COVID-19 testing to two new indoor locations: Clayton Hall on the Laird Campus and the Rodney Room located in the Perkins Student Center.
Faculty, staff and students who already have appointments for Oct. 26 or Oct. 28 should appear for testing at the new indoor locations. The Harrington tent and the Laird tent testing locations will no longer be utilized for testing. Individuals with appointments at the Laird tent should report to Clayton Hall, and individuals with appointments at the Harrington tent should report to the Rodney Room in Perkins Student Center.
Testing is available for asymptomatic individuals, including those employees who have been deemed essentail and are required to be on campus, by making an appointment here. Now that surveillance testing is moving to inside locations, any individual who has an appointment must first complete the Health Screening found at this link before entering a UD building: covidcheck.udel.edu.
In addition to the University testing program, there are several opportunities for free local, off-campus COVID-19 testing for faculty, staff and students. The Delaware Division of Public Health offers free testing at the Hudson State Service Center, 501 Ogletown Rd., Newark, from 8 a.m.-4:30 p.m., weekdays. For an appointment, call 302-283-7587, option 2.
For more on free COVID-19 testing in Delaware, visit https://delaware.curativeinc.com/welcome.
There is also a home test kit for faculty and staff who are Delaware residents, but, you must register to receive the kit by visiting this link: https://coronavirus.delaware.gov/testing/home-test-kit/
Protect the Flock … get tested today!