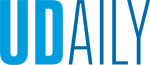 Fall 2020 Update for Oct. 14
Article by UDaily staff October 14, 2020
News about lower number of cases on campus, updated research guidance, background on UD's financial outlook and more
Stay informed about recent decisions and plans by visiting www.udel.edu/return, Have a specific question? Check the FAQs, which are updated regularly as questions come in to coronavirus@udel.edu.
Lower numbers prompt praise: In his Oct. 13 COVID-19 briefing, Delaware Gov. John Carney gave special attention to UD efforts to control cases in Newark, after Public Health Director Karyl Rattay said, "This past week, we had less than eight cases for the University of Delaware, which is great news." In response, Carney said, "I wanted to just take a minute to thank President Assanis, his team at the University of Delaware, Mayor Clifton and the folks at the police department there in the city of Newark, all the students and faculty at the University of Delaware and the residents of Newark. You're really doing an excellent job." He added that there was "a lot of cooperation between town officials and the University…. Thank you to everybody there at the University of Delaware and in the city of Newark."
Updated research guidance, town halls: The Research Office has issued updated guidance pertaining to reductions in time for sponsor-funded positions. The information is available in a separate section of the Frequently Asked Questions on this webpage. FAQs also were recently added regarding research travel requests and the application process for bringing visitors to research labs and facilities.
The next research town hall, led by Charlie Riordan, vice president for research, scholarship and innovation, will be held from 2-3 p.m. on Monday, Oct. 26. Register online. The town halls are recorded and archived on this webpage. For more information, contact UDResearch@udel.edu.
Background on UD's financial outlook: A new webpage displays helpful information about UD's current financial picture. This resource is designed to provide clarity and transparency pertaining to financial management for the University.
On-campus COVID-19 testing for students: Asymptomatic students can make an appointment for a free COVID-19 test on Mondays or Wednesdays at either Harrington Turf or the Laird Campus. Make an appointment here. Students with COVID-19 symptoms can call Student Health for testing at 302-831-2226
Local, off-campus COVID-19 testing: The Delaware Division of Public Health offers free testing at the Hudson State Service Center, 501 Ogletown Rd., Newark, from 8 a.m.-4:30 p.m., weekdays. For an appointment, call 302-283-7587, option 2. For more on free COVID-19 testing in Delaware, visit https://delaware.curativeinc.com/welcome.
Flip the switch: For those on campus, help UD meet its sustainability goals by turning off everything when you leave a room -- lights, projectors, equipment, computer screens, etc. Close windows before you leave, and make sure exterior doors close when entering or exiting a building. Learn more about what you can do here.
Counseling and support are available: Students in need of counseling and support may call UD's Center for Counseling and Student Development at 302-831-2141 or the UD Helpline, which is available at any time, day or night, for students feeling anxious, overwhelmed, depressed or otherwise in need of counseling. Students can call 302-831-1001 to get live counseling assistance 24/7. Additional information may be found at the center's website. All UD employees, their spouses, dependents, parents and in-laws may access the Employee Assistance Program (EAP) by calling 800-343-2186 or visiting the program's website. If using the website, UD employees should enter "State of Delaware" as the password.
Questions about Fall 2020? Send an email to coronavirus@udel.edu.