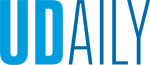 Faculty Senate holds October meeting
Article by Diane Stopyra October 15, 2020
President Dennis Assanis encourages a spirit of trust
Communication is key.
This was the message on Monday, Oct. 5, when the University of Delaware's Faculty Senate convened via Zoom because of the ongoing coronavirus (COVID-19) pandemic.
"I truly believe that honest and open dialogue, with a spirit of transparency and cooperation, will help us get through this difficult period," said UD President Dennis Assanis.
Assanis reiterated key points from his General Faculty meeting and town hall address on Thursday, Oct. 1, when he relayed information about pandemic-related financial concerns to more than 2,000 members of the UD community. In order to continue to ensure transparency regarding the financial stability of the University, Assanis stated his intention to meet with the the Budget committee of the Senate, as well as share with the UD community a detailed overview of the university's budget and finances.
Assanis stated that the University has invested in building and capital projects only when the resources have been available to do so. For now, the University's major building projects have been put on hold, including a restoration of the McKinly Laboratory.
Assanis also noted that the University's endowment cannot be expected to cover the full cost of the deficit — the country's uncertain economic future means maintaining reserves is necessary for protecting the institution and future generations of Blue Hens.
As for workforce reductions and other personnel actions now being taken to combat the financial impact of the pandemic, Assanis said, "Our hope is to impact the community in the least painful way."
While these measures are implemented, Assanis urged flexibility and understanding from employees and staff, and he assured the group that more information will be forthcoming: "The town hall was the first step; it's not going to be the last.… The spirit of cooperation is extremely important."
Provost Robin Morgan commended everyone on campus who has "moved the semester forward" despite so many external challenges, and she noted the University will be increasing and refining surveillance testing procedures on campus in the coming weeks.
She also drew special attention to diversity and inclusion efforts underway at UD, including a task force on historic commemorations and building names. This group has been investigating the legacy of historical figures whose names are used in honorary titles on campus, with the goal of ensuring these legacies fully align with the University's commitment to intellectual integrity and diversity and inclusion. Additionally, UD's Antiracism Initiative held its second successful event, the Department of History's Speaks-Warnock Symposium on the History of Race and Racism at the University, on Tuesday, Sept. 29.
"I'm very proud of what the faculty and students have been able to do even in these trying times," Morgan said. "People are really accepting and understanding that there is never an inconvenient time to think about diversity and inclusion for an institution like UD."
Morgan also noted that the Faculty Commons partners have announced their fall lineup of workshops and consultations in order to help with course planning for Winter Session and spring semester. Additionally, the Middle States Commission on Higher Education has approved a request to postpone a site review for UD's external review to allow for an in-person visit.
Following the provost's remarks, representatives from the Task Force in Equity and Faculty Evaluation Report presented on their work. In August, the task force formed to develop policies and recommendations to help ensure the effects of COVID-19 would be fairly considered in future faculty evaluations.
According to Matt Kinservik, vice provost for faculty affairs and head of the task force, the group met twice a week for six weeks to evaluate evidence-based research and determine best practices. The group then crafted a report to be discussed at an open hearing on Monday, Oct. 26. Among the document's recommendations are tenure clock and contract extensions.
"But fairness in evaluations is about more than just giving people more time," Kinservik said. "It's about a contextual review, a review for years out where committees and administrators are remembering and being attentive to the particular challenging conditions of the pandemic."
Faculty Senate President Charlie Boncelet shared that, in accordance with federal law, the University has updated its sexual misconduct policy and this updated policy is being sent to the Faculty Welfare and Privileges Committee for review. Additionally, he said that a resolution put forth by John Morgan, associate professor of physics, would acknowledge that UD is a public university and "not some sort of publicly supported, private university." It is being sent to several committees for review before consideration by the full Senate, possibly in November.
Finally, the Faculty Senate considered a resolution that would add a representative from the Biden School of Public Policy and Administration to several Faculty Senate committees which require representation from "the various colleges" at UD. Some members took issue with the wording of the resolution, and the body voted to send it back to committee for fine-tuning.