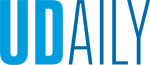 Alejandra Campoverdi to speak to UD community Oct. 22
Article by Cindy Hall Photo courtesy of Alejandra Campoverdi October 19, 2020
Health advocate, former White House official headlines Voces de la Gente
The Latinx Council and Student Diversity and Inclusion within the University of Delaware Division of Student Life will host Alejandra Campoverdi—nationally recognized women's health advocate and former Obama White House official—as the keynote speaker for Voces de la Gente: Voices of the People.
The event, which culminates UD's Latinx Heritage Month celebration, will be held virtually at 7 p.m., Thursday, Oct. 22. It is free and open to the public. Those planning to attend should register online to access a Zoom link for the talk.
"Alejandra Campoverdi is a great reflection of a voice of the people," said Lucy Delgado, program coordinator for student diversity and inclusion in the Division of Student Life. "Throughout her career she has courageously used her voice to empower and advocate for the Latinx community and women of color. We can't wait to welcome her and engage in an exciting conversation around her personal story and astounding career."
Campoverdi hosts the Pod is a Woman podcast, a weekly conversation about politics and pop culture led by three veterans of the Obama White House and named as one of "The Best Politics Podcasts to Help You Make Sense of the 2020 Election" by Time magazine.
An influential patient advocate for breast cancer and BRCA (breast cancer gene) awareness, Campoverdi recently produced and appeared in Inheritance, a groundbreaking PBS health documentary that intimately follows the surgical journeys of three women who are genetically predisposed to breast cancer and was named one of the "Best Documentaries of 2020" by Elle magazine.
Serving in the Obama Administration as the first-ever White House deputy director of Hispanic media, Campoverdi developed and implemented the White House's communication strategy directed toward the Latinx community around a broad range of issues, including healthcare. She is the founder of the Well Woman Coalition, an initiative empowering women of color to have agency over their own health and healing through awareness, education and advocacy.
Register here to attend the Oct. 22 event.