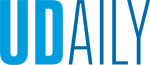 Hen Hatch: An Evening of New Ideas
Article by Lindsey Janes Photo by Vanessa Spence November 19, 2020
Hen Hatch is an annual event powered by Horn Entrepreneurship.
The anticipation is buiding for the final round of Hen Hatch on Dec. 3, from 6-8 p.m., via Zoom. The competition will show off the newest University of Delaware student startups.
Hosted by Horn Entrepreneurship it is UD's premier startup funding competition giving entrepreneurial students the opportunity to make connections, collect feedback on ideas, and have resources to advance their startup. The competition's format has changed to allow a greater opportunity for UD students. It is divided into two competitive tracks: a pre-revenue track, which features startups that are not yet in a revenue-generating stage, and a post-revenue track, wherein startups have either generated revenue, received customer consideration, equity investments or any combination.
There are six finalist teams — three teams from each track. In addition to the total prize pool of $50,000, teams will also receive in kind gifts which will range from resources, venture support to special mentorship and services. Horn Entrepreneurship will also continue to support these teams in their startup growth. Attendees will have the opportunity to support students, and learn more about the finalists' amazing startups. Horn invites all to attend the upcoming virtual culmination of the final round of the 2020 Hen Hatch competition.
For further information and to register, please visit: https://www.eventbrite.com/e/2020-hen-hatch-final-round-registration-126476730305