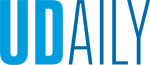 COVID-19 testing available
Article by Emergency Management November 27, 2020
Upcoming testing sites, locations announced
University of Delaware students, and essential faculty and staff may obtain free COVID-19 tests using any of the following options.
The University continues to conduct surveillance testing for asymptomatic students and essential faculty and staff on Mondays and Wednesday in Clayton Hall on the Laird Campus and in the Perkins Student Center on central campus. Entrance into the Perkins Center for testing is via Academy Street ONLY. Testing for anyone registered will resume on Monday, Nov. 30, at both locations. To sign up for the surveillance testing, click here. It will be very busy the week of Nov. 30, please exercise patience and arrive early for your appointment.
Testing is also available at the sites in the area:
On the STAR Campus (across from the Delaware Fieldhouse) every Saturday in November and December from 10 a.m. to 3 p.m. This is a drive-up test hosted by the New Castle County Government. You must pre-register here. You may also find additional testing sites by date and location (enter the Newark zip code of 19711) here.
University of Delaware Laird Campus, David Hollowell Drive (near the Christiana Towers), Tuesday, Dec. 1, from 10 a.m. to 6p.m. You must pre-register here
Hudson State Service Center, 501 Ogletown Rd., Newark (next to the WaWa). Approximately 2 miles from UD's main campus. Monday-Friday, by appointment. Call 302-283-7587, option 2.
Newark 24/7 Urgent Care Center, 324 East Main St. Approximately 1 mile east of UD's main campus. See website for details on COVID-19 Testing, or call 302-738-4300.
Christiana Care Hospital, 4755 Ogletown Stanton Rd. Approximately 5 miles east of UD's main campus. Wednesday, Dec. 2, from noon to 4 p.m. You must pre-register here.
In addition, faculty, staff and students may be eligible and request an at-home testing kit from the state of Delaware.
Symptomatic students only: If you are a student in the Newark area and experiencing any COVID-like symptom (fever, shortness of breath, dry cough, loss of taste or smell), call Student Health Services at 302-831-2226 as soon as possible to make an appointment for testing. Rapid (20-minute result) and standard (48-72 hour result) nasal swab tests are available.