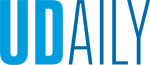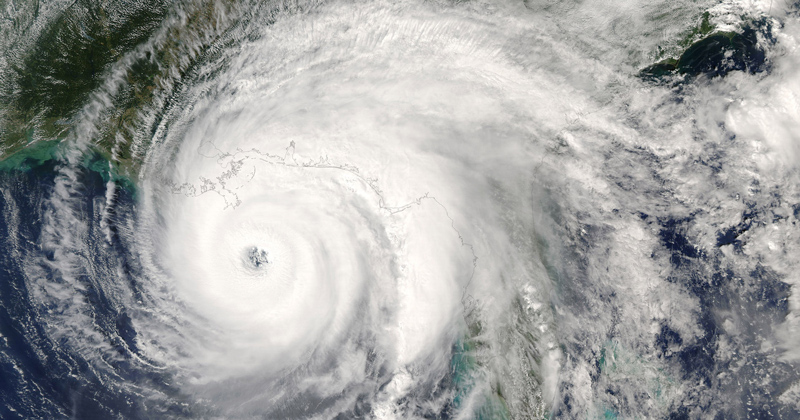 Children's vulnerability to disasters
Article by Dante LaPenta Photo by iStock November 10, 2020
UD's Ahsanuzzaman examines impact of extreme climate events on children's health, economic outlook
Can the environment affect your health? Natural disasters hit both developed and developing countries without any favoritism. What happens after the storm is far different. In developing countries, children in poverty face long-lasting, negative health outcomes.
With climate change comes extreme climate events — excessively high temperatures, heavy downpours and, in some regions, severe storms, floods and droughts. So postdoctoral research fellow Ahsanuzzaman of the University of Delaware Center for Experimental and Applied Economics (CEAE) investigated the impact of these events on children's nutrition in Bangladesh — one of the planet's most affected countries by climate change. The south Asian nation is prone to natural disasters because of its geographic location. And while Bangladesh's impressive economic development progress has been on an upward trajectory for the last two decades, the country owns a high poverty rate, which rose from 24% in 2019 to 35% in 2020 due to the COVID-19 pandemic. The confluence of these realities made the south Asian nation ideal to study.
"It is innocuous to assume that the climate-related shocks — cyclones and floods — that limit earnings ability are likely to deteriorate the poverty situation of the affected households," said Ahsanuzzaman.
Unsurprisingly, employment opportunities and earnings are negatively impacted in the most vulnerable households following these cyclones. Such events also increase the prevalence of infectious diseases such as diarrhea, skin disease and jaundice. Not only are crops and businesses lost, these extreme climate events disrupt the community's health services, causing the loss of lives and livelihoods. But beyond lives and livelihoods lost, the research — published in World Development Perspectives in September — shows that extreme climate events negatively affect children's long-term nutritional status, which have the power to impair the impacted children's lifetime outcomes in education and earnings.
Ahsanuzzaman and his colleague Muhammad Q. Islam of Saint Louis University collaborated on the study. The pair uncovered this topic analyzing data from the Bangladesh Demographic and Health Surveys (DHS) program, which amasses data on health and population in more than 90 countries. They specifically looked at the nutritional outcome-vulnerability of children (up to five years old) to the storms Sidr (category 5) and Aila (category 1), which saw peak sustained wind speeds up to 160 and 70 miles per hour, respectively, and left a path of destruction in their wakes.
"These storms devastated coastal areas and caused economic losses of billions of dollars," said Ahsanuzzaman. "Such extreme climate events limit income generation of households, particularly the poor. While the poor households are the main focus in governments' and non-governmental organizations' post-cyclone relief activities, middle-class and relatively high-income groups whose earnings abilities are often equally limited by the cyclone also suffer from significant income loss."
These financial repercussions ripple through a household, including a family's food intake. The investigators analyzed children's height-for-age, regarded as a critical measure of the long-term consequences of nutritional intake. Results show that children exposed to such extreme climate events, particularly Sidr, while in-utero and newborn stages suffer a significant reduction in height compared to standard height at their age and are more likely to be stunted and underweight.
The future of their child's health was also impacted by how far along the expecting mothers were in their pregnancy when exposed to the cyclones. For example, children's growth was 22% more likely to be stunted if their mothers had exposure to cyclone Aila in the first trimester of their pregnancy. Children's growth was 10% more likely to be stunted if the exposed women were pregnant after the cyclones.
"This is particularly important as Aila's magnitude was much less compared to Sidr," said Ahsanuzzaman, "but more frequent incidence of such climate events with smaller magnitude makes the affected households vulnerable."
And these adverse childhood shocks have potential long-term impact on adult outcomes. The researchers connected the health and economic dots.
"What happens with a child's nutritional intake before the age of five can affect cognitive development and educational attainment, which, in turn, impacts their lifetime earnings."
After a major storm, these families face the reality of severely constrained budgets. In this situation, adult males fare better than women and children. As men are generally the main income earners in these communities; the family's focus becomes getting them back to work. The loss of assets and interruptions in health services lead households to lower expenses on mothers and their children. The unfortunate result is lower nutritional intake and poorer health outcomes.
An applied economist by trade, Ahsanuzzaman is personally interested in international development and the environmental and resource economics. Looking at average nutritional status in Bangladesh, he saw the measures improving over time along with his home country's economic fortunes.
"These are really relevant issues," Ahsanuzzaman said. "Take a country like Bangladesh; in the last two decades, development has been positive. But you have these extreme climate events that are out of the control of the country. It caught my attention because I thought, development might have been even stronger if not for these natural disasters, which are becoming more frequent."