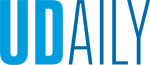 Residence Life and Housing announces phased move out plan
Article by Residence Life and Housing Photo by Evan Krape May 08, 2020
Process to be conducted in phases consistent with state guidelines
The University of Delaware Office of Residence Life and Housing is launching a phased move out plan to maintain social distancing protocols during end-of-year closing.
The residence halls were closed on March 18 to limit the spread of COVID-19. Students were asked not to return to campus to retrieve belongings left behind until the University determined it was safe to do so.
After working with state officials and campus partners, a phased move out process has been developed consistent with the guidelines stated in Gov. Carney's State of Emergency declarations:
Phase 1 May 8-15: Collect information from all students who resided on campus during the spring to determine numbers of students needing to retrieve belongings.
Phase 2 May 12-16: Move out for Delaware residents only who have signed up for an appointment to return.
Phase 3 TBA: Move out for out-of-state residents.
Emails are going out through the day on May 8 to all students who have left the residence halls. The email contains additional details about the process. Details on move out guidelines, which include social distancing measures, can be found on the Residence Life and Housing Move Out page. All students should begin Phase 1 now by going to the My Housing Portal and completing the Spring 2020 Move Out Form.
Residence Life and Housing continues to respond to questions via email at reslife-housing@udel.edu and on at 302-831-4663, from 8 a.m.-5 p.m., Monday through Friday.
The UDon't Need It? program, coordinated by the University and the city of Newark to reduce debris left behind after students leave, will be held May 12-June 1 on UD's STAR Campus. This year, there will be no items sold; all items must be placed in the trash. Details are available online.