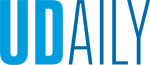 UDon't Need It? returns to STAR Campus
Article by Jayme Gravell May 11, 2020
All items this year will be placed in the trash
UDon't Need It?, a program coordinated by the University of Delaware and the city of Newark to reduce the amount of debris left behind when students leave after the spring semester, will return to the STAR Campus on Tuesday, May 12.
To aid with the extended student move-out period, UDon't Need It? will conclude on Thursday, June 11. This year, to protect participants from the spread of COVID-19, no items will be sold and donations will not be accepted. All items must be placed in the trash.
Please note the following guidelines for this year's event:
Participants must provide a copy of their rental agreement or University ID.
All items must be loaded by customers into the dumpsters. In an effort to practice social distancing and hygiene recommendations by the CDC, city and University staff will not be available to provide assistance.
Access to the site will be controlled to enforce social distancing and wait times may be required.
Construction debris will not be accepted.
No curbside bulk collections will be scheduled. Items left on the curb will result in a penalty.
Drop-off is free for students and landlords. The UDon't Need It? drop-off site is located northwest of the water tower and will be open for business from 7:30 a.m. to 2:30 p.m., Mondays through Friday. The site will not be open on weekends with the exception of Saturday and Sunday, May 30-31.