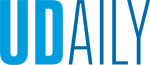 Reflecting on Memorial Day
Article by Diane Stopyra Photos courtesy of Army and Air Force ROTC programs May 22, 2020
Preparing to join the ranks, Army and Air Force ROTC cadets honor those who made the ultimate sacrifice
They have scaled walls and crawled through pits of sand. They have done more pushups than they care to remember. And they have learned what it means to serve. But future military leaders studying at the University of Delaware have one more mission to complete in May before being commissioned as officers in the United States Army and Air Force. Only this assignment, they're giving themselves.
After years of study, sweat and sacrifice, senior students participating in UD's Reserve Officers' Training Corps (ROTC) programs are taking a moment to pause and contemplate the significance of Monday, May 25, the last Memorial Day they will spend as cadets. Over the weekend, these soon-to-be lieutenants will reflect on those who made the ultimate sacrifice.
It's an exercise that's important not just as a show of respect, but because, "Everyone needs a hero," said Lt. Col. Jonathan Busch, commander of the Air Force detachment based at UD. He is also a command pilot who, having served on five continents, has lost friends in combat. "We want that example of what we can be and how we should conduct ourselves, so when the time comes, we are able to stand up to adversity and live up to that expectation. We can stare down the evil that's in the world and make things better."
During a typical year, ROTC cadets — who train for an officer position in the U.S. military alongside their regular studies — would now be preparing to participate in Newark's annual Memorial Day parade. But due to the coronavirus (COVID-19) pandemic, that event has been canceled — along with field trainings, final battalion gatherings, and in-person commissioning ceremonies, in which the students would have received their new rank in front of friends and family. While most college seniors around the country are mourning the loss of milestone events, there comes an added layer of disappointment for ROTC participants. But, cadets will tell you, reflecting on fallen soldiers has a way of keeping things in perspective.
"It's definitely humbling," said Army Cadet Robert Hepburn, economics and international relations major who will soon deploy to Germany as an infantry officer. In 2018, as a member of the state's National Guard, he was named Delaware's "soldier of the year." "There are far worse things to lose than a commissioning ceremony. You can't compare any of this to dying for your country."
There is an upside to the pandemic.
"The silver lining is that we have more time for quiet reflection this year," said Air Force Cadet Will Walker, a computer science major set to work for a year as a Gold Bar Recruiter at Boston University, introducing students to ROTC. After that, he'll move to Keesler Air Force Base in Mississippi, where he'll begin a career as a cyber operations warfare officer — potentially becoming one of the first lieutenants in the U.S. Space Force.
As he prepares for this new chapter, Walker is remembering Capt. Lance P. Sijan, a 25-year-old Air Force pilot whose plane exploded while on a mission during the Vietnam War. Sijan was able to eject from the aircraft, but his landing on the side of a mountain left him with a fractured leg and skull as well as a concussion. For six weeks, he survived on moss and insects in the jungle, managing to elude enemy forces. When he was finally captured by the North Vietnemese and locked inside a bamboo prison, he overtook a guard and escaped — only to be recaptured less than 48 hours later. Although tortured until his death, he gave away no relevant information. In 1976, Sijan posthumously received the Medal of Honor, the nation's highest military award.
"His story is one of resiliency, dedication and courage, and it will be on the forefront of my mind this Memorial Day weekend," Walker said.
Dylan Knox is a computer engineering major and Army cadet headed to Georgia's Fort Gordon, where he'll begin a career in defensive and offensive cyber operations. Top of mind for him this Memorial Day (and — really — all year round, he said) are members of the so-called Easy Company, a volunteer parachute regiment who jumped behind enemy lines on D-Day during World War II.
When life has felt overwhelming for Knox, trying to balance ROTC duties with academics and a club hockey commitment, he's looked to such heroes for perspective and motivation: "Think back to people who've accomplished far more in far worse circumstances and you realize, yea, I can finish the homework assignment."
For military role models, some students need look no further than their own families. Take Jacob Dominelli, an Army cadet and civil engineering major deploying to Germany. He said both of his grandfathers were Army, too — one, a UD graduate, served during peacetime; the other during the Korean War.
"The grandfather who saw combat was a paratrooper, and he air jumped right into an enemy trench, where he was bayoneted," said Dominelli, a Newark native. "And that was just the beginning of the day. My dad would tell me he picked wooden shrapnel out of his back for years."
Dominelli, who has spent time maintaining a military cemetery close to campus with fellow cadets, said courageous stories like this are more common than you may think — and this gives him a sense of peace about his decision to follow in potentially dangerous footsteps.
"People do these crazy, heroic things," he said. "But when it comes down to it, they're just human like you or me."
For Air Force Cadet Kerry Petrick, a Newark native and nursing major, motivation for reflecting on fallen soldiers comes from extensive travel overseas. Most recently, she studied in Kenya and Tanzania, where she volunteered in maternal child health clinics and taught local women without access to feminie hygiene products how to make reusable sanitary pads.
"Every time I come home, I feel more and more grateful for the privileges that we enjoy in America and all the people who make them possible for us," she said, adding that her brother, a member of the Navy Reserve, is on a ship stationed off the coast of Saipan in the Western Pacific, unable to get home due to COVID-19. "He didn't think I could do this, honestly. He used to think of me as a little girl, the younger sister who did ballet. But we're best friends now. And I think I've proven myself over the last four years."
Before the end of 2020, Petrick will head to Anchorage, Alaska, to work for around three years as a nurse at the military facility known as Joint Base Elmendorf–Richardson.
"I want to serve those who are serving our country," she said. 
One of the people many cadets cite as an inspiration is Newark native Ralph Galati, an Air Force veteran who was captured during Vietnam. He has attended many events organized by the cadets, including a 24-hour vigil to honor those war heroes taken prisoner or missing in action. For 24 hours, the students guarded a Newark war memorial and, in 30-minute shifts, ran a POW/MIA flag around campus.
"He doesn't really spend too much time talking about his POW experience," said Charles Lambert, computer science major and future Air Force pilot. "Instead, he talks about the things he learned. I think that's a wonderful mindset to have on Memorial Day, focusing on what's come out of all the suffering."
So what has come out of it? For this group of cadets, important lessons on the values that make for a successful military leader in the U.S., including grit and flexibility.
"It's an amazing amount of resiliency this class has," said Lt. Col. Pearl Christensen, professor of military studies. A senior Army representative for the ROTC Army program based at UD, she is also an Army aviator who has completed tours in Korea, Iraq and Afghanistan, where she has lost friends. "They understand the importance of adapting to challenges that arise. With COVID-19, when so much of their final semester had to be moved online, they embraced the challenge and helped the younger cadets through it. They rose to the occasion."
Students said they will continue stepping up as long as they are called to do so, and they'll remember the heroes who came before them every step of the way.
"Sometimes I think people forget the true meaning of Memorial Day," said Air Force Cadet Maria Leone, a biological sciences major, whose focus will be reducing environmental hazards. She is still waiting to hear whether she'll be deployed domestically or abroad. "It's nice to go to a barbeque or the beach, but we have to remember those who died in service. We need to honor that sacrifice. And this year — with time slowed down due to the coronavirus — is the perfect time to do it."