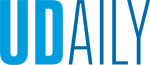 medical laboratory graduates: youtube.com/watch?v=4mQkK2Dy2kI
The 'hidden profession' that saves lives
Article by Kelly Bothum Photos and video by Ashley Barnas May 22, 2020
UD alumni working at the Delaware Public Health Laboratory testing for COVID-19
The coronavirus (COVID-19) pandemic has rightly brought to light the lifesaving efforts made by the healthcare providers in our community. That includes the critical but often unseen role played by medical laboratory professionals who work behind the scenes to provide the testing needed for accurate diagnoses and better understanding of how diseases, outbreaks and other health issues are impacting a community.
University of Delaware alumni Nancy Valeski, Debra Rutledge and Kathy Gray work for the Delaware Public Health Laboratory, part of the Delaware Division of Public Health. They are veteran medical laboratory scientists, each with more than 20 years of experience in hospitals and public health labs.
These days, their focus is on the coronavirus and the more than 47,000 tests that have been conducted in the state to identify which parts of Delaware are seeing high rates of COVID-19 infection. The Delaware Public Health Laboratory is responsible for processing and testing coronavirus specimens as well as disseminating information about the results to other agencies and organizations tracking the virus, including the Centers for Disease Control and Prevention.
"In the hospital, the only people patients see are the doctors and nurses. They don't see the lab. We are behind closed doors, which we generally like," said Nancy Valeski, a microbiologist with the state lab. "I've been doing this for 43 years, and I still like what I do."
The Delaware Public Health Laboratory has been busy the past couple of months, but high-profile testing is nothing new. Over the years, they've handled testing for bioterrorism threats like anthrax, insect-borne diseases like Zika and West Nile virus, as well as community outbreaks of pertussis, mumps and other health emergencies. And that's in addition to ongoing testing for foodborne illnesses, water quality issues and more.
By identifying outbreaks and geographic areas that are affected, medical lab scientists help to prevent their spread. It's important work, even if most of it happens outside of the public eye.
"It's a very interesting career," said Debra Rutledge, infectious disease laboratory manager for the public health lab. "IIt's never boring."
A hidden profession
Medical lab science is often called the hidden profession that saves lives, said Denene Lofland, an associate professor of medical and molecular sciences at UD. "A lot of people don't know we exist," she added. "But what we do serves a very vital role to everyone who is providing healthcare to the patient. We are part of the team, too."
Medical lab scientists quickly process, interpret and validate test results, making it possible for frontline healthcare providers to diagnose, treat and care for patients. The tests they perform every day provide valuable insights needed to understand most health conditions, including cancer, diabetes and food-borne illnesses.
An estimated 70% of all decisions regarding a patient's diagnosis and treatment, hospital admission and discharge are based on laboratory test results, said Esther Biswas-Fiss, professor and chair of the Department of Medical and Molecular Sciences in UD's College of Health Sciences.
"Being technically competent, having great attention to detail, a high level of proficiency in everything they do - that is just the way of doing business for the medical laboratory professional," Biswas-Fiss said. "They're there quietly, silently doing their work and something like this pandemic really brings them to the forefront."
Part of the team
The COVID-19 pandemic has reaffirmed the high level of teamwork needed for healthcare to succeed. Medical laboratory scientists are key because the tests they perform directly impact the decisions made by the frontline healthcare providers.
"It would not be possible to confirm these diagnoses without laboratory scientists," said Don Lehman, a professor in medical and molecular sciences.
Med lab scientists don't collect the COVID-19 samples. They test them by placing the specimen in a buffer, extracting the nucleic acid and using equipment that amplifies it to determine if the sample has the sequence that's specific to coronavirus.
"It's a pretty hands-on procedure. There's a lot of pipetting of tiny volumes, like five microliters, which is not even a quarter of a drop of the specimen," Rutledge said. "We amplify it into millions of copies to be able to detect it."
The public health lab is usually the first to get the testing available in the state, so it's also their responsibility to coordinate with local hospitals, as well as serve as the point of contact for the CDC. The lab also handles testing for those who might be at higher risk, such as those living in long-term care facilities.
Valeski, Rutledge and Gray say they chose the profession because they wanted an opportunity to help patients - even if they never met them.
"I knew what I wanted to do in high school," said Valeski, who spent 21 years working for a hospital before joining the state public health lab, where she now works as a microbiologist. "I was interested in medicine, but I didn't want the patient contact. And the lab is the perfect place for that. I love the bench."
More medical lab scientists needed
If the COVID-19 pandemic has helped shine a light on the work being done by medical laboratory scientists, it's also exposed the need for more people in the profession, Lehman said. There is currently a national shortage of medical laboratory scientists that is only expected to worsen in the coming years — perhaps as high as 20 percent — as a wave of lab scientists is expected to retire.
Leslie Allshouse, director of the Medical Laboratory program, said the shortage of trained scientists makes UD's students even more in demand. It's not uncommon for medical laboratory science students to have a job offer before they finish their program.
"Our students are learning how to perform the various techniques used in this testing in their classes," she said.
As administrator of the laboratory information management system, Kathy Gray helps organize data entry and disseminate testing information to other agencies and partners when reports are done. Although most of her work is done at the computer these days, she credits the lab work she did as a student at UD with providing a critical foundation for her career in the lab.
"Problem solving is the main thing," Gray said.