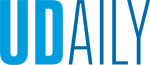 Surf and GPA, way up
Article by Diane Stopyra Photos courtesy of Liam Vita May 29, 2020
Liam Vita, surfer and environmentalist, is named 2020's High Index Senior
The impact zone. That's how surfers refer to the turbulent whitewater of crashing waves, the part of the ocean you need to paddle through in order to get past the breakers and catch a ride. When the swell is big and relentless, making it through this area can be exhausting, even for the seasoned athlete.
Just ask Liam Vita, a graduating senior at the University of Delaware who grew up surfing the action-packed beaches of Long Island. He said he still paddles out there every chance he gets, including winter breaks when New York ocean temperatures have dipped into the mid-40s.
"Sometimes, you're trying to get through all these waves and you just keep getting battered, one after another," Vita said. "As a student, maintaining a heavy course load can be like that, too. You feel like there's no end in sight. But then you make it through — the waves or the work. You get a ride or you get your grade, and you realize everything you did leading up to this point was worth it."
If the last four years at UD have been Vita's academic impact zone, he's now riding the high of graduating with distinction — earlier in May, the Blue Hen was designated the Class of 2020's High Index Senior. The award recognizes the graduating senior who has achieved the highest grade-point index, earned in full-time study toward a degree, which combines GPA with the highest number of earned hours taken in residence at UD. To be eligible for this award, students must earn at least 90 credits. Blue Hens earning a single degree must complete their program in four years, and students pursuing multiple, simultaneous degrees must complete their studies in five years or less.
"I've always held myself to a high standard academically," said Vita, who maintained a 4.0 GPA and took 132 total total credits. "But I wasn't anticipating this whatsoever. It's a great surprise."
An Honors student, Vita is a double major, earning degrees in both environmental and resource economics and natural resource management, within the College of Agriculture and Natural Resources. He also will graduate with a minor in public health from the College of Health Sciences. Vita said his passion for environmentalism stems from so many moments of joy in the natural world — particularly during surf sessions at dawn, when the beach is quiet and the water is glassy. But his passion also stems from dismay over watching the degradation of this natural world due to climate change. In 2012, as a freshman in high school, Vita evacuated his home in the town of Oakdale, New York, due to flooding from Hurricane Sandy.
"We lived with my aunt, 20 minutes away, for about two months," he said. "All things considered, we were lucky. There are places near me that took two or three years to rebuild. It definitely impacted my interest in sustainability. I saw how bad things can get, and I don't want to see that again."
This experience afforded Vita a personal connection to an internship he completed last summer at UD's Center for Experimental and Applied Economics — he assisted with a behavioral study on the impact of different road signs during a flooding event. Vita also participated last spring in an alternate break trip to Fishersville, Virginia, where he worked with the nonprofit Allegheny Mountain Institute to clear fields for planting, upgrade irrigation systems and ultimately improve access to healthy food options for rural Virginians.
"I've gotten so much more out of my time at UD then I ever anticipated," he said. "There have been so many highs, so many opportunities to get involved, and I'm thankful for all of them."
Not all of these experiences have centered on sustainability. Vita said he also enjoyed membership in the Delta Chi Fraternity for the philanthropic work involved. He studied abroad for the opportunity to practice his Italian and enjoy "breathtaking views" of the Amalfi coast. And he became a member of the Swim Club at UD because of the outlet it provided whenever he suffered a gnarly academic wipeout. (Even a High Index student, he explained, can struggle with quantitative microeconomics.)
"It's essential to find that thing that will provide mental clarity when the mind is starting to feel foggy or clouded," he said. "For me, I always want to be in the water. It's been such a release during my time here."
Another thing Vita's found himself leaning on these past few months? Relationships he's developed at UD. Since the coronavirus (COVID-19) pandemic struck in the spring, calling on fellow Blue Hens for support has been key. Vita said his network includes friends and also mentors like Leah Palm-Forster, an assistant professor of applied economics who's helped him overcome self-doubt.
"When things are hard, you know you have these people to look to," he said. "Down the road, I'm not going to think back on the last four years as a time I earned a high GPA. Obviously, I'm proud of the accomplishment, and I'll remember it always. But the first thing that's going to come to mind are those relationships I've established. I've grown in the sense that I've realized what's most important, what is most valuable. I'm definitely coming out valuing the people I've met."
As for his next move, Vita plans on doing some socially distanced surfing, naturally, before entering graduate school in the fall to focus on an environmentally-oriented discipline. He has offers from both Duke University and Bard College, and he is awaiting a decision from Columbia University.
Before he goes, he has some words of wisdom to share with incoming Blue Hens.
"Like surfing, college can be unpredictable," he said. "Forecasts are wrong; plans don't always work out. And it all goes by faster than you think. You have to make the most of it — take advantage of every chance that pops up. Because you never want to waste a wave. And you never want to waste an opportunity."