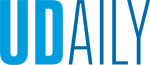 Caring for family treasures
Article by Ann Manser Photo by Evan Krape and Annabelle Camp May 01, 2020
Students offer tips for those finding comfort, connection in personal items
While the current pandemic may be keeping us separated from family and friends, we can find comfort and connections — and, perhaps, a way to stay busy — in favorite objects that hold fond memories, from a cozy old quilt to an album of family photographs.
That idea was what inspired students and faculty in the University of Delaware's Department of Art Conservation to come up with a weekly blog, "Attics and Basements and Closets, Oh My! Caring for Family Treasures."
"During this time when we have to socially isolate, I find it personally comforting to have things in my home that remind me of loved ones and happy memories," said Laura Mina, an affiliated assistant professor of art conservation at UD. She first proposed the idea of reaching out to the community with a newsletter or blog that could offer advice for taking care of heirlooms and other personal items.
"Of course, I'm glad for cell phones and Zoom, but there is something wonderfully tactile about wrapping myself in a childhood blanket," said Mina, who is associate conservator of textiles and head of the textile lab at Winterthur Museum. "I thought that the quarantine might be an opportunity for people to reconnect with their family treasures, and I wanted to help them preserve the things that are most meaningful to them."
The project has produced five issues of the blog so far, each with a particular focus: photographs; albums and scrapbooks; and works on paper, such as documents and cards. Other topics include or will include jewelry, baskets and paintings, as well as some general advice for dealing with household pests and other issues that can damage objects.
Each issue is researched and written by a student in the Winterthur/University of Delaware Program in Art Conservation (WUDPAC), a three-year, internationally prestigious master's degree program that educates and trains conservation professionals.
"We hope that these posts are and continue to be an educational resource for people, as well as a source of solace," said first-year WUDPAC student Annabelle Camp, who wrote the first issue of the blog, about caring for family photos, and continues to work on the project. "I believe we have all felt isolated at one point during this crisis, but we can find comfort in not only being productive but also in the objects themselves."
Camp, who has spent some of her own isolation organizing her wedding photos, noted that students begin the graduate program with a comprehensive study of all aspects of conservation, although they ultimately choose an area of specialization. Because of their broad background, they are able to conduct research and write about a variety of conservation materials, she said.
And, she noted, the blog is written not for academics or professional conservators but for the general public. Tips focus on practical matters such as how to sort, label, handle and store potentially fragile materials.
"Whether it's a photo album, family quilt or a favorite sweater, we all have personal treasures that bring us joy and connect us to people we may not be able to connect with otherwise right now," Camp said. "The goal of these posts is to provide approachable information that will help preserve those treasures for as long as possible."
The latest project is just one way in which the Department of Art Conservation engages with the community. Faculty and students regularly take on conservation projects that aid nonprofit and educational organizations and individuals in need.
"With 'Caring for Family Treasures,' we are grateful to have a way to reach out and help others at this time," said Debra Hess Norris, the Unidel Henry Francis du Pont Chair in Fine Arts and chairperson of the art conservation department.
To read all of the blog posts, please visit this website.