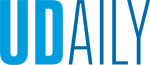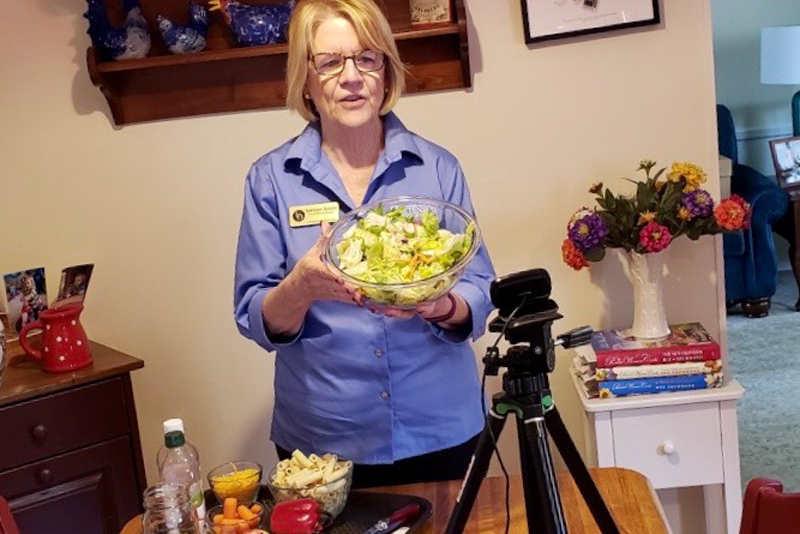 Virtual Cooperative Extension
Article by Michele Walfred Photo by Extension staff May 20, 2020
UD Cooperative Extension converts 100 programs online for Delaware residents
When a century-old organization steeped in a tradition of direct face-to-face outreach was tasked to embrace new methods to reach their audience, University of Delaware Cooperative Extension met the challenge with a 'can-do' attitude.
As the coronavirus (COVID-19) pandemic affected Delaware, UD Extension converted nearly 100 programs into online offerings. It turns out, switching gears was second nature.
The 1964 federal mandate for all land-grant institutions like UD, to adopt "all reasonable efforts" to reach the public looks considerably different in 2020. With UD Extension locations scattered across the state, virtual meetings were common long before the pandemic. Extension had long kept pace in the digital era. Its primary audiences of farmers, families and businesses often access Extension's resources through digital channels — a robust web presence, engaged social media platforms, a growing subscriber base on YouTube, blogs, the adoption of virtual conferencing software, and most recently, a new podcast. While few predicted the current COVID-19 situation — as the response called for social distancing and new approaches, UD Extension was ready.
"Our Extension staff are committed, creative, and passionate about sharing education to help Delawareansas, evidenced by their responsiveness to these new needs," said Michelle Rodgers, associate dean in the College of Agriculture and Natural Resources and director of Delaware Cooperative Extension. "They are working harder than ever and innovating."
Some welcome surprises emerged. Attendance to virtual workshops increased, often tripled and occasionally quadrupled.
Kathleen Splane, family and consumer science extension educator, said that her original impulse was to cancel the workshops scheduled in the pipeline. After attending an in-service Zoom training, Splane said she felt prepared to host "Would Your Kitchen Pass a Food Safety Inspection?" as her first virtual workshop designed for home-based entrepreneurs. Instead of 10 participants, Splane was delighted to see 31 Delawareans in attendance. Splane adapted her on-camera technique — standing instead of sitting, raising her laptop to eye level, changing lighting, eliciting her husband to share his webcam and tripod for better visuals, and staging her home kitchen for a crisp, clean look.
Splane and her colleagues often teach a variety of nutrition-based programs, such as Dining with Diabetes, which include recipe demonstrations and receiving tasting feedback.
"The big downside is attendees can't taste the recipes, so we are thinking of offering some tasting parties at a later date," Splane said.
Partnering up to share resources
When COVID-19 postponed in-person programming, Maria Pippidis called upon her contacts at Delaware Libraries to grow the online audience. UD Extension will offer an array of 20 online topics such healthy recipes, mindful eating, and retirement and health insurance to library patrons. The team also partnered with the Sussex County Health Coalition to promote the workshops.
"Everyone who registers receives the resource materials ahead of time," Splane said. "Attendees submit pre- and post-surveys, which helps us measure our effectiveness of the workshops."
The Expanded Food and Nutrition Education Program (EFNEP) is producing 36 online classes tapping nutrition assistants and 20 statewide volunteers as online presenters "We are also forming new relationships with programs we have not worked with previously," said Diane Oliver, EFNEP coordinator. "We are also focusing on reaching the Hispanic community."
In all, Extension's Family and Consumer Science group has 60 online in the pipeline available to a stateline audience live and through recordings.
The landscape continues to grow
COVID-19 halted most foot and vehicle traffic, but in Delaware's landscape, fruits and vegetables, crops and gardens continue to grow. It's also a time when workshop offerings sprout in abundance. The spring season typically ushers several gardening sessions taught by Extension volunteer experts known as Master Gardeners.
"Our team shifted very quickly from in-person instruction to virtual planning," said Carrie Murphy, New Castle horticulture agent and lawn and garden program leader. Murphy is in the process of recording virtual tours of the teaching garden located at the New Castle County Extension office.
Another online resource for home gardeners for the First State is Extension's Ask an Expert service, where the public can submit questions and receive answers from local Extension experts.
"We miss interacting with clientele in person, but until we can do that again safely, we are so pleased to see the gardening public and our green industry embrace outreach and education in a remote, virtual format," Murphy said.
UD Extension offers continuing education credits like nutrient management to farmers and growers. One example is Extension's horticulture and agriculture collaboration with the Sussex Conservation District to transition in-person stormwater management series into an online format. More credit-earning virtual offerings are in the planning stages.
When problems occur on Delaware farms, Extension agents provide individual farm visits upon request. To reduce contact, agents have scaled back in-person site visits in favor of phone consultations. Extension's online newsletter Weekly Crop Update resumed for the 2020 growing season and offers timely field and crop conditions to growers.
For fruit and vegetable producers, it is too early to predict the effects of COVID-19, according to Gordon Johnson, extension fruit and vegetable specialist.
Johnson said growers who participate in farmer's markets are worried about state closures. Many vendors anticipate major losses. He also views farm labor as a concern.
"H2A (visa) labor or seasonal workers are having problems," Johnson said. "Only workers with past visas will be allowed to enter. If you look to the South, labor is already a problem for Florida with some crops not being harvested. Some Georgia growers are not planting vegetable crops due to the expected lack of labor."
Johnson expanded on the implications of the COVID-19 on Delaware's agriculture community on Extension's inaugural podcast, Delaware302.
Labor shortages and fears of worker health in the poultry industry is also a concern for Delaware's largest agriculture product. Demand for Delmarva grown poultry has shifted.
"Normally, 50% of our poultry goes to grocery stores, the other half to schools, restaurants and other institutions," said Georgie Cartanza, state extension poultry agent. "That has changed now and why you are seeing more companies offering truckload bulk sales to families."
In addition to her Extension role, Cartanza grows organic-raised chickens at her farm in Kent County. Her dual role relays authenticity when she receives calls from concerned growers.
"Sometimes they need to hear a voice to remind them that we are all in this together," Cartanza said.
Across the region, poultry growers are being asked to slow down the supply chain.
"One example of this is extending a two-week layout (the time between receiving flocks) to four weeks. It may not be the outcome we want, it lowers the income, but there is still income," Cartanza said. "I've been doing everything I normally do, except it is through my smartphone now. I walk a grower through an issue on FaceTime to diagnose a problem, a controller issue, or something of that nature."
Beginning on April 22, Cartanza joined forces with her Extension counterparts from the University of Maryland Extension to host a weekly "Ask Extension — Poultry Edition" forum. Produced in partnership with Delmarva Poultry Industry, the hosts will address grower's questions and facilitate any urgent concerns.
Social media fills a void
4-H is the nation's largest youth organization, and approximately 36,000 young people participate each year in Delaware alone. Delaware 4-H's social media accounts on Twitter, Instagram and Facebook are filling the in-person void by providing a venue for school-aged members missing classmates, school activities and end-of-year celebrations like proms and graduations. Remaining hopeful for participation in the Delaware State Fair, 4-H families are training for judging contests thanks to training guides developed by 4-H staff.
Using the hashtag #DE4HSpirit in April, 4-H member sent in photos and videos of their project work, community service and reciting the 4-H pledge.
"May's focus will spotlight on 4-H graduating seniors and provide an opportunity to share their accomplishments and recognize their milestone," said Jill Jackson, 4-H educator in Sussex County.
Karen Johnston, statewide 4-H Extension educator, is targeting her online efforts on drug prevention messaging and coordinating live online mindfulness sessions, "GEM: Getting Experience in Mindfulness." The recordings will be offered on various platforms.
"Our 4-H youth are sharing presentations as well as participating in different 4-H challenges," Johnston said. "We have even reached new audiences from other states like Georgia, Texas, Maryland and Pennsylvania."
Extension's increased digital presence has kept Katie Young, extension digital media specialist, very busy. Young oversees the social media accounts for @UDExtension and @Delaware4H. She's seen an increase in positive engagement since the stay-at-home order.
Young also spearheaded a Coronavirus Resource website that has seen more than 2,000 visits.
"We set up the page to help Delawareans sift through the overload of information and offer scientifically-based resources for families, farms and businesses," Young said. "There is a lot of misinformation out there. We are a resource for only the most reliable information."
Michelle Rodgers meets weekly on Zoom to touch base with staff. "We share new techniques, what's worked and lessons learned," Rodgers said. "I appreciate the ways we are working together and I urge Delawareans to let us know how we can help and we will respond."