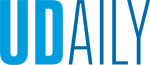 The passion behind the Pulitzers
Blue Hens Doug Donovan and Lloyd Fox earn 2020 Pulitzer Prize
Article by Artika Rangan Casini, AS05
Journalism's worldview has long embraced two beliefs: Power tends to corrupt, and absolute power corrupts absolutely. Powerful stories must therefore comfort the afflicted, and afflict the comfortable.
They're cliché battle cries, Doug Donovan acknowledges. Yet they capture the spirit of the stories that have defined the 30-year career of this University of Delaware alumnus, ultimately earning him this year's Pulitzer Prize in Local Reporting—almost six months after he left the profession.
The May 4 honor was shared with photographer and fellow Blue Hen Lloyd Fox and their Baltimore Sun colleagues for a series that uncovered the "Healthy Holly" book-publishing scheme, in which Baltimore Mayor Catherine Pugh grossed more than $850,000 from no-bid contracts and book sales, ending with her 3-year sentence in federal prison.
As with many of the articles Donovan and Fox have produced over the years, the impact is in the story's aftermath—in the policies, programs and behaviors that are changed as new facts and information come to light.
Still, Donovan worries.
"With fewer local papers and fewer local reporters, the more people can get away with," he says. "It's a worrisome sign for democracy."
Even Donovan has left the field, joining Johns Hopkins University just in time to become the public relations point person for its influential COVID-19 tracking map. ("It's weird being quoted as a spokesperson," he says, "but I get a similar satisfaction from highlighting work people can benefit from.")
Such meaningful work often begins with a story.
Fox was there to capture Pugh's excitement when she won the mayoral election in 2016, just as he was waiting outside the courtroom three years later, taking her photo as she emerged with her head hung low.
"You're able to freeze a moment in time," Fox says of photojournalism's power. "That is what I enjoy most—telling a story while being creative and different."
Donovan, meanwhile, has been dubbed "the mayor slayer" for his reporting. Before Pugh's downfall, he uncovered the missteps of Baltimore Mayor Sheila Dixon, found guilty in 2009 of misappropriating gift cards meant for the poor.
But his proudest accomplishments reach beyond power politics: One was the story about group homes for disabled foster children that resulted in the closure of the problem home and led to statewide reforms. It was his investigations that helped keep the Preakness horse race in Baltimore, and he helped change rental housing legislation by showing that judges routinely favored landlords over low-income renters.
"All reporting is investigative if you do it right," he says.
It's a lesson he first learned at UD.
Delaware roots
Donovan can still hear the voices of former professors Dennis Jackson, Kevin Kerrane and the late Bill Fleishman, Harris Ross and Chuck Stone.
"You're not there as a stenographer," they would tell the 1993 graduate.
Their example inspires him still.
"All the time they put in after hours on how to do the job, how to get better—it made you feel like you could do this thing."
And so he did, becoming editor-in-chief of the independent student paper The Review, interviewing Bill Clinton at an Arkansas McDonald's on the eve of the 1992 presidential election, and using the newspaper as "a forum to address authority in a way I never thought I could."
UD is also where Fox honed his professional passions.
An art major with a photography concentration, he, too, applied to work at The Review and was soon named All-American photographer and the Northeastern Photographer of the Year. His winning images ranged from the amusing (a Greek Week tug-of-war battle) to the heartbreaking (the remains of the Challenger astronauts arriving at Dover Air Force Base).
"The letter said, 'Congrats, you're a winner,' Fox recalls. "So I started reading from the bottom—and found my name right at the top."
After graduating in 1988, he spent two years freelancing before joining The Sun in 1990, always "trying to find interesting angles and different perspectives."
It's a literal goal—Fox climbs up high, lies low on the ground, all in search of a unique image, "something that makes a person look twice."
But his approach to photography could be said for journalism itself.
"You have to look at every single angle—as a story, as a picture," Fox says. "Sometimes people look in one direction, so that's all they see."
Donovan appreciates that oblique approach.
"Don't ever make assumptions, or you'll become blind to other facts," he says. "A good journalist is honest, responsible and fair. If you're not, you won't last long. You also have to get out from behind the desk. Meet people face-to-face. It gets you closer to the real truth."
Facts are facts
To be a good journalist is to "know the rules inside and out so that you can know when they're being broken," Donovan adds. "You need to know more about how the people in power are supposed to operate than those people themselves. The government agencies that are supposed to enforce the rules don't always do, usually because they're understaffed."
And that's both the promise and peril of journalism. As staffs get smaller, the job gets harder.
"If you get the facts right, they can be up for interpretation," says Donovan. "But people just get selected facts now. We pick and choose what we want to see."
It's not unlike the story of Catherine Pugh.
Looking back on the Pulitzer Prize-winning piece, Donovan and Fox both marvel at the absence of political oversight.
"What was most interesting to me was just how many organizations saw nothing wrong," Donovan says.
The University of Maryland Medical System paid $500,000 for Pugh's books while she was a trustee; insurer Kaiser Permanente paid more than $100,000 for the books while seeking a $48 million medical contract; and from 2011-2016, Pugh cosponsored more than 40 bills affecting doctors, hospitals and insurance companies, all while failing to disclose the payments she received or recusing herself from votes and decisions involving the medical system.
"This is why we do what we do," says Fox. "The system requires checks and balances."