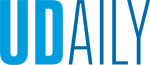 In Memoriam: William R. 'Bill' Fleischman
Article by UDaily staff Photo courtesy of Doherty Funeral Homes May 09, 2019
Colleagues, former students remember long-time journalism professor
William R. "Bill" Fleischman, who taught scores of journalism students at the University of Delaware over the course of nearly three decades, passed away on May 1, 2019. He was 80.
In the 1980s, he joined the journalism program in UD's Department of English as an adjunct professor, a position he held until the end of 2016. Throughout this period, he also worked at the Philadelphia Daily News.
At UD, Prof. Fleischman was well known for mentoring his students and following their careers after graduation.
Several colleagues and former students shared their reminiscences with UDaily:
Deborah Gump, director, Journalism Program: 'How are the students doing?'

"Shortly after Bill's funeral, I asked Barbara, his wife of 57 years, whether he would have been embarrassed by all the love shown him at memorials and on social media.
"'Perhaps Bill would have felt a little self-conscious because he always put the focus on others,' she said. 'Many of the young people frequently let him know how much they valued his role in their lives, and that pleased him. He would have found it heartwarming that his peers wanted to share with others their appreciation of his character and accomplishments.'
"That Bill always focused on others was clear the minute I met him. And if those others were students, so much the better. I had the great gift of knowing Bill for only three years and then largely in the context of his relationship with UD. About three out of every four emails from Bill would include some version of 'how are the students doing?' In the fourth email, he would open by asking about the students.
"Students may not realize that all teachers want the best for their students, but Bill's students knew that he was rooting for them. He was cheering in full voice and waving them toward the finish line. I know that Bill is still teaching them, through that little voice in their heads, the tug of an instinct or the impulse to reach for the Associated Press stylebook. A teacher of Bill's caliber never stops teaching."
Michael Lewis, Class of 1997: Mentor and friend

Michael Lewis posted a tribute to Prof. Fleischman this week online. Describing their first meeting when he was a freshman, Lewis wrote, "We chatted for about 20 minutes, and I was struck by how eager, how friendly, how knowledgeable this man seemed to be. He didn't know me at all, had never read anything I'd written, and yet he was so kind and gracious. That began a 25-year friendship between this wonderful, sharp, funny man and yours truly. A friendship that I treasured as much as any in my life, one that helped me through so many good times, and a few bad ones."
Lewis wrote that Prof. Fleischman was "so proud of so many of his students. He was constantly telling me of what so and so had just written, and hey, did I read so and so just got a job at this place or that? He cared deeply about so many of us pupils, since each one of us carried a little piece of him out into the journalism world."
Later in the article, Lewis added, "My life, and my career, have been immeasurably better because of Bill Fleischman."
Jeff Pearlman, Class of 1994: Kind, compassionate, caring

"Bill was one of the kindest, most decent, most compassionate and caring people I've known. He had no ego, just wanted his students to love journalism and embrace it. I, along with so many others, owe my career to him. When I was at UD, he—more than anyone—encouraged me to enter sports journalism and was a guiding light how to do it. Twenty five years after I graduated, he was one of my closest friends."
Ben Yagoda, professor emeritus of English: Devoted to the program

"When I started teaching at University of Delaware, Bill immediately befriended me. That had nothing to do with me and everything to do with the welcoming and generous kind of person Bill was.
"Even though he was a part-time teacher, there was no one more devoted to the program than Bill—and that continued even after he retired a few years ago. He cared about the curriculum and the student newspaper, and he kept avuncular tabs on dozens of former students. If they didn't return one of his emails in an appropriate amount of time, they would be sure to hear about it.
"I always looked forward to my meetings with Bill, one of the most memorable of which was the day he hosted me at Dover Downs and schooled me in NASCAR, which was one of his many areas of expertise. He always had an interesting nugget of information, a noteworthy clipping or two in the file folders he always carried with him, and often a zinger about some blunder some unfortunate writer or editor had made. And then we'd range far and wide in our conversation, and he'd take down anything noteworthy in something else he always carried, his reporters' notebook.
"We'd been meaning to play a round of golf—maybe with his beloved wife Barb, if she'd deign to go around with hackers like us. We were also planning a lunch at the Charcoal Pit, where our big plan was to share a milkshake. Bill, I am going to head there by myself one day, where I'll drink one in your honor."
Dennis Jackson, retired professor of English: A treasure in students' eyes
"Bill Fleischman was an 'adjunct' professor in Delaware's Journalism Program for more than a quarter of a century. Without a doubt, he was a treasure in the eyes of our students and was totally respected by those of us who taught journalism at UD. During his notable career at the Philadelphia Daily News, he covered the Philadelphia Flyers when they won the Stanley Cup in 1975 and 1976, and with Sonny Schwartz he ghost-wrote famed Flyers goalie Bernie Parent's autobiography Bernie! Nearly every year he was teaching with us, Bill covered the NASCAR race at Daytona, and other races, and he was on the job when famed NASCAR driver Dale Earnhardt crashed and died at Daytona. His book NASCAR Racing: The Ultimate Fan Guide, written with Al Pearce, ranged more than 500 pages, and was often reprinted.
"At UD, Bill taught copy editing and layout and a course in sportswriting, and helped mentor a good handful of students who went on to become nationally recognized sportswriters for newspapers and magazines. Several of them have written popular books on sports. Bill did not teach for money--he kept his day job--and he did not teach to satisfy his ego when he stood before a large class of journalism students. He taught because he loved students, and they gave that affection back, for years. Since his death, the Internet has been fairly flooded with scores of glowing tributes from UD journalism alumni, and he received equal praise from dozens of his former colleagues at the Philadelphia Daily News. It was an impressive display of affection by so many who knew him. He had kept in touch with hundreds of his former students over the years, and many of them expressed thanks for the career and life mentoring he continued to offer them long after they graduated.
"Bill Fleischman was relatively small in stature, and always unassuming, but his imprint on those who came into contact with him was large. He elevated to admirable heights the idea of what it means to be an 'adjunct professor.' For those who learned in his classes, who taught with him and who helped him produce what many once considered the best newspaper sports section in America, he was no 'adjunct.'"
About William R. Fleischman
Born in Chester, Pennsylvania, Prof. Fleischman grew up outside of Philadelphia and attended Gettysburg College, where he majored in English and minored in history, graduating in 1960. At Gettysburg, he hosted a radio show called "Bullet Bill's Bandstand" and wrote for the student newspaper, the beginning of his career as a journalist.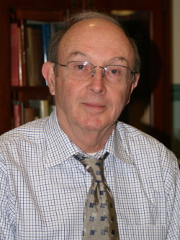 He started as sports editor at the Burlington County Times in New Jersey. In 1966, he moved to Wilmington, Delaware, to work with Al Cartwright, sports editor of the News Journal. He then became a sports writer/desk editor/assistant sports editor with the Philadelphia Daily News from 1969 until 2005. During his time with the Daily News, Prof. Fleischman covered auto racing, U.S. Open tennis championships, college basketball and the Philadelphia Flyers. He reported on the Flyers winning Stanley Cups in 1974 and 1975. From 2006 until the end of 2016, he continued to write for the Daily News as correspondent.

He was coauthor of two books: Bernie!, the autobiography of Flyers goaltender Bernie Parent, with Sonny Schwartz, and several editions of NASCAR Racing: The Ultimate Fan Guide, with Al Pearce.
President of the Professional Hockey Writers Association and the Philadelphia Sports Writers Association, he was involved for the past few years with the Delaware Sports Museum and Hall of Fame as historian.
Prof. Fleischman is survived by his wife of 57 years, Barbara, whom he met while they were students at Gettysburg, and his daughter and son-in-law, Jill and Roger Herr. He is pre-deceased by his daughter, Heather Fleischman, and he leaves behind his brother and sister-in-law, Charles "Chuck" and Peg Fleischman; brother-in-law, Greg Fridinger (Karen); three nephews, Keith Fleischman, John Fleischman, and Jon Fridinger; three nieces, Kelly Fridinger, Sara Fridinger, and Maggie Karpauskas; and many extended family members.
Contributions in Prof. Fleischman's memory may be made to the Orange and Blue Club at Gettysburg College, Box 423, Gettysburg, PA 17325 or to William R. Fleischman Internship Fund in the Journalism Program at the University of Delaware.  Please send contributions to: University of Delaware, Gifts Processing, 83 East Main St., 3rd Fl., Newark, DE 19716.  Make checks payable to: "University of Delaware" and include on the memo line "in memory of Bill Fleischman."  Gifts can also be made on the University of Delaware's secure website, www.udel.edu/makeagift.
Condolences may be left online.