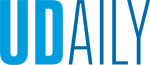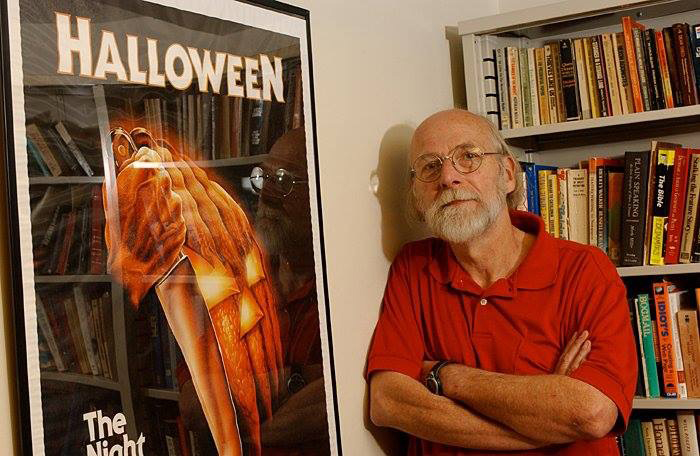 In Memoriam: Harris Ross
Article by UDaily staff April 05, 2018
Longtime journalism and film professor left lasting mark on students and family
Harris Edward Ross, longtime associate professor of journalism and film at the University of Delaware who helped hundreds of UD students find their passion, voice and calling, passed away on Wednesday, March 28. He was 71.
Beloved for his humor, intellect and boundless knowledge of movies, Prof. Ross "loathed being the center of attention" and would have been "deeply embarrassed" by the tributes and accolades that continue to populate his Facebook page, said his wife Kathleen Duke, a former faculty member in the English department. "Fortunately," she added, "[our daughter] Caroline and I find them well-deserved and very comforting."
As do his former students. Prof. Ross was "one of the most singularly charming, kind, open, brilliant and laugh-out-loud funny people," wrote one. "I know everyone who ever had him loved and admired and respected him, but he really felt like MY teacher, MY mentor, and afterwards, my friend," wrote another.
There was this: "He was encouraging but never hesitated to point out the many, many mistakes I made. And he was always available to give advice (except Wednesdays at 9 because that's when Buffy was on.)"
And this: "When they carve the Mount Rushmore of UD Journalism, Harris will be there forever…"
Alumni spent a portion of their weekend watching and quoting movies in his honor—Suspiria, The Incredible Shrinking Man, possibly even The Fly.
"Were I stranded on a desert island with a DVD player, a large projection TV, a popcorn popper and a comfortable recliner, the one horror film I would hope to have with me is The Fly (1986)," Prof. Ross once wrote in an article for UD's Messenger. "Director David Cronenberg took the premise from a lame 1950s sci-fi movie—a scientist's DNA is mixed with a house fly's when an experiment goes awry—and fashioned a deeply disturbing and deeply moving love story. The best description of The Fly is from critic Molly Haskell. This film, she wrote, follows the story arc of all tragic love stories: One partner changes, but the other doesn't."
Prof. Ross likely never witnessed such tragedy. His marriage to Duke was "right out of storybooks, a closeness that was extraordinary," said one of his closest friends, Cruce Stark, retired professor of English.
Caring was simply a part of who he was, for all who were fortunate enough to know him. Students changed majors just to continue taking his classes. In course evaluations, they wrote of how his teaching changed their lives. He won them over with "his gentle way of enforcing high standards, self-deprecating humor and ever-increasing enthusiasm," added friend and fellow faculty member Thomas Leitch.
About seven years ago, Prof. Ross learned he had esophageal cancer. "The diagnosis was a death sentence, and it did take him out of the classroom," said Leitch.
"But only for the last two months of the spring semester," added Duke. "He was back that fall, even though he was still undergoing very rigorous chemo/radiation until his birthday in November. He was as devoted to his students and his subject as if he had been a lifelong monastic."
Born and raised in Crossett, Arkansas, Prof. Ross attended the University of Arkansas-Fayetteville thinking he would pursue medical school; instead, he earned his bachelor's, master's and doctoral degrees in English. As a graduate student, he wrote weekly film reviews for his campus paper and other publications. With the financial backing of his own mentor, Prof. Ben Kimpel, he spearheaded a Film Arts Society that would become the most successful student-run organization of the Arkansas Student Union.
Prof. Ross began his teaching career at Lamar University in Texas and Spring Hill College in Alabama before coming to the University of Delaware in 1984. He decided to become a college professor when a friend asked if he would be interested in a teaching job. Since he had no other plans and "no skills except for the ability to analyze books and films," he accepted the offer.
In 2003, he received UD's Excellence in Teaching Award. "No matter how many times I've taught a certain course," he said, "every time I teach it, it feels like the first."
During his last decade at UD, he and Duke led numerous study abroad programs in Australia, New Zealand, the United Kingdom and Ireland, engaging students from colleges and majors across the University in learning and laughter.
His impact was indelible. "When I changed my major to English and chose journalism as my concentration, I was deeply engrossed in becoming the best writer I could," a former student of his wrote on Facebook. "This man was my guiding light and my inspiration for just that. I will never forget the advice he gave me and the words he molded me with when I was just beginning my journey: 'You will do important work in this world... I have no doubt.'"
Prof. Ross was a moral compass for young journalists, mentoring them in the art of reporting, the importance of storytelling and the quest for truth.
He had "emotional integrity," said Stark. "He seemed all of a piece. You could trust his reactions."
In 2014, Prof. Ross retired from UD, after 30 years of teaching. Last April, he and Duke relocated from Newark to Connecticut. In November, they moved to Washington state to "live among the evergreens and flannel shirts," and to be closer to daughter Caroline, son-in-law Dave, granddaughters Stella and Lucy, and granddog Sadie the Beagle.
"He was an amazing teacher, the perfect father and grandfather, and one of the funniest and kindest people I will ever know," Caroline wrote to the Facebook community in announcing his passing. "I am beyond lucky to have parents who had an epic love story, and my mother and I will miss him more than words can say."
A celebration of Prof. Ross' life will be held during Alumni Weekend, from 1-2:30 p.m., Sunday, June 3, in Memorial Hall, with a less formal gathering off campus to follow.