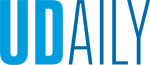 Finding the silver lining
Article by Nikki Laws Photos courtesy of Grant Mobley June 02, 2020
UD student reflects on lessons learned from an abbreviated semester abroad
When Grant Mobley boarded a packed plane home from Ireland in March, he felt an overwhelming sense of dejá vu.
The University of Delaware student had just journeyed across the same ocean eight weeks earlier to spend spring semester at the University of Limerick (UL), UD's study abroad host institution.
Mobley, an economics major and UD World Scholar, had big plans for his second semester abroad. Besides a full schedule of courses, he had joined the UL International Society, become a member of the tag rugby team and received approval to work with a local organization that serves children with autism. On weekends, he traveled throughout Ireland, stopping at Blarney Castle, Cork, Dublin and Galway along the way.
"During my first semester abroad in Madrid, I visited a lot of different places, but I didn't explore Spain like I should have. This time, I wanted to get to know as many parts of Ireland as I could," said Mobley, who will be a senior in the fall of 2020. "I also knew that I would travel with a small group of UD students, and this gave me the opportunity to really put myself out there. I was prepared to get to know my host community well and I followed through on my goals."
But on March 12, everything came to an abrupt halt. In response to the coronavirus (COVID-19) pandemic, Ireland's prime minister announced the closure of all schools and universities. UD officially canceled its study abroad program and recalled students home.
As his Irish friends departed for their nearby residences, Mobley and his peers said their goodbyes, hastily packed their suitcases and arranged travel back to the United States. "We all had a feeling that something might happen, understanding how the pandemic was playing out everywhere else, but I was disappointed at first," Mobley said. "I felt like I had just found my way."
Mobley's arrival home ushered in an entirely new period of adjustment — to U.S. culture, to remote coursework and to quarantine.
"At first, it was tough," he said. "I immediately transitioned from traveling the world to self-isolation. School continued for us online,  and we were expected to fully participate in classes scheduled during the day in Ireland. Because of the time difference, assignments were often due at strange times. I had to plan and submit them earlier."
Mobley, who has kept in contact with friends from the program, said that their experiences this semester transcend national borders. "A common feeling among everyone I have remained in contact with is disappointment that the semester didn't go as planned, but optimism for the future and appreciation for all the memories we were fortunate enough to create in the short time we had together."
The silver lining? Mobley said that he is more confident than ever in his ability to adapt to new environments and challenging situations.
"When I decided to come to the University of Delaware, my parents convinced me to join the World Scholars Program. They said I always lived in this box," Mobley said. "They told me that, at some point, I would have to break out of my comfort zone and that World Scholars was one of the best ways to do that. It has turned out to be one of the best decisions I've ever made."
According to Mobley, above all else, travel has taught him the art of flexibility. "Studying abroad, you learn that things often don't go as planned," he said. "If you remain calm and you reset, you can always get around any obstacle in your way. Nothing is insurmountable."
Mobley is one of 94 UD students recalled from their spring study abroad programs due to COVID-19. Based upon raised travel advisories from the Centers for Disease Control and Prevention (CDC), the Institute for Global Studies (IGS) has also made the difficult decision to cancel all summer and fall 2020 UD Study Abroad Programs.
"Don't stop dreaming," IGS Interim Director Lisa Chieffo said, referring to UD students interested in traveling abroad. "Although the future of international travel is uncertain for the time being, the need for global understanding and cross-cultural competence is arguably greater than ever before. The world will open up again eventually, and when it's safe to do so we will be ready to facilitate opportunities for students' global learning and discovery."
Students are invited to begin mapping out their next adventure by visiting the IGS website. To learn more about the University's response to COVID-19, visit www.udel.edu/coronavirus.
About the Institute for Global Studies
The Institute for Global Studies (IGS) inspires and facilitates the pursuit of global understanding by developing innovative and inclusive programs of study, opportunities for experiential learning and strategic partnerships.
Perhaps best known for leading the nation's first study abroad program, IGS is also home to the first-of-its-kind UD World Scholars Program and the Delaware Diplomats Scholarship Program. IGS supports student success through advising for prestigious awards, including Fulbright, Boren, Gilman and Critical Language Scholarships, as well as sponsorship of the International House (iHouse) Living Learning Community.
The Institute annually administers internationally-recognized State Department public diplomacy programs, bringing more than 75 young leaders from around the world to UD's Newark campus.
IGS provides faculty funding for research and collaboration abroad, manages the University's global partnerships and agreements process and sponsors signature events, such as UD Global Month and the Spring Fulbright Lecture Series.