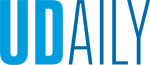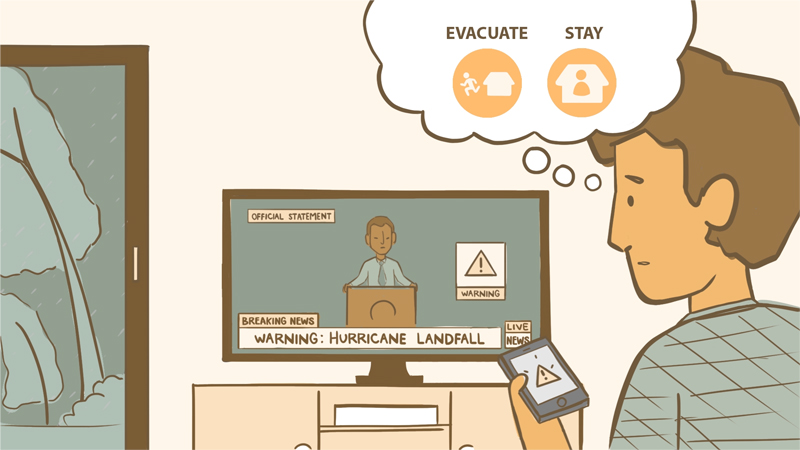 Disaster science reaches out
Article by Ann Manser Photo and illustrations courtesy of Disaster Research Center June 10, 2020
Students provide accessible research for emergency professionals
If you're conducting scholarly research in disaster science, you can expect to spend weeks or months reading the related studies others have published and analyzing their significance to your own work.
On the other hand, if you're an emergency official in a small town that could be in the path of an oncoming hurricane, you probably don't have time to pore over research journals to help you prepare — especially during this Atlantic hurricane season, which began June 1 amid the global coronavirus (COVID-19) pandemic.
That's where the University of Delaware's Disaster Research Center (DRC) comes in.
Already recognized as the nation's oldest research center dedicated to the social science aspects of disaster, the DRC has added a new public outreach service in which graduate students compile high-quality research on a variety of topics and summarize it in ways that are clear and easy to understand.
Called DRC It! ("If you don't know it, DRC It!"), the website is designed to assist emergency management professionals and the public as they make plans to respond to and recover from disasters.
"There are a lot of emergency managers who do follow the research, but with everything they're handling, their time is stretched thin," said Logan Gerber-Chavez, a graduate research assistant in the DRC and a doctoral student in disaster science and management. "We see this as a way to make their jobs a little easier."
Gerber-Chavez and Aimee Mankins, also a DRC graduate research assistant and a master's degree student, spent months reading and summarizing hundreds of research papers and developing the online presentation of their findings. The first two topics focus on evacuations during hurricanes and on business recovery after disasters such as fires or floods. They expect to post new topics every several months.
"We've reached out to emergency management professionals to get their input on what is most useful to them," Mankins said. "We're trying to create a bridge between practice and scholarship, and we want this information to be accessible to everyone, especially to people in decision-making positions."
The first topic was selected because of wide interest in how communities can best respond to the threat of hurricanes. The DRC fields questions every year during the season about when to encourage or order evacuations, the most effective ways to get the word out about an approaching storm and how residents decide whether and when to leave their homes.
"DRC has always been engaged with our partners in the emergency management community, and we want cutting-edge science to inform practices," said Joseph Trainor, associate professor of public policy and administration and a core faculty member in the center. "The idea for an initiative like this came from many years of hearing that research ideas were useful but were not always accessible for a number of reasons. We wanted to be part of the solution to that problem."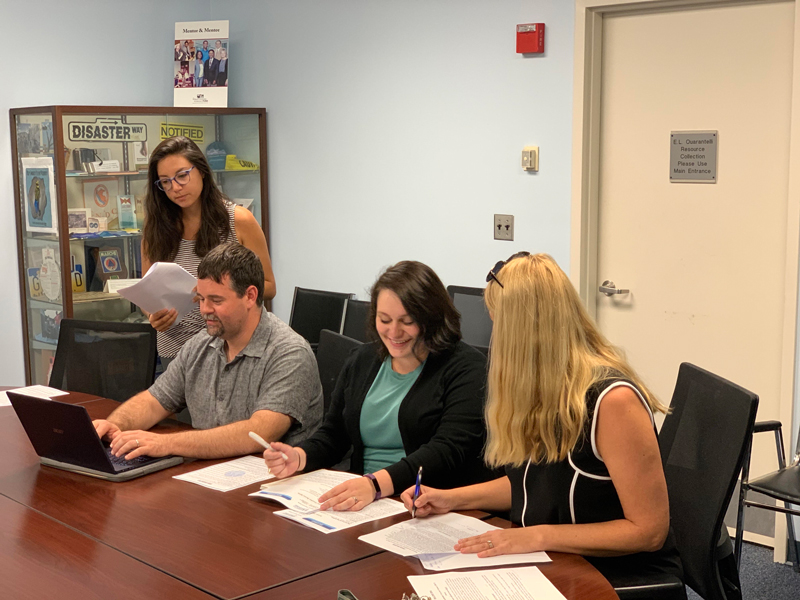 In the short time since the project has been available online, emergency management professionals across the country have offered "extremely positive feedback," said DRC Director Tricia Wachtendorf, who is also professor of sociology, women and gender studies, and public policy and administration.
"Community engagement is so important to us at DRC, and to UD more broadly," she said. "DRC It! is an excellent example of how our students can develop work that is scientifically grounded but meets the audience where they are, with an appreciation of the time commitments practitioners are under." 
The new outreach project has significant benefits for the students involved as well, as they not only develop their research skills but also get real-world practice in communicating information and best practices to professionals and the public.
"We're doing our best to write in a style that's different from an academic journal," Mankins said. "We've really learned a lot about how to communicate and how to collaborate with partners."
A group of graduate students — Mankins, Gerber-Chavez and disaster science management students Connor Dacey and Karen Montes-Berrios — started thinking about the project more than two years ago, brainstorming topics and planning the research and presentation process.
For the hurricane evacuation topic, Mankins and Gerber-Chavez first used the DRC's extensive library — physical and electronic — to begin collecting all published studies that might be relevant. Then, they read, reread (several times) and categorized the various reports in preparation for writing summaries.
Each topic offers readers the chance to read one or more studies in detail or merely skim the key findings. The students also worked with an animator and wrote the scripts to create illustrated videos for each topic, a tool that managers might use for general community outreach or other non-professional communications.
"I've learned so much in this process, including how to read the research more critically," Gerber-Chavez said. "You learn these skills in grad school, of course, but this project was sort of a fast-track way to develop them."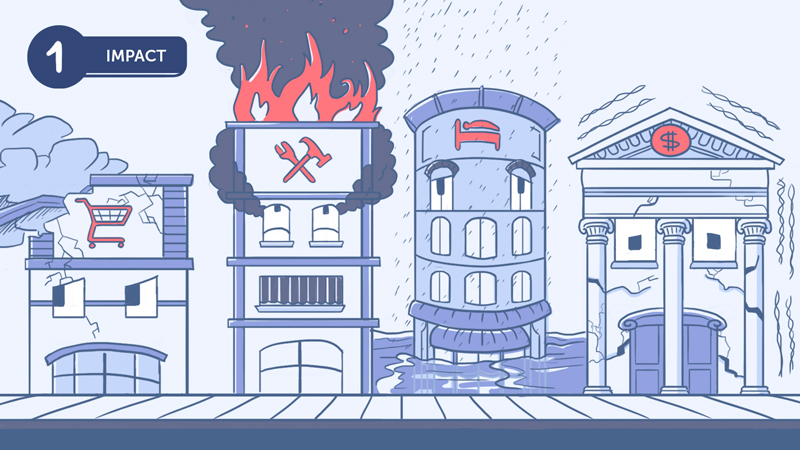 The second topic, now posted, focuses on how businesses recover from disasters. The research on business recovery hasn't yet incorporated the fallout of the COVID-19 crisis, according to Wachtendorf.
"There will be much to learn in the coming year on how that recovery is similar or different from disasters caused by hurricanes or earthquakes," she said. "Still, we know that some businesses will have thrived, some who were struggling prior will not be able to recover, and not all forms of insurance will be able to help businesses through the crisis. There are already some commonalities readily apparent." 
To see the research summaries and other information on DRC It!, visit this website.