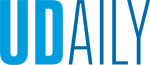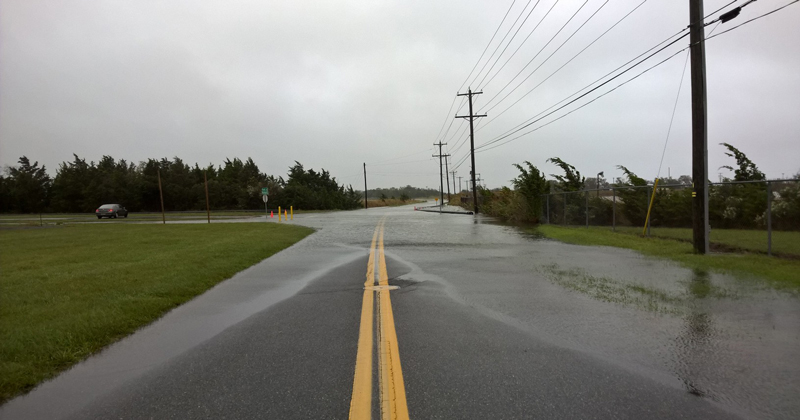 Coastal Observer App
Article by Jon Hynson Photo by CEOE Communications June 05, 2020
UD and Delaware Sea Grant create app to document current and increasing impacts of weather
Much to the ire of many Delawareans, the flooding of roads and properties has become increasingly common in low-lying areas throughout the state. With hurricane season starting June 1, we are entering the time of year when coastal storms become more of a concern, first with tropical storms and later on with nor'easters.
Delaware has the lowest mean elevation of any state, making certain areas susceptible to flooding. The Mid-Atlantic is also experiencing sea level rise at twice the international average. As the Earth's average temperatures increase, seawater expands and glaciers continue to melt, scientists say waters could rise by up to five feet by 2100, which has severe implications for Delaware's infrastructure. At the same time, climate change is also leading to intensifying coastal storms, which can bring not only flooding but also high winds and storm surge.
To help Delawareans adequately discuss and document these rising sea levels and flood-prone areas, the Delaware Resilience Awareness Project (DelRAP) has created the Coastal Observer app, available on Android and Apple products. DelRAP is a project of the Coastal Resilience Design Studio, created by the University of Delaware and Delaware Sea Grant.
The Coastal Observer app was recently featured in Delaware Sea Grant's 15-second science video series.
Edward Lewandowski, a Delaware Sea Grant marine advisory service agent, is one of the principal investigators for DelRAP, and he said that the goal of DelRAP is to provide a platform for concerned citizens to publicly share their observations and perceived threats to their communities from sea level rise and storms.
"This information can help to serve as supportive documentation of issues such as flooding, drought, and impacts on water quality that will further supplement the real-time and situational observations currently taking place in the science community within and around Delaware," said Lewandowski.
Jules Bruck, director of UD's Landscape Architecture program and another one of the app's creators, said the unique aspect of the Coastal Observer app is that it allows citizens to engage closely with each other and with scientists. Users are able to drop pins on a map and post real-time pictures of those areas. Scientists are then able to look at that data and make a variety of different observations based on what people are posting.
Bruck said that she and her fellow researchers were conducting environmental workshops with Delawareans and finding that the majority of those attending were unwilling to engage with scientists or each other about the issue of water levels rising and how it may affect them. This was the main inspiration for creating the app.
"What we came to realize is people's livelihoods and the equity of their homes are being slowly jeopardized, and we saw how climate change is affecting them," said Bruck. "No one wants to go on record saying 'I'm having issues in my community' because they don't want to put a bad light on their community. They are worried about things like not being able to sell their houses in the future."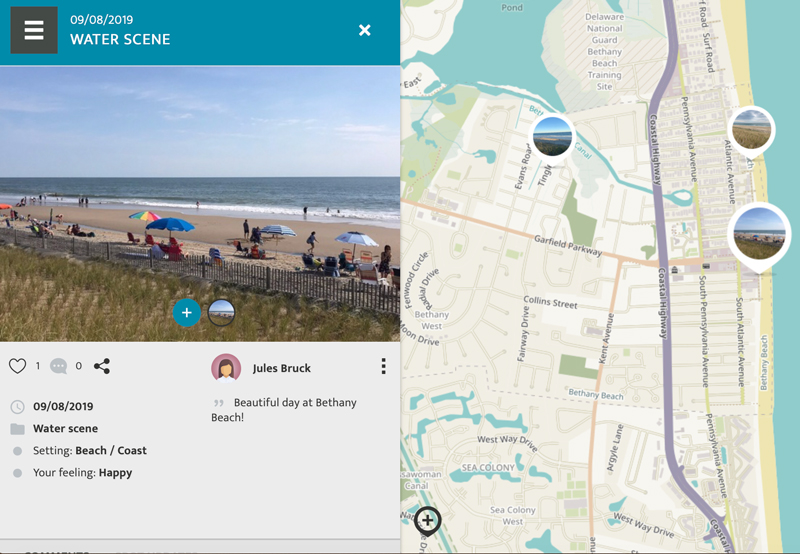 Coastal Observer was launched at the end of August 2019 and since that time, the app has been growing steadily with hundreds of users posting throughout Delaware and even from surrounding states.
Lewandowski said that they are hoping to see an increase in app use in the near future.
"We are hoping to see the app use grow and see the resultant data becoming invaluable for a holistic understanding of Delaware's past, present and future in a changing coastal environment," said Lewandowski.
Anna Wik, assistant professor of landscape architecture in UD's College of Agriculture and Natural Resources, said that an app like this is important for the state of Delaware as it can help the professors engage with the environment in new ways.
"Every municipality in the state of Delaware is considered coastal and impacted by intensifying storms. If we can document this and understand emotional responses we will be better equipped to make positive changes in the future," said Wik.
Coastal Observer is intended to collect data on a few different areas. The first area tracks basic environmental observations by sharing how the current setting impacts people's mood. For example, if someone finds their neighborhood roads flooded, that may cause people to be upset.
Researchers also use the app for weather observations, documenting water levels in certain areas, and they encourage people to look for changes in water quality to document how the environment is impacted by human practices.
Those behind Coastal Observer know that global water levels are on the rise and that Delaware, due to its low elevation, will be disproportionately affected. Bruck says the whole point of Coastal Observer is to shine a light on this growing problem by encouraging citizens to be more active in monitoring weather and water locally, which will help researchers build a pathway for a sustainable future.
"It's hard to gauge how people feel about this because all you hear is the media, which isn't a diverse perspective," said Bruck. "I think what we're going to find is that there are a lot of people who are starting to see changes."
Researchers involved in the creation of the Coastal Observer app include Greg Shelnutt, chair of UD's Department of Art and Design; Jon Cox, assistant professor in the Department of Art and Design; Anna Wik, assistant professor of Landscape Architecture; Jennifer Volk, Kent County Cooperative Extension Director; Christina Callahan, Associate Director of the Delaware Environmental Monitoring and Analysis Center; and others.
DelRAP is looking to continue the app support with collaboration with the Delaware Sea Grant, the Delaware Resilient and Sustainable Communities League (RASCL), Project WiCCED (Water in the Changing Coastal Environment of Delaware), and many other research and outreach initiatives that are working throughout the State of Delaware.
The primary source of funding for the app came from a grant through the UD Center for Food Systems and Sustainability.