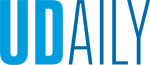 A passion for the past
Article by Diane Stopyra Photos by Evan Krape July 28, 2020
Aaron Rubin is designing an interactive tour of the Delaware History Museum
Often, before Aaron Rubin sits down to read a book about history, he will select and download a movie score that best matches the content. Whether the words are thrilling, suspenseful or just a little bit dry, he said, saying them aloud while the music plays helps him stay engaged — it feels like he's narrating a film.
"You can really ham it up in front of friends," Rubin said with a laugh. "This is something that's helped me pay attention and do what I need to do for class."
A rising Honors senior and Honors degree candidate at the University of Delaware, Rubin is majoring in history education, which means he'll one day have an opportunity to incorporate his strategies when imparting an appreciation for the past to a new generation. This summer, you could say he's getting a headstart. As an Inspiration and Education Intern with the Delaware History Museum in Wilmington, Rubin is creating a tour of the space, formerly a Woolworth's department store, geared toward fifth-grade students.
"In order for this tour to be appealing, it needs to be hands-on," said Rebecca Fay, director of education for the museum. "The idea is to create opportunities for students to delve in and interact with history, as opposed to having a tour guide stand there and talk at them, which isn't fun for anyone. Aaron is invested in this goal, and he's taken it on as his own."
Rubin's fascination with history began as a child — he got hooked on a video game series called Sid Meier's Civilization, in which players build a virtual empire and guide its people from prehistoric times to the present and future. When most kids his age were playing Hide and Seek, he was busy leading Sumerians into the Atomic Age.
At 16, Rubin became the youngest member — by more than two decades — of the Hut Brigade, a volunteer group of mostly retired engineers. Participants met every other Saturday in Pennsylvania's Valley Forge National Historic Park, site of the Continental Army's most pivotal winter encampment during the Revolutionary War. Fueled by "bagels and sarcasm," Rubin said, brigade members repaired replicas of cabins built by George Washington's troops, and they educated visitors to the park about the thousands of men who braved dysentery, typhoid and starvation on these grounds. For Rubin, it was a window into the career — and thrill — of teaching history.
"I really enjoyed all these conversations with passersby," he said. "It was a great opportunity to connect with people from very different worlds."
Fast forward to college, and Rubin found a community of like-minded peers in the History Club at UD — he serves as vice president. He also became a judge at the Delaware state level for National History Day, a country-wide competition in which middle and high school students present on historical topics by building dioramas, designing websites or performing original plays. Most recently, Rubin discovered UD's E. Lyman Stewart Internship program.
Through an endowment, the University partners with local cultural institutions in order to offer paid work experience to Blue Hens studying within the History Department. This year, Rubin was selected along with Alan Parkes, a doctoral candidate at UD, to work on the Delaware History Museum tour.
This project, according to Fay, will link the museum's two current exhibits. The first is Discover Delaware, a history of the state by theme — think immigration, agriculture and Delaware's role on the national stage. The second exhibit, Journey to Freedom, catalogues the state's Black history. While COVID-19 has prevented Rubin from interacting with the exhibits in person, he has been studying them through photographs and via Zoom. His plans for bringing them to life include designating certain materials as touch-friendly, like hats worn by soldiers in the Civil War. Perhaps not surprisingly, given his movie-score hobby, Rubin is also developing audio components in which voice actors will bring old letters and documents to life.
One of the challenges will be relaying the history of slavery in the First State. How does one convey the implications and complexity of this topic in a way that's accessible for an elementary school audience, without sacrificing substance? While Rubin said he's still working through this puzzle, he knows one thing is certain — he is committed to highlighting the agency, and humanity, of his subjects. One simple strategy he's internalized since enrolling at UD? Avoid the passive voice, which obfuscates the role of the oppressed and the oppressor. It is the difference between: "The slaves were freed" and "The slaves fought for their freedom."
"You're choosing how to frame the narrative," Rubin said. "I try to never lose sight of that or take it for granted."
This framing is an important task when you consider that the past, in many ways, is ever-present.
"History is the best tool we have for understanding how we've gotten to a certain point," Rubin said, citing the national conversation around racism as an example. Without first delving into the historic, institutional dimensions of discrimination, it's impossible to meaningfully navigate the current moment. "Studying this subject provides that awareness, and it can also provide motivation. If one feels indifferent to things going on around them, it can be a source of inspiration to do better."
In this sense, you could argue any hypothetical soundtrack to history should be a hopeful, uplifting one.
"You learn that people have always confronted and gotten themselves through absolutely massive challenges and changes across the country," Rubin said. "No matter what they encounter, people always endeavor."