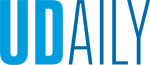 A UN-ique UN-show
Article by Diana Milburn Illustration by Don Shenkle with contributing art by Amy Hicks, Colette Gaiter and Greg Shelnutt July 29, 2020
Art and Design students meet pandemic challenges to showcase their work
In a normal year, every student in the University of Delaware's Department of Art and Design would have been working day and night in the campus studios and labs during the long month of May. Together, they would have bonded with their fellow students, stressing about the spaces, progress and deadlines of their final project installations.
Then came the spring of 2020.
This year, because of the inability to show their work in public gallery spaces during the COVID pandemic, their final projects took a sharp turn into the unknown. Together, they made new choices about how to make and show their work.
First, the 2020 annual undergraduate juried exhibition titled "dot, dot, dot…" was posted image by image over eight days on Facebook and Instagram, with the awards posted on the final day.
Then, the seniors in the Visual Communications Program published their annual lookbook, "The Show 2020," to the digital distributer platform Issuu, pivoting from their traditional paper publishing to a digital format that makes their work available on every digital channel, format and device.
And instead of offering up their finest personal work to date in their public gallery spaces, the graduating Bachelor of Fine Arts (BFA) and Master of Fine Arts (MFA) students and their faculty advisers, Associate Department Chair Amy Hicks and Graduate Director Lance Winn, decided to question and resist the push to virtual exhibitions as a solution.
"So, while students have been forced, in these extraordinary circumstances, to have their thesis show online, and while we appreciate and are so impressed by their flexibility, creativity and ability to adapt, we have also asked them to use this as a time to reflect on their practice, and to also resist," the advisers said. "To resist the idea that, while everything can be posted online, not everything should be experienced on a screen."
The graduating artists used video to talk back, using a conceptual approach and describing why it is virtually impossible to really see and understand their work from a screen.
Their final say at UD is documented in "The UN-show: University of Delaware MFA and BFA Students Respond to 79 Days in Quarantine," which streamed on ACRE TV throughout June. ACRE TV is an artist-made live streaming television network that features live and recorded video, performances, durational works and experimental broadcasts.
Coinciding with what would have been a public celebration of completion, "The UN-show" attempted to fill a void where a physical thesis show once stood. The videos were made by a diverse group who create and think with materials and concepts that vary widely.
Only four of the students in this un-show consider themselves artists who use video as their primary medium. The students, who choose to work with wood, metal, fabric, clay, paint, ink on paper, charcoal, chemical and digital photography, found materials and digital illustration, were asked to pick up a camera or cell phone, or use the zoom camera, to document how they are making while sheltering in place.
They were asked to describe why it is virtually impossible to really see and understand their work from a screen. Each of them responded in a unique way.
Deanna Moreno, whose medium is fabric, describes why her work does not translate to a screen: "My work is about making the world bigger, brighter, more beautiful. … In the world, everyday life is getting smaller, darker, uglier. ... It negates my art as well. … I feel less like a real artist."
For sculptor and printmaker Sebastian Velasquez, "Being forever known as the 'Class of COVID-19' is disappointing, to say the least. It's invalidating and feels unresolved. … We didn't work four years to not get a show."
Sculptor John Harrigan acknowledged that working without the tools and space of the studio taught him to be "more resilient and resourceful."
Though his work can be experienced virtually, graphic artist Rong Sun found working at home alone frustrating and stressful, calling the semester "one of the hardest times of my life."
Sierra Bacon, whose primary medium is video, initially found herself at home with a connected workstation barely capable of her online assignments as she struggled to complete the semester while sharing with her siblings. Faculty members helped her obtain the capacity to complete the semester and participate in "The UN-show."
Bacon was thrilled to hear that she was the winner of the 2020 Lynn Sharp Award, but disappointed that her work could not be publicly exhibited at the Delaware Contemporary, an art space, in Wilmington during May.
"There is no reason to pretend things are normal," the artists said in a collective statement. "We are not even sure we ever knew what normal was, but now, things are most definitely not what they were this time last year. For that reason, we decided to accept the fact that we would not be able to hold a public exhibition of our work in a gallery, respond to learning from home during a pandemic and celebrate our accomplishments."