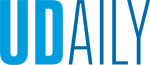 Riding high
Article by Ann Manser Photos by Evan Krape January 10, 2020
UD student equestrian pursues her dreams of Olympic competition
University of Delaware student and Olympic hopeful Alexandra Tett has a special bond with her athletic competition partner, an 11-year-old nicknamed "Denzel."
"I trust my life to him every day," she said.
She's not exaggerating.
Denzel, officially named Hawk's Cay, is a 1,300-pound horse that Tett rides in competition for the sport known as eventing, a kind of equestrian triathlon sometimes called the ultimate test of horse and rider.
In the cross-country portion of their sport, the two race at full speed across uneven terrain, soaring over fences and hurtling through water and other natural obstacles in competitions around the U.S. and abroad. It's the most physically challenging of the three phases of eventing, and it's the one Tett loves the most.
"In cross country, you're going as fast as you can, which is really great for an adrenaline junkie like me," she said.
"But I'm passionate about everything in eventing because all the skills you use are important, and they have a practical purpose. In Europe, they call it 'military riding' because it trains horses and riders for the skills needed in the military."
Eventing encompasses dressage, in which a rider guides a horse through a series of exact, almost artistic, movements; cross country; and show jumping, where the horse must clear a sequence of fences. Each part of the competition showcases the horse and rider partnership, Tett said, and emphasizes different aspects of skills in precision, stamina and agility.
Tett grew up in California, where she began riding at age 4 and eventing at 10. "I got serious about the sport when I was 10," she said. "Before that, I was just learning the ropes."
She trained with a coach and competed in California until she was 16, when a broken arm forced her off the team before the Pan Am Games, a major international competition for young equestrians.
Disappointed but undeterred, she was invited to spend her senior year of high school in Cochranville, Pennsylvania, as a "working student" with top-level eventing rider and trainer Matt Brown. Her parents OK'd the move, and the experience of working with Brown in that kind of intensive internship was invaluable, she said.
"He was part of the U.S. Olympic team training, so I was able to benefit from that," said Tett, who finished high school via online coursework. "You really get inside information about what is involved in this level of training, and you learn and live it every day from 6 a.m. to 8 p.m."
When her year with Brown ended, she continued to train in Chester County, Pennsylvania, and realized she could commute from there to UD. She enrolled with an interest in public relations and is now a junior in the Department of Communication.
Being a full-time student and a dedicated athlete makes life hectic, she said, crediting her online high school work and supportive University faculty and staff with helping her develop time-management skills. She lives and takes most of her classes on campus, with occasional online courses in winter and summer, and makes the 40-minute drive to train with Hawk's Cay at Blue Hill Farm near Unionville nearly every day.
UD's Winter Session schedule allows her to join other eventers for intensive training during January, when athletes and their horses typically move to facilities in Florida or South Carolina for the month. After that, the season begins, with monthly competitions held through November.
"It's like having two separate lives as a student and an athlete, because each thing is so time consuming, but I've made it work so far," Tett said. "There's a lot of sacrifices involved, but I want a degree. I have a passion for riding, but I have a passion for [a career in public relations], too."
Although Tett isn't looking at a future as a professional rider—the odds of financial success are just too long, she said—she doesn't plan to give up riding and competing anytime soon. She envisions having a career in public relations while continuing to work hard to keep her Olympic hopes alive.
Internationally ranked in eventing, she just barely missed accruing enough points in 2019 to qualify for the 2020 Olympics. Her competitions were limited when her horse sustained a temporary injury—"frustrating, but it happens," she said.
As an international competitor, Tett now represents Zimbabwe, her father's home country. She's a U.S. citizen but was able to also qualify for a Zimbabwean passport because of his background, and she recently completed the paperwork required to ride for that country in Olympic competition.
"I'm proud to represent Zimbabwe," she said. "My dad is very proud of his heritage."
Her parents are proud of her as well, she said, adding that they can watch her ride "without cringing" at the risk of injury. Her father often records her competitions and can be heard on many of the videos yelling encouragement from behind the camera.
Tett is looking ahead to some major international competitions in the next few years. And then?
"Paris 2024 is next," she said of those Summer Olympic Games. "I'll be more mature then and have a better plan, better control of my nerves. I'm very positive about my chances. And even at 24, I'll be one of the youngest in the field."
Graduation from UD and a job in public relations are also on the horizon.
"I'm determined to make all the parts of my life fit together," she said. "Eventually!"