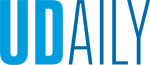 Celebrating the new with neoFest
Article by Lauren Kelly February 28, 2020
An event featuring startups and novel technologies
The inaugural neoFest event will bring together people and organizations who seek to create the conditions for a thriving culture of innovation and entrepreneurship. The day will feature opportunities to learn, connect, influence, engage and celebrate. neoFest is scheduled for Thursday, May 7, from 11 a.m. to 10 p.m. at the Chase Center on the Riverfront in Wilmington, Delaware.
The University of Delaware community can use the promo code Horn@neo20 for 25% off already reduced early bird prices:
- Student admission tickets $19
- General admission tickets $99

Visit www.neofest.org for full event details, including the schedule and information on neoFest's major components, including: the Startup 302 early stage funding competition, 3rd Annual Entrepreneurial Summit, Innovation Showcase, "Ask an Innovator" Sessions, Investor Connect, Awards Celebration and more.
neoFest is powered by the collaboration of more than a dozen organizations, including: the DE Prosperity Partnership, DE Innovation Space, DE Sustainable Chemistry Alliance, NCCCC Emerging Enterprise Center, Millennial Summit, DE Small Business Development Center, Tech Forum and University of Delaware Horn Entrepreneurship.
For further information, please visit: http://www.neofest.org