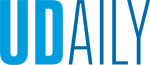 Dreaming of a green Christmas
Article by Diane Stopyra Photos by David Sell December 11, 2020
UD agriculture experts share strategies for buying and disposing of a sustainable Christmas tree
When it comes to Christmas tree shopping, there is a lot to think about — and not just which kind smells the best (balsam fir), which kind offers excellent needle retention (Scotch pine) or which kind the family dog is least likely to, ahem, mark (a toss up).
If you want to land on Santa's nice list, it is equally important to consider which trees are the most sustainable.
For everything the eco-minded elf needs to know, UDaily spoke with on-campus conifer experts at the University of Delaware. Follow these guidelines to spruce up (zing!) your Christmas conservation game.
Buying fake? Study up
A quick iInternet search might leave you convinced: Only Ebenezer Scrooge or the Grinch himself would stoop so low as to buy a faux tree. According to The New York Times, a synthetic iteration represents three times the carbon emissions of an authentic Christmas tree. Even NASA has weighed in on the side of keeping it real.
But the majority of Christmas trees purchased in America are the fake variety. Some people have allergies to natural needles. For others, embracing the artifice is simply tradition, as much a part of the Christmas season as making fruit cake or hiding the eggnog from Great Uncle Barry.
So how can a green-conscious consumer minimize impact?
"We recommend doing your research," said Carrie Murphy, an agent with UD's Cooperative Extension.
According to the U.S. Commerce Department, 85% of fake trees in America are imported from China, and unless that overseas trek is happening via flying reindeer, this transport equates to a great deal of carbon emissions. If you can, stick to a domestic model, like the ones featured in this Architectural Digest story. Or do as The Carbon Trust recommends and buy secondhand from a charity shop.
Most fake conifers are made of dreaded plastic and metal, items which will not degrade in a landfill. But other, more planet-friendly options are starting to, ahem, crop up. Look for versions made of silk or wood — or be inventive and create your own tree out of stacked paperbacks, illuminated ladders, even glass bottles.
If you are set on purchasing a more traditional artificial option, the most important thing is to commit for the long haul. A study conducted by the American Christmas Tree Association concluded you need to reuse a typical fake tree for at least five years before disposal to offset its carbon impact, although other research puts this number closer to 20 years. In other words, a fiberoptic model may catch your eye this year, or perhaps you feel drawn to something in the bubble-gum pink family. But ask yourself: Is this what you envision next to your mantle next year? Next decade? If not, you may want to reconsider.
"Buy something that fits your personality," said Tracy Wootten, an agent with UD's Cooperative Extension. "That way you won't be tempted to get rid of it as fads come and go."
And when you do upgrade? Rather than trashing your tree, consider donating to a shelter or other nonprofit in need.
Don't be afraid to chop
From an environmental perspective, cutting down trees does not typically connote cheer and merriment. But the Christmas tree industry does not equal deforestation. Supporting holiday tree farms means helping preserve open spaces that might otherwise be turned into strip malls and condominiums. And you can feel good that, before it was cut down, your real tree spent 10-12 years sequestering carbon from the air, providing habitat for wildlife and protecting the local water supply.
Still, if you simply cannot stomach the thought of an eastern white pine or Colorado blue spruce getting the axe, one option is buying or even renting a potted tree that can be replanted in the backyard once the season is over.
Just be warned: This is not an easy task. Keeping your tree alive in an arid home environment will require vigilant monitoring of air temperature, humidity level, soil type and light exposure. Not exactly the makings of a Hallmark holiday.
"If you get too dry in the house, you'll lose a lot of the finer, hairlike feeder roots, and these roots are how your tree takes up 90% of its water," said Wootten, who copped to accidentally killing a Douglas fir she once tried replanting after Christmas. "My aunt — who could not believe her agriculturally-minded niece could let this happen — spray-painted it green."
No worries, the tree was eventually recycled.
Choose your grower, wisely
You have decided to keep it real this season. Now what? How do you determine the most sustainable farm or garden center or Christmas tree lot to shop?
Finding a local spot (that is also growing or sourcing locally) is important, according to UD's experts, and not just because this provides a boost to the local economy. It is also one way to ensure you are not bringing invasive species over state lines (looking at you, spotted lantern flies). For those in Blue Hen territory, the Delaware Christmas Tree Growers Association provides a list of member farms.   
While eco-savvy consumers might hope for an organic purchase, this is a tall order — less than 1% of the more than 33 million live trees sold in America each year claim this label, according to researchers at Oregon State University. But as it turns out, organic can be a problematic term, anyway, according to UD's experts. Acquiring this certification from the Department of Agriculture is too complicated or cost-prohibitive for some smaller operations, even if they meet the standards to qualify.
So how can you be sure you are dealing with a sustainable grower? 
"Don't be afraid to ask questions of an operation," Murphy said. "The educational component is part of the experience." 
Is a farmer raising trees that are native to the area? Is she consulting with a local University's cooperative extension on best practices? Is she utilizing integrated pest management techniques, with pesticides as a last resort? These are all good signs. 
Another giveaway you are on the right track?
"The way I look at it, if a farmer is living on the land they're growing on, they're not going to do unhealthy things," Wootten said.
Once you have found your farm or garden center of choice, one final tip: After selecting your tree, skip the plastic netting many growers provide, meant to keep branches tight and minimize needle drop during transport. Murphy opts instead for an old sheet, which does the same job, minus the environmental impact. 
Decorate mindfully
There is not much sense in doing good work to source a sustainable tree if, once you get it home, you trim the thing with non-biodegradable tinsel — especially when options for natural ornaments abound. Delaware's own Brandywine River Museum of Art offers a yearly sale on angels, critters and other decorations made from acorns, walnut cases and other earth-friendly items.  
If you would rather make your own, Murphy recommends upcycling your old shower loofahs. Made from a gourd in the cucumber family, these dried fruit products are easily strung together with wire to create the face of a Grinch or a holiday wreath. Other options include stringing popcorn, bottle caps, orange peels or dried tubes of pasta into do-it-yourself garland. 
Equally important is to light up your boughs with LED lights, which consume 70% less energy than conventional incandescent strands, according to the U.S. Department of Energy.   
Do not trash your tree
Typically, the dump is a good place for dead things. But dead trees are a different story — they are essential to a functioning ecosystem. Once the last carol has been sung and the last Christmas cookie baked, returning your pine to nature can positively impact nutrient cycling and soil retention. In many cases, a dead tree is an important habitat for wildlife — Wootten said she places her old Christmas trees by a pond in her backyard as shelter for bunny rabbits, while Murphy uses hers for compost.
Some communities, including those in Delaware, ask for Christmas tree donations in order to line their dunes and prevent beach erosion in coastal areas. Agriculture students at William Penn High School in New Castle have requested old trees for feeding their resident goats. Other municipalities offer wood-chipping services that convert trees into mulch for city flower beds.  
If you are not sure how to go about recycling your evergreen — and your town does not offer curbside pickup — call your local chapter of the Boys and Girls Club, which will sometimes take the tree off your hands, in exchange for a small donation.
Still have Christmas-tree related questions? UD's Cooperative Extension offers Master Gardener Helplines, with expert volunteers standing by to answer your every horticulture query. If you need to submit a photo (a puzzling poinsettia problem, perhaps?) consider reaching out to the 24-hour Ask Extension, an online service available all year round. 
You never know — seeking agricultural advice might just become part of a new family holiday ritual. Because no matter how you choose to celebrate the season — real or fake tree, Griswold or Charlie-Brown style — it is always, Wootten said, "all about the tradition."