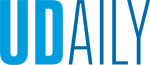 Victory gardens
Article by Michele Walfred Photos by Michele Walfred and courtesy of Barbara Calkins August 20, 2020
UD Cooperative Extension volunteer helps neighbors plant during the coronavirus pandemic
In the early days of the coronavirus (COVID-19) shutdown, Michelle Truitt, of Ocean View, Delaware, looked out onto her large back yard and yearned for a vegetable garden. An elementary school teacher with the Indian River School District, Truitt found herself teaching school from home, as well as striving to keep her four school-aged children healthy, focused, and occupied with new activities. A garden seemed like a perfect project to stave off going stir crazy.
Truitt was not alone. Globally, a common reaction to the coronavirus was a desire for people to resurrect residential Victory Gardens, so named during World War I and II. Then, as today, starting a garden empowered individuals to offset food insecurity and feelings of stress during uncertain times. With strict social distancing in place and bare grocery shelves offering little encouragement, starting a 21st-century COVID-19 victory garden made sense for Truitt.
Her only issue was where and how to begin.
Fortunately, a newly-minted Master Gardener lived right around the corner.
Barbara Calkins, Truitt's neighbor, heard her friend's call and volunteered her husband Chris Dominic to help. Dominic, a 2019 graduate of the University of Delaware Cooperative Extension Master Gardener program, was happy to oblige.
Dominic surveyed Truitt's irrigated back yard and advised a modest and manageable size to start. Employing a technique he observed at a Master Gardener workshop, Dominic and the Truitt family laid down cardboard and newspaper to organically remove the grass. Truitt's children kept a daily watch through the window and alerted their parents if the coverings blew away when spring's windy weather rolled in like a lion.
Once the surface vegetation died back, Dominic easily rototilled four small plots, each measured carefully and nestled between the lawn's irrigation lines.
Although the garden area was small, everyone in the Truitt family had big ideas.
"It was important to listen to what they wanted," Dominic said.
"My husband's request was for tomatoes," Truitt said. "And from the beginning, my children were very involved."
In addition to tomatoes, the family planted squash, string beans, peppers, cantaloupe, and cucumbers. A stand of colorful zinnias provided something for the pollinators and centerpiece for the table.
Their garden project and outdoor classroom delivered fresh veggies for meals and memorable learning experiences for the family.
"Each of my children adopted an area to call their own. My youngest claimed the weeds," Truitt said with a smile. "It is amazing to have Chris as a resource, a master gardener down the street. He is a wealth of knowledge and someone I can go to with silly questions.
"This is a family experience we have really enjoyed. My husband wants to expand next year. It gave us a purpose and something to look forward to during COVID."
For Dominic, becoming a master gardener was a capstone to a lifelong love of gardening. Being called upon to help, fulfills a mission to serve his community.
Dominic earned a degree in agricultural economics from the University of Delaware's College of Agriculture and Natural Resources (CANR) in 1980. Although his formal education did not involve plant science or horticulture, gardening is foundational.
"I started when I was six years old working with my Italian grandfather in his backyard garden. I've always been drawn to it," Dominic said.
While at CANR, Dominic met his future wife Barbara Calkins, a Class of 1979 plant science major.
The "Double Del" couple retired to their 1890s-something American Gothic home in Ocean View in 1992. Dominic and Calkin spent the last 28 years "fixing it up and loving it." Their passion is seen in several gardens that frame their historic home including a large vegetable garden, a patio and container garden, and three beehives. Dominic's most recent project established a showy flower bed in front of the house, laying down newspapers and cardboard for organic weed control and establishing the bed's shape and foundation. Colorful pollinator-friendly flowers frame a UD Fightin' Blue Hen garden flag.
Becoming a volunteer expert representing Delaware Cooperative Extension provided a way to marry his passions with proven research and methods.
"I knew enough to be good, but there were some things about gardening that I knew I was missing out on," Dominic said. "I was right. The program brought in people who could explain what I was doing wrong. I asked thousands and thousands of questions."
Tracy Wootten, Sussex County horticulture Extension agent and co-coordinator of the training program, couldn't help but take notice of the future master gardener asking all the questions.
"He was so eager to improve and apply the methods he was learning to solve common problems," Wootten said. "Chris, like other volunteers, combines his experiences and talents with the training received to help others in the community. It is a win-win for everyone."
As a Delaware Master Gardener, Dominic joins a force of more than 197 expert volunteers who attend an intensive 14-week course taught by faculty and Extension professionals from UD and Delaware State University. In 2019, Delaware master gardeners collectively rendered more than 18,000 volunteer hours to the First State at an estimated value of $380,616. Individually, each master gardener donates a minimum of 35 hours annually. Many exceed the requirement. Volunteers choose from multiple projects how they would like to apply their training and serve their local communities. Master gardeners present workshops, attend public events, staff helplines, respond as experts on the online Ask an Expert service, produce instructional videos, and deliver university-based research methods with a generous dose of enthusiasm.
"It is great to see a fellow CANR graduate return to the college as a volunteer," Wootten, herself a CANR alumna, Class of '88. "Our college taught us well! Blue Hens make the best volunteers."