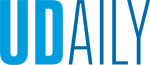 Frontiers of Discovery student researcher Jack Stone: youtube.com/watch?v=LoenGIrkaxM
Understanding Earth's climate system
Article by Karen B. Roberts Photos courtesy of Jack Stone, Dana Veron and the Tokyo Institute of Technology | Video by Jeffrey C. Chase August 21, 2020
UD undergraduate Jack Stone is exploring changing sea ice conditions in Antarctica
Editor's note: Research, community service, internships and study abroad typically make summers memorable for many University of Delaware students. While the coronavirus (COVID-19) pandemic has sidetracked some of these activities, UD students are continuing with hundreds of remarkable projects remotely. Check out our series of profiles and stories, which also are being highlighted on the Summer Spotlight website.
Jack Stone is a Honors meteorology and climatology major from Middletown, Delaware. He expects to graduate in May 2022.
Q: What are you studying and with whom?
Stone: I am working under Tracy DeLiberty and Dana Veron, associate professors in the Department of Geography and Spatial Sciences. We are studying sea ice dynamics, specifically how short-term weather and longer-term climate events influence sea ice, and the implications of those changes using data from Dumont D'Urville Station (DDU), Antarctica, as a case study. The location was chosen due to unique shifts in ice conditions observed over 2016-2019, and data available on meteorological conditions from Dr. Veron's recent expedition to the research station there. The end goal is to figure out what caused these shifts and the wider implications this will have on our climate.
Stage 1 of the project was to map out the change in typical ice conditions, based on 2005-2014 vs. 2016-2019. We looked at ice concentrations to understand how much ice there was during the time period, and then calculated the thickness of the ice to understand what kind of ice was present (first-year ice, second-year ice, etc.). Right now, our conclusion from the maps is that there is a definitive, atypical shift that occurred, and we've more or less established "normal" meteorological conditions for the area. Now, I am looking at DDU data from 2016-2019 to see if there is anything interesting there from a meteorological perspective that might have happened that may be responsible for shifts in ice conditions.
For example, perhaps there was a surge in strong katabatic winds [cold, dense air moving down a slope] in 2017 that may have initiated more melting that year. Or another scenario we are considering is that the shifts in sea ice were initiated by oceanographic changes. To get the full picture and determine what went on during that 2016-2019 period, we are considering many other variables besides katabatic winds, such as how the ocean floor looks (known as bathymetry) or whether there were large scale patterns in the atmosphere that may have contributed to the changes. The project is still in progress and we're already getting an idea of what caused the shift in sea ice conditions during 2016-2019, and I think the implications will be important.
Q: What inspired this project?
Stone: I have always had an interest in the polar regions, particularly Antarctica. It is one of the most interesting parts of the world; especially when it comes to weather, climate and geography. In addition to being one of the windiest places on Earth, the area of Antarctica that we are studying is famous for the 2010 calving of the Mertz Glacier, as well as its incredible biodiversity, in terms of the plants and animals that call this important ecosystem home. I was also inspired by the extensive research done by both Drs. Veron and DeLiberty on different aspects of Antarctica.
Q: What is it about this topic that interests you?
Stone: For me, one of the most exciting aspects of the project are the implications. East Antarctica, including DDU, is considered one of the most important places when it comes to the Earth's climate. Significant changes to conditions in East Antarctica could affect conditions all the way here in Delaware, especially with regards to issues such as global sea level rise. The work feels important and relevant to our lives here in Delaware, despite Antarctica being so far away, geographically.
Q: How has the COVID-19 shaped your plans for this project? Is flexibility something that comes easily for you?
Stone: Originally, I had planned to do a lot of my work in the GIS Lab in Pearson Hall. Having to adapt technologically required a lot of flexibility, but my faculty mentors helped make sure I had access to all the data and software I needed to do the project at home. I would have preferred to work in person with my professors, or course, but we are making the best of it and doing some great research.
Q: What are the possible real-world applications for your study?
Stone: The better we understand sea ice dynamics, such as how it drifts based on winds, tides and ocean currents, as well as what different physical or atmospheric features (glaciers, bathymetry, radiative properties and clouds, etc.) influence sea ice formation, the better we'll be able to understand the connections to Earth's climate system as a whole.
Q: How would you explain your work to a fifth grader or someone's grandparent?
Stone: I would explain my work to a fifth-grade student or grandparent this way: Sea ice is important to Earth's overall climate, and therefore it is important that we try to discover the cause of any significant differences in the way sea ice conditions change over time.
Q: What advice would you give younger kids (middle school or high school) with similar interests?
Stone: I would tell younger students with similar interests to explore new topics. I've learned so much about glaciology, oceanography and other areas of study that are relevant to my meteorology major during this project. Don't be afraid to learn new things and step out of your comfort zone. Also, teachers and professors absolutely love it when you express interest in their work; don't feel shy asking them to help you learn more about a topic they are passionate about.
Q: Have the changes required by the pandemic changed your perspective on anything?
Stone: Changes during the pandemic have definitely impacted how I see the world. It is frightening how such an "advanced" world can be shut down so quickly, but it is also motivating to see how a lot of people have been brought together by this situation. It has made me realize how vulnerable people are, but also how lucky I am.