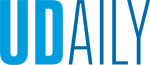 virtual campus tour: youtube.com/embed/videoseries?list=PLjtW_T3jHfIpPnrgEIKai3YvCAYUkNzDt
The virtual campus visit
Article by Cindy Hall Photos by Evan Krape | Video by Ally Quinn April 23, 2020
Prospective and admitted students connect with UD online
Selecting a college just got harder for students. Due to pandemic-related shutdowns, many admitted students will need to make decisions about where they'll study the next four years without ever stepping onto college campuses. And high school juniors are having to steer their way through the college application process without ready access to campuses, guidance counselors or SAT testing.
At the University of Delaware, faculty and staff have been working to help prospective and admitted students experience campus from afar and assure them that help is available during this challenging time.
"We know how important campus visits are for students and families making their college decisions," said Doug Zander, executive director of admissions. "While nothing quite compares to visiting the University of Delaware in person, we have been working to provide an authentic view of campus and facilitate a meaningful connection to the UD community for students, wherever they are."
As UD officials were making the difficult decision to cancel visit events including Decision Day — the popular open house for admitted students — the Office of Undergraduate Admissions quickly mobilized partners across campus. Together they created what would help serve as a lifeline for students needing to make their own tough choices: a virtual visit experience.
Within a matter of weeks, the University was able to deliver an array of online information for families, including a video campus tour that takes students around The Green and into residence halls, the library, classrooms, labs and student centers. Live sessions were hosted by admissions staff and faculty from all seven colleges, along with segments on residence life and financial services. Students could also hear from special groups like Hillel, ROTC and the UD Honors and World Scholars programs.
"Communications staff across the University came out in force to consider how to get valuable information to families who could not be here in person," said Zander.
Zander emphasized the importance of the Blue Hen Ambassadors, current students who serve as UD tour guides. These students stepped up in big ways, he said, offering their time to share their experiences and answer questions during live chat sessions, all remotely from their own homes.
Virtual visits are being offered daily, including some nights and weekends. Students can schedule a live admissions information session and watch pre-recorded content on UD's virtual visit webpage. Those who have applied or are admitted can also connect with UD through their student portal, My Blue Hen Home, which includes details on virtual academic sessions and contact information for their major of interest, as well as for their admissions counselor.
Survey feedback has been overwhelmingly positive, with participants remarking on the interactive, personal nature of the sessions.
"The tour session was great," praised one respondent. "It was nice to hear from admissions as well as the students. I also learned a lot of new information from the live chat. The experience was very personable."
Another participant said, "I really enjoyed the virtual visit. I got to see UD from a new angle and really got to see all of the questions people were asking in the chat and the answers they received. I was very pleased. Thank you for a great visit!"
Zander acknowledged an unexpected advantage that came out of the scurry to gather and share virtual content. "In some ways, there is more information provided than students would have under normal circumstances, and this will have a lasting impact," he said. "We now have a lot of rich content accessible to international, low-income or first-generation students who typically may not be able to make a campus visit."
As the May 1 Decision Day deadline approaches, the admissions office is accepting appeals for deposit waivers. Also, the University's Student Financial Services is considering financial appeals due to hardships for families whose financial circumstances have been affected by the pandemic. Staff will continue to review petitions going into the fall.
"We have always considered hardship circumstances and will continue to be sensitive and as helpful as possible to everyone," Zander said.
For Delaware students, there is also some reprieve when it comes to the SAT. The University has a test-optional admissions policy for residents, meaning in-state students who attend Delaware high schools do not need to submit test scores with their applications.
For high school juniors starting their search process, Zander recommended using this period of down time to do a bit of extra research to determine whether UD is a strong fit, relying on tools like the major finder, career outcomes, net price calculator and the virtual campus visit.
Admitted students should continue to watch for emails and check their portal for updates on housing, math placement and New Student Orientation, which will be held virtually.
"We are all in this together," said Zander. "We are here for students and will continue to do whatever we can to support them on their path to becoming Blue Hens."
Those with questions about UD admissions or enrollment should email the University's Office of Undergraduate Admissions at admissions@udel.edu.