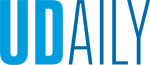 Keeping an eye on fashion
Article by Eric Ruth Photos by Kathy F. Atkinson, Michael Levy and iStock April 20, 2020
Pandemic prompts UD professors to scrutinize industry practices
Even in these days of social distancing and at-home hibernation, don't be surprised to see the University of Delaware Prof. Sheng Lu popping up everywhere in the next few weeks.
There he is in the Wall Street Journal and BBC World News, gravely assessing the pandemic's impact on clothing retailers and factories. And here he is recently in Nikkei Asian Review, warning that the jobs of millions of struggling apparel workers were suddenly — unimaginably — about to vanish.
"The stakes have never been so high," Lu said in the Asian Review. Lu is an associate professor of fashion and apparel studies at UD, and a leading scholar on fashion economics and international trade. In the course of a few short weeks, he has watched an entire planet become paralyzed by sickness, shuttered markets, tattered supply chains.
"Put together, I think the impact on the industry will be huge," Lu said from his home office in Newark, where he fields regular calls from reporters, and closely watches the agonizing collapse of one of the world's most interconnected and interdependent industries, one that is responsible for driving more than $1 trillion in revenue each year — and also adding mightily to the planet's pollution.
Yet it's also an industry that has lifted millions out of poverty — in Vietnam and Sri Lanka, in Bangladesh and Cambodia — and which now threatens to drop them all back down into despair again.
It's like nothing that Lu or anyone else has even seen, not even during the 2007-2009 global recession.
"This time is a lot different," Lu said in a Zoom interview as UD's historic virtual spring semester got under way. "It's not a pure economic issue this time, it's a pandemic, and the retailers have shut down. The businesses supplying those retailers have had to stop running completely. The traditional economic tools won't work as well as in the past."
One of Lu's colleagues at the Department of Fashion and Apparel Studies is also keeping close watch on these unprecedented industry dynamics. As co-founder of the Better Buying initiative that began at UD, Marsha Dickson, who is the Dr. Irma Ayers Professor of Human Services, aims to improve the business relations between apparel buyers and their suppliers, who frequently face poor working conditions and financial pressures because of buyers' business practices.
In a recent survey, Dickson and her colleagues found that buyers alarmed by the crisis are still making unilateral decisions with little regard to how suppliers will be affected — canceling orders, for example, or reducing future orders without regard to impact.
But the survey also found glimmers of hope: Dickson found evidence signs that some buyers are collaborating with suppliers in ways that ease the financial pressure, raising hope that these mutually beneficial short-term approaches to the crisis might serve as a way forward.
"Many brands and retailers are staying in very close touch with their suppliers and collaborating with them to identify solutions that don't involve cancelling orders," said Kelly Allen, strategic partnerships manager for Better Buying.
Within the U.S., the most direct financial impact of the crisis has been on retail workers, idled by the ongoing shutdown of brick-and-mortar stores as "non-essential" businesses. Online shopping remains an option, but typically accounts for just 10 percent of fashion sales, making it an unlikely savior during a prolonged shuttering of stores.
The reverberations of retail's hard shutdown were quickly felt in the factories and among the producers of raw materials all around the world, Lu said. Compared to the last recession, there are far more stakeholders now, in more developing countries, making it likely that lower-income workers will be hit more broadly this time.
The crisis is aggravated by the relatively thin social safety nets in those developing countries, and by the relatively few alternatives to clothing factory jobs, he noted. In Cambodia, 70% of exports are apparel-related, and in Bangladesh, it's 80%. Female workers — along with their children — will certainly be disproportionately affected in those countries, Lu said.
For U.S. consumers, the industry's turmoil is likely to mean delays in seeing new products and less variety in stores for the next two or three years, Lu said. Retail prices on clothing and footwear also seem likely to rise as factories scramble to rehire and retrain workers once the pandemic has eased.
Ultimately, Lu said, the disruption may spark some structural changes to what had become a complex web of supply chains, factories and shops, each dependent on the other for survival. Some nations may move to limit their exposure to the perils of globalization; others may further diversify supply chains in an effort to safeguard trade flows, Lu said.