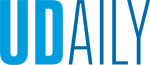 Breaking down stigma
Article by Jordan Howell and Tracey Bryant Photo by Elizabeth Adams April 01, 2020
HDFS Professor Valerie Earnshaw honored for HIV stigma research
Stigma creates barriers that stifle the health and well-being of marginalized communities.
Social stigma toward people struggling with substance use disorders (SUDs) has hindered the response to the opioid crisis in the United States, where addiction among some populations continues to be treated as a moral failing rather than a public health crisis.
The same is true for stigma associated with mental illness and sexually-transmitted disease. Wherever HIV stigma is prevalent, discrimination limits access to prevention, testing and treatment.
According to Valerie Earnshaw, assistant professor in the University of Delaware's Department of Human Development and Family Sciences (HDFS), social stigma puts lives at risk.
"Stigma is an evolved human behavior and it's incredibly harmful. It's a problem when we devalue people. It's a problem when people are treated unfairly," Earnshaw said. "What we need to do now is align our funding streams and priorities so that we can develop interventions that really address these problems."
Since Earnshaw joined UD in 2016, her research has been nothing short of transformational in the field of social psychology. She's attended strategy meetings across the world — from the White House to Malaysia — to educate policy makers and healthcare providers about the dangers of HIV stigma and the steps that can be taken to help marginalized populations access the care and resources they need to live healthy, fulfilling lives.
In recognition of her contributions, Earnshaw has been presented with the prestigious American Psychological Association (APA) Award for Distinguished Contributions to Psychology in the Public Interest by an early-career scholar. The announcement comes just one year after Earnshaw was recognized by the APA as an emerging leader in the field and received the Psychology and AIDS Leadership Award for her "contributions to understanding and addressing the mechanisms underlying HIV stigma."
"Dr. Earnshaw's work is immensely impactful and is changing the lives of some of the most vulnerable members of our society," said Bahira Trask, professor and chair of HDFS. "She is a fabulous scholar, but most importantly she has figured out how to use her research to create a better world. This type of applied, translational work is critical for helping solve some of our most vexing social problems."
Breaking Down Barriers
Long before Earnshaw became a social scientist, she witnessed how stigma can be detrimental to the health and well-being of marginalized communities.
Earnshaw grew up in Philadelphia during the height of the AIDS epidemic. One day the family received some very troubling news: her mother's good friend, Wayne, had been diagnosed with AIDS.
As a gay man in the early 1990s, Wayne regularly encountered stigma based on his sexuality. After the AIDS diagnosis, stigma worsened and his condition quickly deteriorated. Healthcare providers refused to touch him. Wayne's partner and Earnshaw's mother cared for him in a Philadelphia hospital until he passed away.
"That was a really formidable moment," Earnshaw said. "When I finally started researching stigma in graduate school, I had that background experience as a child, seeing somebody who had a worse health outcome because of stigma. His end of life could have been a lot better if it weren't for stigma."
Earnshaw was reminded of Wayne years later in graduate school at the University of Connecticut. While conducting research at a methadone clinic, she had an interaction with an older man living with HIV and heroin use disorder.
"He said doctors wouldn't touch him in the early days of his HIV care, which made him feel awful," Earnshaw said. "He said he would never forget the first time he was touched in a doctor's office. Being touched in a positive way was such a humanizing experience."
Since then, Earnshaw's ambitious research has shown that genuine displays of empathy can have a profound positive impact on individuals living under the shadow of social stigma. When those individuals share their personal struggles with loved ones and healthcare workers who are kind and understanding, then they are more likely to access healthcare and follow through on treatment.
Leader in the Field
As one of UD's most prominent rising scholars, Earnshaw has quickly established herself as a leader in the field.
In August 2017 — her second full academic year as a UD faculty member — Earnshaw was awarded a four-year $750,000 grant from the National Institutes of Health to study how stigma inhibits recovery efforts of individuals with substance use disorders.
The grant was timely. That same year, Delaware experienced 346 drug overdose deaths, the majority from opioids. The next year, the overdose fatalities increased to 400. And preliminary data suggests that 2019 could be even worse.
Under the mentorship of Jean-Philippe Laurenceau, Unidel A. Gilchrist Sparks III Chair and professor of Psychological and Brain Sciences at UD, Earnshaw and her undergraduate research team partnered with Brandywine Counseling and Community Services in Newark and Wilmington to better understand the role of interpersonal relationships in substance use disorder relapse and recovery.
"We have found that a lot of people get negative reactions when they disclose a substance use disorder," Earnshaw said. "So we're developing evidence-based interventions to help individuals identify those people in their social networks who will respond with love and support, which will hopefully facilitate their recovery in an ongoing way."
"Dr. Earnshaw's research is highly relevant, especially in this era of high rates of drug overdose deaths," Laurenceau said. "Social support from significant others who are part of the everyday lives of those suffering from substance abuse is a powerful factor in the process of recovery. I can't think of anyone more deserving of the APA award and federal grant support for this line of work."
In addition to her stigma research locally, in the past year Earnshaw has travelled to Malaysia to study HIV stigma among healthcare workers and to Indonesia for HIV stigma in prisons.
Binding together these efforts is Earnshaw's tenacity and deeply-held belief that research should change lives and be as broadly accessible as possible. Earnshaw revises her academic research for a general audience on her blog, Earnshaw Lab, and she has started recording a podcast, "Sex, Drugs and Science," for which she will interview social scientists about their research.
"It's been tremendous to work in an interdisciplinary and applied department that supports this kind of work," Earnshaw said.