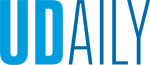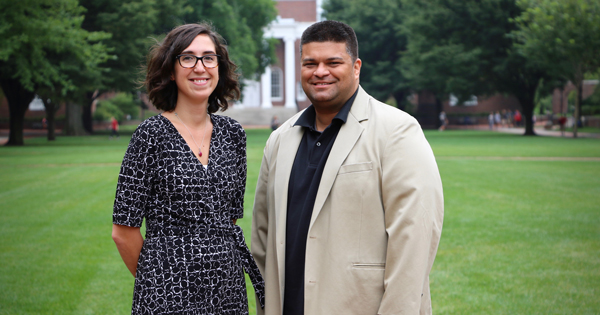 HDFS's Valerie Earnshaw gets 4-year, $750k grant
Article by Alison Burris Photo by Liz Adams September 11, 2017
NIH grant will allow study of stigma surrounding drug use
In 2014, more than 20 million people in the United States were diagnosed with substance use disorders (SUDs), which are chronic illnesses that impact all life domains, require ongoing care, and carry significant risk of relapse.
For people with SUDs, interpersonal relationships can play an important role in risk of relapse—with social support leading to more successful outcomes, while discrimination leads to less successful recovery-related outcomes.
Valerie Earnshaw, is a CEHD Faculty Scholar and Assistant Professor in the department of Human Development and Family Sciences within the College of Education and Human Development at the University of Delaware. Earnshaw has been exploring the relationship between stigma and health inequities in people with HIV and other socially marginalized populations.
She is now expanding her research with an eye toward addressing stigma among people with SUDs.
In August 2017, Earnshaw received a four-year, $750,000 Mentored Research Scientist Development Award from the National Institutes of Health (NIH). The award is referred to as a K01 award or Early Career Development award.
"This K01 award will help me grow into an independent investigator who studies and intervenes in relationship processes among people in recovery from SUDs, ultimately promoting long-term recovery among this population," said Earnshaw.
This SUD research will be conducted in Boston, where the impact of the opioid crisis is staggering. The number of opioid-related deaths in Massachusetts has grown from 379 in 2000 to 2,100 in 2017, killing five times more people than died in car crashes.
Her research, titled Understanding and Addressing Disclosure to Members of Social Networks among People Recovering from Substance Use Disorders, will encompass three phases:
examine longitudinal associations between disclosure, stigma, social support, and SUD recovery-related outcomes among people receiving SUD treatment;

develop an intervention to help people disclose SUD recovery to others in ways that minimize risk of stigma and maximize access to social support; and

pilot the disclosure intervention among people receiving treatment for SUDs to evaluate its acceptability and feasibility.
NIH award empowers researchers through mentoring
The NIH K01 awards provide early career researchers support and "protected time" for an intensive, supervised career development experience in the biomedical, behavioral, or clinical sciences. Through the help of a mentorship team, awardees acquire training in new areas, allowing them to expand their field of research.
Earnshaw will receive mentoring from UD's Jean-Philippe Laurenceau, Unidel A. Gilchrist Sparks III Chair and professor of Psychological & Brain Sciences, to help her better understand and apply advanced quantitative methods, including multilevel modeling and dyadic data analysis. In addition, she will pursue training in substance use disorders and intervention science.
"I was thrilled to learn that Valerie received this K01 award," Laurenceau said. "Her project represents a cutting-edge application of social psychological processes to the vexing problem of SUDs. Moreover, this award will further reinforce a mentoring relationship that began soon after Valerie arrived at UD."
As a first step, Earnshaw is drawing on a wealth of institutional resources at UD, Harvard Medical School, and Massachusetts General Hospital to pursue training. This will include mentorship from experts; formal training via courses, workshops, and programs; attendance at national meetings; and career development activities.
Results of Earnshaw's four-year SUD study will form the foundation for an NIH R01 application to evaluate the disclosure intervention in the context of a large-scale randomized control trial.