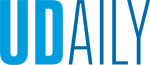 Advocate for coastal wetlands
Article by Joy Drohan, Eco-Write, LLC Photo by Evan Krape April 22, 2020
Alma Vázquez-Lule pursuing her doctorate as a DENIN Environmental Fellow
Editor's note: The Delaware Environmental Institute's Environmental Fellows Program supports doctoral students carrying out environmentally relevant research at the University of Delaware. The goal of the two-year program is to help prepare students whose scientific research and interests demonstrate a clear link to societal needs and benefits. On Wednesday, April 22, to coincide with Earth Day, UDaily is republishing profiles of some Fellows. The next cohort of DENIN Environmental Fellows will be chosen in June 2020.
Alma Vázquez-Lule grew up in Mexico City with few parks. She got hooked on mangrove forests, a type of tropical coastal wetland, as soon as she saw one on a field trip in college. She continued to work on mangroves throughout her undergraduate years as she earned a bachelor's degree in biology from the National Autonomous University of Mexico and then during her master's degree in geomatics from the Research Center of Geography and Geomatics in Mexico. She then worked for eight years for the Mexican government studying mangrove forests.
Vázquez-Lule is a coauthor on a guide to Mexico's mangrove forests published in 2018. "The guide includes different laboratory and fieldwork methods to characterize the forest structure of mangroves and to identify environmental variables that can help to explain and understand the high structural diversity of this ecosystem in Mexico," she said.
Vázquez-Lule met the University of Delaware's Rodrigo Vargas, an associate professor of plant and soil sciences, in 2015 at a workshop in Mexico on coastal wetlands. He invited her to pursue a doctorate with him, switching from mangroves to tidal salt marshes.
She's now a DENIN Environmental Fellow studying how carbon is released to the atmosphere and captured by vegetation in a coastal salt marsh in St. Jones Reserve near Dover, Delaware. Vázquez-Lule is examining how the flow of methane and carbon dioxide into and from the salt marsh changes throughout the day and the year under the influence of the growing season, water movement, temperature change, and air pressure. The results are useful to better understand ecosystem-scale processes in tidal salt marshes and to reduce the uncertainty associated with some of the factors that influence the exchange direction and magnitude of carbon fluxes in these ecosystems.
The near real-time data she's gathering every half hour via automated equipment are shared with other scientists who are using the same techniques to answer the same questions in other coastal wetlands around the world.
Marshes mitigate carbon dioxide emissions from human activities by storing carbon. But if they aren't protected, they could release stored carbon and exacerbate climate change.
When she finishes her doctorate, probably in 2021, Vázquez-Lule would like to stay in academia. She hopes to establish better communications with cooperating government agencies.
Vázquez-Lule doesn't get much down time. When she's not thinking about coastal wetlands, she's intent on her family, including her 4-year-old daughter. "She's like a second Ph.D., but more complicated," Vázquez-Lule said.