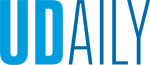 Helping first responders
Article by Diane Stopyra Photo by Christopher Ginn April 03, 2020
UD donates much-needed personal protective equipment to local emergency workers
The Aetna Hose Hook and Ladder Company is among the busiest fire companies in the state of Delaware. In 2019, the four stations answered 12,424 calls. And, with the spread of the coronavirus pandemic, the first responders of the company are set to get even busier.
In maintaining the health and safety of these first responders, the use of personal protective equipment, or PPE, is critical. But nationwide shortages have meant emergency workers are increasingly vulnerable.
To help support the men and women of Aetna as they support the community of Newark and its surrounding areas, the University of Delaware has stepped in.
"UD has been fantastic," said Jeffrey Sands, deputy chief and public information officer for the fire company. "We're in unprecedented waters, and it is relationships like this that are helping us get through."
In March, the university coordinated several large donations of PPE to the Delaware Emergency Management Association (DEMA), but members of the UD community longed to do more. So, when Mark Seifert, UD's director of emergency management, came upon a story in the Newark Post lamenting PPE shortages at Aetna, he mobilized a team to respond.
"Aetna has always been there for our faculty, staff and students," Seifert said. "This is an opportunity to give back."
On Friday, March 27, half a day was spent collecting and organizing gloves, lab coats and N-95 respirators from research laboratories across campus — professors from a variety of fields stepped forward to offer supplies. The following Monday, these materials — about 25 cases worth — were loaded into a full-size Chevy pickup truck and delivered to Aetna's Station 9, on Academy Street in Newark. From there, the supplies will be distributed among all four company stations, which service a 41.9-square-mile district. Some will undoubtedly be used by the dozens of UD students who serve as volunteers with Aetna — they stayed behind after campus closed in March to carry out this duty.
"This certainly highlights the Blue Hen spirit," Seifert said. "We want to help."
According to Aetna's team, other contributions are always welcomed. Residents are encouraged to donate any additional PPE so that their emergency responders can continue doing what they do best — serving the community.
"We were here yesterday, and we'll be here tomorrow," Sands said. "We're going to continue responding throughout this. We know these are uncertain times, but we're still going to be here."