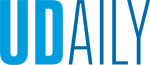 Learning at sea
Article by Adam Thomas Photos courtesy of Rucha Wani November 12, 2019
UD student shares experiences from Xiamen University research ship
Editor's note: Rucha Wani was among the first University of Delaware undergraduate students to take part in an excursion to Xiamen University in China and Xiamen University's Malaysia campus. Wani is an honors student majoring in marine science in UD's School of Marine Science and Policy in the College of Earth, Ocean and Environment (CEOE). As part of the trip, Wani spent time aboard Xiamen University's research vessel, the R/V Tan Kah Kee, traversing the South China Sea.
A link to the UDaily story on the overall research collaboration is here. Wani discussed the experience in this question-and-answer interview.
Q: Could you share a little background information about yourself?
Rucha Wani: I'm a marine science major with a minor in chemistry, and I am pursuing two Horn Entrepreneurship certificates in Design and Creative Making and an Eco-Entrepreneurship certificate.
Q: What made you want to explore the certificate programs?
Rucha Wani: The reason I'm doing the certificates is that I'm a part of the Delaware Innovation Fellows. I joined that program as a freshman. It's basically a space for people from all majors to collaborate on innovative solutions to any kind of problem that they see. As a part of that, we are required to do entrepreneurship certificates and being in marine science, it made sense to do the Eco-Entrepreneurship certificate. As for the Design and Creative Making certificate, art is something I've been very passionate about, and college will probably be the best time I get to explore that passion.
Q: What made you decide to attend UD?
Rucha Wani: I came to UD for its marine science program. There are other schools that had similar programs, but the semester in residence is one thing that drew me in. I also got into the Honors Program and I live two hours away from Newark so there were multiple factors that influenced my final decision to come to UD. I met an awesome group of friends within the first month. We were all from the same freshman floor. I think half of my freshman floor is my friend group, which is pretty crazy. But we've all stuck together and it's been really fun. They're a big part of why Delaware feels like home, along with the amazing faculty here.
Q: What are you most interested in with regards to marine science?
Rucha Wani: My concentration is marine biology, but I'm interested in both oceanography and marine biology. And I'm taking courses for both. Currently, I'm working at DENIN, which is the Delaware Environmental Institute. I'm working under Dr. Donald Sparks in his environmental soil chemistry lab, and we're working on a carbon chemistry project within permafrost systems.
Dr. Sparks is a really good mentor. I was working under one of his graduate students who just graduated in the spring, and now I'm under the post-doc. The entire lab is awesome and very friendly. Everyone is always willing to help out and explain things to me. Considering I was coming from a marine science background into a soil chemistry lab, they were super helpful in bringing me in to the science and explaining things and involving me in the research process. I've had an amazing experience with them. This experience has made me want to pursue an education in marine chemistry and geosciences.
Q: Could you talk a bit about your experience this summer with Xiamen University?
Rucha Wani: I really loved it. I had a great time. I was there for a student exchange program in the marine sciences department between the University of Delaware and Xiamen University. I met some exciting students, faculty and people that are doing environmental science research. I met tons of students and faculty from both campuses — both the China campus and the Malaysian campus. Some of the friends I made at the Malaysian campus took me into the city of Kuala Lumpur and we did fun things around the city. We went sight-seeing and exploring and had some really good food.
Q: How was your time aboard the Xiamen University research vessel, the Tan-Kah Kee?
Rucha Wani: That was my first research cruise. I've been on plenty of boats for stretches of time, but I've never been on a boat overnight, especially for 10 days straight. It was interesting because I personally didn't feel confined even though we were on a ship. Everything was just open. When we were out in the South China Sea, you look up, you look down and it's all blue. The boat's blue, you're not going to see anyone for miles so it gets kind of isolating, but then you're in a boat full of 50 people so you're never lonely, really.
We kept each other entertained. We did karaoke, played cards, sat outside on the deck, tried to look for animals and watched the waves. It never got boring out there. I was really lucky because I had a dolphin swim up to my porthole.
Q: What did you do research-wise while aboard the ship?
Rucha Wani: It was a student teaching cruise so we were on there to learn scientific techniques and we had sampling stations. We conducted every possible scientific technique that we could during stops at two stations. The instructors were experts in their field and they helped us collect samples and then analyze the samples. The first thing we did was use a gravity core to get sediment samples. We had a Conductivity, Temperature and Depth (CTD) machine to collect water samples. We also had someone on a plankton tow doing a chlorophyll analysis. On a different sampling stop, we did an analysis of benthic samples. [Benthic macroinvertebrates are small organisms without backbones, that can be seen with the naked eye.]
We were split up into four groups and within each group, you were assigned to a lab for that sampling stop. The goal was to have us all rotate through the labs. For the first two stops, I did CTD, which basically involved collecting dissolved oxygen samples, nutrients, and pH. We collected the samples, and then they taught us how to do nutrient analysis as well. I've done it in the chemistry lab before, but to actually do it on a moving boat was quite the experience. They also did a benthic trawl and analyzed benthic samples. They preserved all the samples and then analyzed them when we got to land.
Q: Would you recommend the experience to other students who might be interested in the topic at UD?
Rucha Wani: I would definitely recommend it to people, especially if you're excited to learn about a culture that you've never experienced. It was cool to see what the other side of the world is like. It's very different than what people explain, and you don't really see that until you go there and experience it. I was very lucky to go do that.