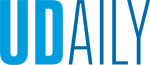 Search for next vice president for enrollment management
Article by UDaily staff Photo by Keith Heckert May 10, 2019
Search advisory committee announced
A national search for the University of Delaware's next vice president for enrollment management is underway with the appointment of a search advisory committee, University President Dennis Assanis and Provost Robin Morgan announced today.
The successful candidate will replace Chris Lucier, who is stepping down as vice president, effective May 22.
The vice president for enrollment management is a senior member of the University's administrative team with responsibility for identifying, attracting, admitting, yielding and retaining students. Reporting to the University provost and working closely with the president, this position has oversight for the Office of Admissions, the Registrar and Student Financial Services.
José-Luis Riera, vice president for student life, and Bruce Weber, dean of the Lerner College of Business & Economics, will co-chair the search advisory committee. Other members include
Karen Aniunas, associate provost/chief of staff,
Michael Bush, Graduate Student Government president,
Glenn Carter, vice president for communications and marketing;
Carol Henderson, vice provost for diversity;
Gianna Lorusso, Student Government Association president;
Mandy Minner, chief budget officer;
Lynn Okagaki, deputy provost for academic affairs;
Chrissi Rawak, intercollegiate athletic director;
Richard Reeves, associate vice president for institutional research and effectiveness;
Mary Remmler, vice president for strategic planning and analysis;

Levi Thompson, dean, College of Engineering; and
Christopher Williams, professor of wildlife ecology in the College of Agriculture and Natural Resources.
A website for the vice president for enrollment management search is at udel.edu/vpenrollment-search.