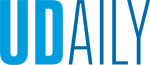 Scientists who selfie
Article by Dante LaPenta Photos by Imogene Cancellare and Shannon Kachel June 05, 2019
Imogene Cancellare investigates public's view of scientists, science communications on Instagram
University of Delaware entomology and wildlife ecology doctoral candidate Imogene Cancellare is passionate about conservation. In 2014, Cancellare took to the burgeoning social media site Instagram to share her passion for wildlife. Over the past five years, thousands have followed her. They liked her photos of everything from mountain lions to salamanders and snow leopards to snowy owls; they comment on her educational posts about the health of natural ecosystems, benefits of biodiversity and her thesis research. And while you can usually catch her investigating carnivore genetics in UD's Rare and Elusive Species Laboratory, her latest research (queue the selfie) is on Instagram itself.
The conservation biologist and National Geographic Explorer shares wildlife "so we can all appreciate the natural world" on her @biologistimogene profile. After amassing a substantial following, Louisiana State University alumna Paige Jarreau, current director of social media and science communication at LifeOmic, DMed (direct messaged, for those new to Instagram) her and a handful of other scientists and early career researchers from different disciplines to discuss studying if the selfie culture is playing a meaningful role in science communications.
With researchers from UD, LSU, UC Berkeley and University of Toronto all working together, the team crowdfunded enough money for a research study dubbed "#ScientistsWhoSelfie."
"Many scientists currently use social media for science communication, including Instagram, to share our knowledge and generate interest in our respective fields," Cancellare said. "However, scientists have a public image problem; we are often seen as competent, but not necessarily warm or approachable, and this can negatively impact public trust of scientists. Because we know very little about the science content being shared on Instagram, we wanted to examine whether Instagram posts using selfies, or self-portraiture, can change people's perceptions of scientists or not.
"Instagram is a photo-focused social media platform. Obviously, you can add content in the captions, but your success in the Instagram algorithm depends on quality of the photo content and engagement in those photos. Science communicators know this, but until now, no one has empirically explored whether this type of engagement impacts people's perceptions of scientists."
Because the platform is visually based, she feels it's been overlooked as way to positively impact science communications.
"We wanted to explore how viewing scientists on Instagram may change stereotypes about who can be a scientist," Cancellare said. "This is important not only to young people who may be considering science as a profession, but demonstrates that science communication is useful, and necessary — something universities and employers should take note of."
The study "Using selfies to challenge public stereotypes of scientists" was published on May 10 in PLOS ONE. A key finding was that scientists who post selfies in their Instagram feeds foster trust and help change public stereotypes that scientists are competent, but not warm.
The study builds on the work by social psychologist Susan Fiske, who suggested that scientists have earned Americans' respect but not their trust, which depends on two perceived characteristics — competence and warmth. Together, perceptions of competence and warmth determine group stereotypes, including stereotypes of scientists.
Research participants viewed images published to one of four different "Scientists of Instagram" accounts and were asked about their perceptions of the scientists. For example, participants viewed a series of images — scientific equipment with no individual present, a female scientist with scientific equipment and a male scientist with scientific equipment. Cancellare and her husband Mark, a wildlife biologist for the state of Delaware, were two of the many scientists depicted in the photos, which included lab and field settings across a variety of science, technology, engineering and math (STEM) disciplines, including chemistry, neuroscience, environmental science, and biology.
People who saw images, which included a scientist's smiling face (scientist selfies), evaluated the scientists as significantly warmer than did people who saw control images, images of scientific environments or equipment that did not contain a human element. This perception of scientists as warm was especially prominent among people who saw images featuring a female scientist's face. Female scientists in selfies were evaluated as significantly warmer than male scientists in selfies or scientists who had taken science-only images. There was also a slight increase in the perceived competence of female scientists in selfies with competence cues — such as lab coats and equipment — likely playing a role.
According to Statista, the photo-sharing app ranked second in terms of preferred social network among U.S. teenagers, second only to Snapchat. More than half of the global Instagram population worldwide is aged 34 years or younger and 15 percent of global active Instagram users were women between the ages of 18 and 24 years old — a large audience who could follow in Cancellare and her fellow scientists' footsteps.
"Previous empirical studies have shown that social media has a direct influence on the development of gender stereotypes," Cancellare said. "By including selfies in science communication efforts, scientists may be able to influence the formation of traditional gender stereotypes in younger audiences, including the association of science with maleness. We believe these practices can inspire future generations of scientists and foster public trust though interesting educational content."
The authors are currently compiling the images submitted for this study into a Creative Commons image bank to be made available to science journalists, bloggers, educators, and other science communicators looking for compelling images of real scientists doing science. For next steps, the researchers hope to dig into more specifics like the type of photographs, background settings and demographics.