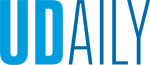 Carol Henderson appointed vice provost for diversity at Emory University
Article by Cindy Hall Photo by Gabriel Pilonieta-Blanco June 04, 2019
Search for successor to commence immediately
Carol Henderson, University of Delaware vice provost for diversity, has been named Emory University's vice provost for diversity and inclusion, chief diversity officer and adviser to the president.
Her appointment, effective Aug. 1, was announced today by Emory University.
"Carol is deeply committed to our institutional value of inclusive excellence, and we are grateful for all her contributions in making UD a more diverse and welcoming community," said UD President Dennis Assanis. "While we will miss her very much here at UD, we are pleased that she will continue her important work of improving the diversity of American higher education."
Henderson, who joined the faculty in 1995, has a long and distinguished record of service in teaching, administration and research at UD. Appointed the University's first vice provost for diversity in 2014, she helped advance UD's academic mission and goals in the areas of diversity, equity, inclusion and human rights by leading efforts to define, cultivate and assess these as institutional values and academic priorities. Henderson's circles of influence include the Office of Equity and Inclusion, the Center for the Study of Diversity, the Executive Council for Diversity, and the chief diversity advocates in each of UD's seven colleges.
"My time at the University of Delaware has afforded me opportunities in my academic career that are life-changing," said Henderson. "From those relationships developed with students that have led to transformative academic experiences in and outside of the classroom — to those relationships forged with my many colleagues across UD's campus and the surrounding communities — I will treasure the work we've done to have meaningful impact in the lives of our students and in our communities. Marian Wright Edelman's quote rings true here: 'We must not, in trying to think about how we can make a big difference, ignore the small daily differences we can make which, over time, add up to big differences that we often cannot foresee.' "
Working with senior leaders to formulate diversity and inclusion plans across campus, Henderson developed numerous initiatives that have helped promote a welcoming and inclusive campus climate. This commitment and progress led to UD's Higher Education Excellence in Diversity Award from INSIGHT Into Diversity magazine in both 2017 and 2018.
Henderson also served as chairperson of the Department of Africana studies and professor of English and Africana studies. Her honors include the UD Excellence in Teaching Award, the College of Arts and Sciences Excellence in Teaching Award, and recognition from Residence Life and the Diversity and Equity Commission. Henderson was also honored for her mentorship of students by the Student Athletic Association and the Center for Black Culture.
"As a driving force for equity and inclusion, Carol has elevated both engagement and awareness of key issues surrounding free speech, race, social justice, and so much more among the UD community," said Robin Morgan, provost. "We wish her all the best as she continues to make a powerful and positive impact on society as a leader of diversity."
The president and provost plan to immediately launch a search for a chief diversity officer to continue to advance the University's strategic priority of building a culture of inclusive excellence.