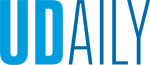 Continuing the fight
Article by Carlett Spike Photo by Kevin Quinlan February 28, 2019
Angela Davis keynotes Black History Month Extravaganza at UD
During a recent trip to her hometown of Montgomery, Alabama, Angela Davis visited the National Memorial for Peace and Justice. The exhibit is a visual representation of the more than 4,000 people of color who were lynched in America between 1877 and 1950.
The museum was criticized by some people for different reasons, but Davis said she found peace and beauty in the exhibit.
"We often assume that the history of violence was so painful that we don't want to think about it, we want to push it away," Davis told a packed house in the University of Delaware's Trabant University Center on Feb. 21. "But recognizing that it wasn't only about the violence, that it was about the determination of black people that survived despite this unimaginable pain and suffering, and they not only survived, they created beauty in the process."
Pain and beauty are part of the meaning of Black History Month, said Davis, who gave the keynote lecture for the Center for Black Culture's annual Black History Month Extravaganza. The night included a performance by Women of Consequence, titled "Nikki, Angela and Me" — a tribute to the black women behind many political movements and revolutions. The title refers to Davis and Nikki Giovanni, an arts activist, educator and pioneer of the Black Arts Movement. The Movement, refers to a collection of work by black creatives, including Amiri Baraka, James Baldwin and Maya Angelou beginning in 1965.
Davis, a scholar, author and activist has dedicated much or her life to fighting for economic, racial and gender justice. She has focused her work in education, women's rights and prison reform. Throughout her adult life, Davis was active in the civil rights movement, the Black Panther Party and later the Communist Party. She wrote several books, including her most recent, Freedom is a Constant Struggle: Ferguson, Palestine and the Foundations of a Movement. Davis is also a professor emerita at the University of California, Santa Cruz, where she taught courses on the history of consciousness.
While February is a celebration of those who have fought for and improved the lives of black people, there are certain figures that get more recognition than others. The prominent civil rights activist, Martin Luther King Jr. is a good example, Davis said.
While society would not be where it is today without King, he is not solely responsible for the progress, Davis added.
"Everyone has the potential to be an agent of change," she said. "Therefore, I think it is so important to teach the younger generation not to look up to Dr. King as a man who towered so far above us, that we can never imagine achieving his height."
Her point was no act is too small in the fight for freedom.
During a question-and-answer period, students and local activists asked Davis how to move forward, how to encourage allies and whether the fight will ever end.
While it can be disheartening to realize black people have been fighting for 500 years, Davis reminded the audience, there is something to be said about resiliency and progress.
"One would assume at some point black people would get tired, but somehow generation after generation after generation after generation [keeps going]," she said. "I think this is the reason black struggles in this part of the world are such an inspiration for people everywhere because there has been this unbroken history of standing up and fighting back and not giving up on the idea of freedom."
As for how to move forward, Davis said it comes back to doing the work. Become a local activist and work within the community. All the small acts add up.
"I think the most important thing is to build community and to learn and to use your imagination," Davis said.