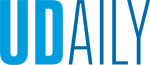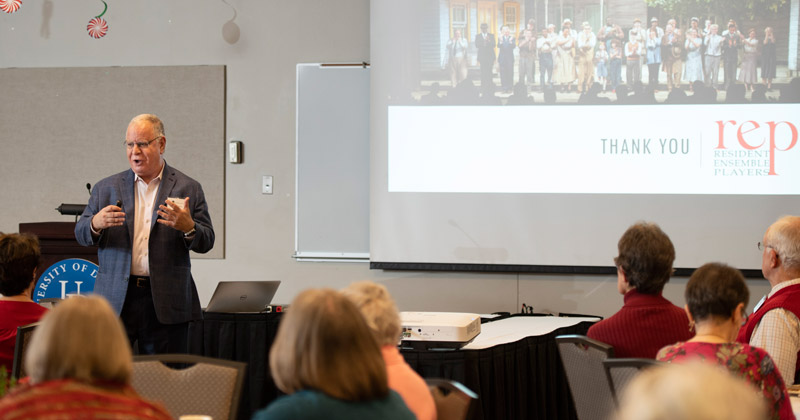 REP is ready for more
Article by Eric Ruth Photos by Kathy F. Atkinson December 13, 2019
Director urges investment in professional theatre group
The University of Delaware's Resident Ensemble Players (REP) would seem to have plenty on its plate these days: This year alone, the professional theatre company will put on six elaborately staged plays, involving 46 full-time employees, endless hours of design work and rehearsals, and countless happy fans.
But the REP's producing artistic director says he's ready to do more.
"My No. 1 goal is to build up the size of the company" and produce enough plays to suit its audience's increasingly diverse interests and keep pace with artistic innovations, Sanford "Sandy" Robbins told the UD Association of Retired Faculty at its quarterly luncheon Tuesday, Dec. 10 "I would like to have new people [making creative contributions], so there's more variety in the ranks."
Already, there's enough variety and flair to make the REP one of UD's better-known community attractions: 62% of audiences are members of the general public, along with 25% students and 13% faculty, Robbins told the retired professors.
"Every year, more people buy tickets to our productions. Every year, the graph goes up, and that's a function of people like you who support us," said Robbins, who noted that the REP is the only resident professional acting ensemble in the tri-state region and one of a few in the entire nation.
While a vast proportion of REP funding comes from the University, and about 20% of revenue is fed by ticket sales, the troupe also relies on fans' generosity and staffers' selfless commitment.
"All the rest of the funds come from generous, loyal donors—thank goodness," he said.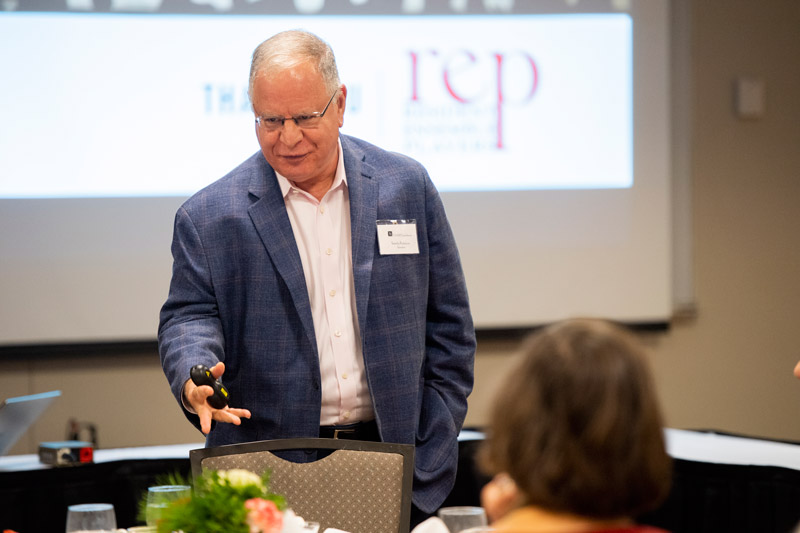 Programs like the REP and the Master Players Concert Series deliver their own sort of return on investment, he noted, helping ensure that UD serves the community that surrounds it: More than three quarters of its subscribers live in Delaware. The benefits are felt internally as well: Few realize that REP professionals also teach undergraduate classes, or that Tony Award-winning Broadway professionals often appear in its productions. The REP also presents matinee performances and workshops in area middle schools and high schools, and staffers routinely go above and beyond.
"The REP actors are constantly putting in extra hours, and meeting on their free time with the students in their undergraduate courses," said Robbins, who found a reminder of his own student days in the audience Tuesday: retired theatre Prof. Jewel H. Walker, founding member of UD's Professional Theatre Training Program, who taught Robbins at Carnegie Tech (now Carnegie-Mellon University) in 1966.
Another audience member, retired nursing Prof. Veronica Rempusheski, needed no encouragement to support the REP: She was a regular for years and still catches a show from time to time. "What a gift to be living in Newark and know that's at my disposal," she said. "With The REP, I don't have to go to Philly, or go to New York or D.C."