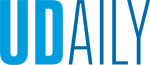 NIH awards Lachke $1.7 million grant
Article by Beth Miller Photo by Evan Krape April 23, 2019
Study of genes related to eye development disorders gets five years of support
Months before you were born, your genetic machinery was hard at work, producing the tools you would need to live and move and think and pursue that thing you were meant to do.
Your eyes, for example, were produced in an intricate series of genetic interactions meant to ensure the formation of an eye, produce the wiring it needs to communicate with your brain and clarify the lens to ensure proper vision.
University of Delaware biologist Salil Lachke has a growing portfolio of research focused on eye development and the genetic disorders that obstruct healthy eye development. His cataract studies have advanced efforts to address the molecular and pathological basis of the world's leading cause of blindness.
Now the National Institutes of Health has announced $1.7 million in support for his work to understand the developmental disorders that cause anophthalmia (no eye) and microphthalmia (small eye) at birth. The new grant provides five years of support.
Compared to cataract disease, these are rare disorders. The U.S. Centers for Disease Control says about 780 babies (1 in every 5,300) are born with one of these disorders each year in the United States.
But the problems in the genetic circuitry that cause these disorders are not well understood. Lachke has hypotheses about the genetic mechanics of eye development that may shed light on other problems as well.
Already, Lachke and his team have identified a key suspect — the gene called Rbm24, an RNA-binding, protein-coding gene that plays an important role in controlling gene expression and the development of various cells and how they are differentiated.
They came upon this suspect by using the bioinformatics approach developed by Lachke known as iSyTE (integrated Systems Tool for Eye gene discovery), which predicts the genes associated with eye development. The interactive tool is available to all clinicians, scientists and anyone who is interested in studying eye development.
Lachke's team found that when Rbm24 is deficient or absent, eye defects occur. They also found that Rbm24 has direct control of a gene called SOX2, which alone is implicated in 20 percent of these developmental eye disorders and is critical to development of other tissues and organs. The role of SOX2 in cell development was part of the 2012 Nobel Prize won by Japan's Shinya Yamanaka, who showed that SOX2 and three other factors could reprogram mature cells into pluripotent stem cells, a sort of reverse engineering that allows these cells to develop into any other type of cell.
Now, the question is how this process works and what other things Rbm24 controls. How does it figure in early eye development processes, including the development of the retina and the lens? What happens at different stages of development, in specific tissues, even in specific cells?
"What we'd like to do — and have the capacity to do at UD — is to get rid of Rbm24 in early, mid- and late stages of eye development," Lachke said. "Then we can tease out what it is doing at different times."
That knowledge will point the way to understanding other processes and disorders that Rbm24 and SOX2 are implicated in, including the potential of cellular reprogramming.
Specifically, Lachke will look at Rbm24's critical role in early development of eye structures known as the "optic vesicle" and the "lens ectoderm," which are important to creation of the retina and the lens. He will test the hypothesis that Rbm24 governs expression of genes such as SOX2 in the post-transcriptional stage — that is, after their genetic data has been transcribed from DNA to RNA and before the data is translated into protein production. He will also show how that process works on the molecular level.
"This study will lead to uncovering the mechanism of how one of the most important DNA-binding proteins encoded by the human genome, SOX2, is controlled by the actions of a conserved RNA-binding protein, Rbm24, in our cells," Lachke said. "Defining the basic molecular and cellular processes of eye development will lead to greater understanding of the pathology of human development defects that result in small eye or the complete absence of the eye at birth."
About the researcher
Salil Lachke is an associate professor and associate chair of biological sciences at the University of Delaware, focusing on genetic research related to organ development and disease, especially in the eye. He earned his bachelor's and master's degrees at the University of Pune, India, his doctorate at the University of Iowa and did postdoctoral work at Harvard Medical School, where he also served as an instructor. He joined the UD faculty in 2011. His innovative research has won many awards and he is a Gerard J. Mangone Scholar and a Pew Scholar in the Biomedical Sciences.